Mediterranean Burgers are my take on Luleh Kabob, only formed into burgers. They have a distinctly Mediterranean flavor that goes perfectly on the grill.
Mediterranean Burgers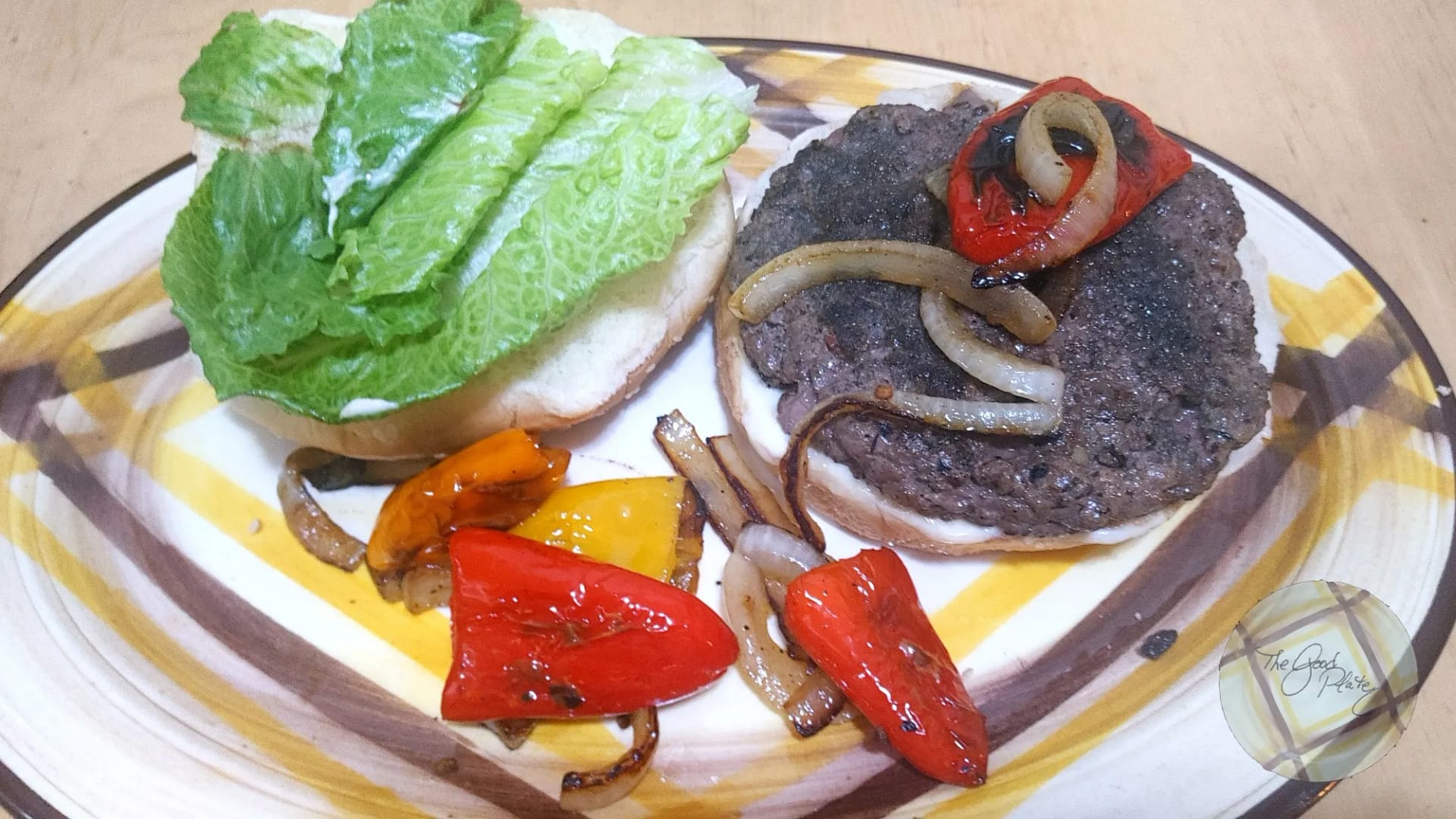 Mediterranean Burgers are my take on Luleh Kabob, only formed into burgers. They have a distinctly Mediterranean flavor that goes perfectly on the grill.
These burgers are part of my series on burgers made with freshly ground beef. Add some spice in your life with Habanero Cheddar, Barbecue, Gorgonzola, etc.
When I first started working in Glendale, California, one of my Armenian friends introduced me to Luleh Kabob or Koobideh. I fell in love with the flavor. The real ones are usually made from beef and lamb with spices, then shaped into flat ovals and put on very long, flat skewers, which are set almost directly on the fire. They are amazing, and if you get a chance to have a real one, please do it.
I started buying Luleh meat from my local Armenian butcher. Every butcher makes theirs a little differently, and they are all good. I formed mine into burgers and cooked them in a cast-iron skillet. Then, one day, I decided to try my hand at making my own, and they turned out well.
Seasoning for Mediterranean Burgers
The secret in the seasoning is spearmint. Mint does not always have to be sweet. You will find spearmint in a lot of dishes. It adds a fresh flavor. Suppose you don't have spearmint growing in your garden. In that case, I highly recommend Penzey's spearmint, a traditional cooking mint used in the Middle East for salads, tabouli, and main dishes like these Mediterranean Burgers. In addition, I also put Penzey's Turkish Seasoning.
You can play around with the seasoning as much as you want when you make these. If you like your burgers to have some more heat, add more Aleppo pepper. Our local Greek/Armenian restaurant, Elena's, serves a grilled tomato and grilled Anaheim pepper as garnish. Grilled mini-peppers and onions are also excellent toppings for these burgers.
I like to serve this with Yogurt Salad, a mixture of chopped cucumbers, cilantro, fresh mint, chopped tomatoes, and minced green onion with plain yogurt. The yogurt salad cools the spicy burgers and makes an excellent salad for a hot day. I'll be posting an updated recipe for that soon.  

Yogurt Salad
Yogurt Salad is easy to make with fresh cucumbers, tomatoes, and mint. It's perfect to cool your off in the hot summer.
This goes great with Secret Garlic Sauce, a simpler form of Toum. If you don't like garlic, feel free to omit the sauce. However, I love it, so I always put extra on mine. 

Secret Garlic Sauce – Toum
Secret garlic sauce is not a secret.  It's my easy version of the famous Toum, a garlic sauce common to the Levant.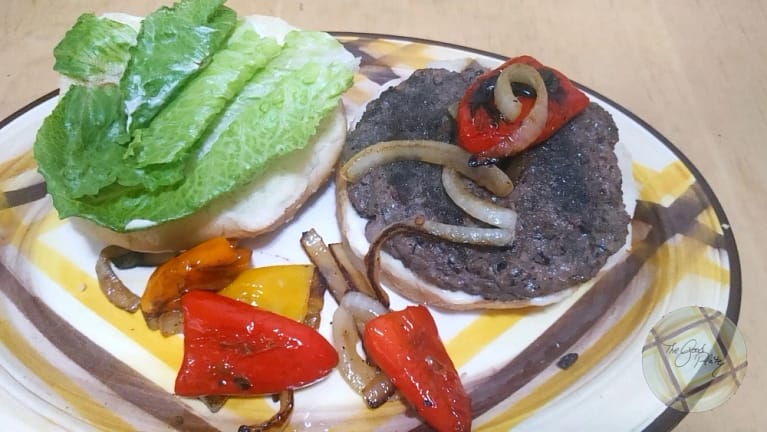 Servings (slide to adjust):
Calories per serving:
503
kcal
Ingredients
~~ For Serving ~~
4

Hamburger buns

4

lettuce

,

leaves large

1

Tomato
Ingredients necessary for the recipe step are in italic.
Instructions
For the Burgers
16 ounce Beef,

1 teaspoon dried mint,

1 tablespoon Dehydrated onion,

1 teaspoon black pepper,

1 teaspoon Turkish Seasoning,

1/2 teaspoon Aleppo pepper

Mix the beef with the mint, onion, and spices. Divide the meat into four sections, 4 oz each. Put them in a patty form and make patties out of them.

You can freeze them from here, or continue.

Get the grill very hot and oil it. Put the patties on the grill, wait a minute, and turn 1/4. This will create the lovely hash marks. Then after about 3 and a half minutes, flip the burger, again turning 1/4 at the one minute mark to create the hash marks. Let the burger cook to your liking, an additional one or two minutes more.

4 Hamburger buns,

4 lettuce,

1 Tomato

When the burgers are done to your liking, remove them from the grill. Put the buns on the grill, face side down, and let them toast for about 30 seconds. Remove them from the grill. Spread the buns with the sauce. Put a burger on each bun and top them lettuce and tomato slices.
Notes
If you prefer, you can grill onions and bell pepper and put those on as toppings.
Nutrition
Serving:
224
g
Calories:
503
kcal
Carbohydrates:
39
g
Protein:
28
g
Fat:
26
g
Saturated Fat:
9
g
Polyunsaturated Fat:
4
g
Monounsaturated Fat:
10
g
Cholesterol:
80
mg
Sodium:
434
mg
Potassium:
539
mg
Fiber:
3
g
Sugar:
8
g