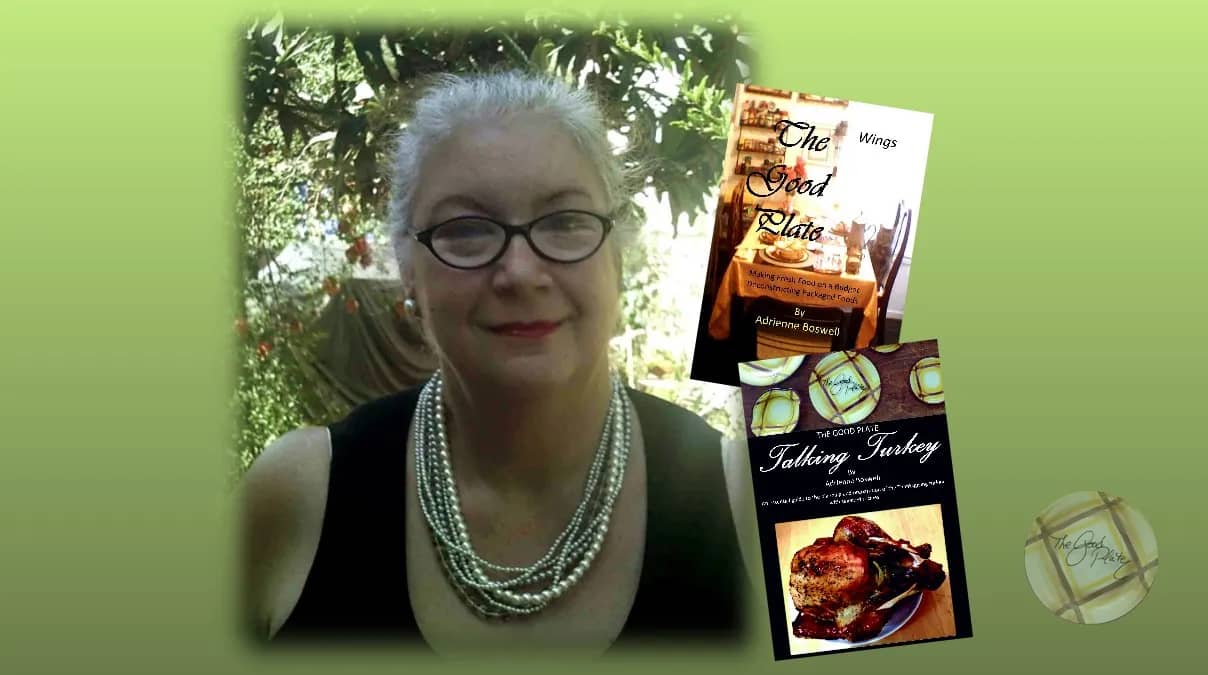 Hi, I'm Adrienne Boswell and I've written a couple of books that I think you might like. Let me take you on a delightful gastronomic journey through my two captivating books, The Good Plate Wings and Talking Turkey. In these books, I combine my love for cooking with a dash of humor and a sprinkle of expertise, creating a feast for the senses that goes beyond mere recipes.
In The Good Plate – Wings I showcase my culinary prowess by exploring the world of wings in all their glory. From Rosemary Garlic Chicken Wings to Asian Chicken Wings, this book is a treasure trove for wing enthusiasts. You will find my writing style is not only informative but also infused with my infectious passion for cooking. You can almost taste the crispy goodness of each wing as you flip through the pages.
This book is in eBook format or PDF format. It's available at Barnes and Noble and other online booksellers. I do not receive a commission or any other compensation for this book because it's FREE.
In my second book, Talking Turkey I turn my attention to the iconic centerpiece of festive feasts – the turkey. This book goes beyond traditional roast turkey recipes, offering a comprehensive guide to preparing, cooking, and presenting this beloved poultry. My practical tips make the journey from selecting the perfect bird to carving it like a pro an enjoyable experience for both novice and seasoned chefs.
There are handy charts that tell you how long to defrost, how long to cook, and different methods for cooking the bird. Everything from roasting in a Nesco electric roaster to spatchcocking and even deboning a whole turkey.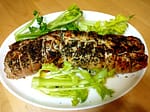 How to Debone Turkey – Moist and Easy to Carve
Learn how to debone turkey. This method leaves you with a moist and delicious bird that will not dry out and is a breeze to carve and a delight to eat.
This book is the quintessential guide to making a holiday feast that your friends and family will always remember. Talking Turkey is available on Kindle and paperback.
---
The Good Plate Wings and Talking Turkey offer a delectable blend of culinary expertise, humor, and passion. Whether you're a cooking novice or a seasoned chef, these books promise to elevate your kitchen skills and add a touch of flair to your culinary repertoire. Embark on a delightful gastronomic adventure with me and transform your kitchen into a haven of flavors and creativity.
Since my kitchen is always busy and I'm always trying out new recipes, watch for The Good Plate – Wings second edition coming out soon.