Catholic Seder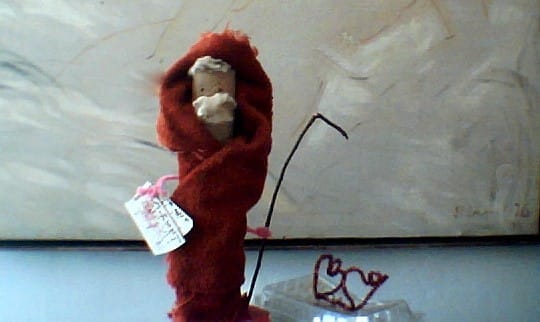 Exodus 12:13-14

13 And the blood shall be to you for a token upon the houses where ye are: and when I see the blood, I will pass over you, and there shall no plague be upon you to destroy you when I smite the land of Egypt.

14 And this day shall be unto you for a memorial, and ye shall keep it a feast to Jehovah: throughout your generations, ye shall keep it a feast by an ordinance for ever.

Exodus 13:8-10

8On this day you shall explain to your son, 'This is because of what the LORD did for me when I came out of Egypt.'

9It shall be as a sign on your hand and as a reminder on your forehead; thus the law of the LORD will ever be on your lips, because with a strong hand the LORD brought you out of Egypt.

10Therefore, you shall keep this prescribed rite at its appointed time from year to year.
Why Our House Celebrates Holy Thursday for Seder
Holy Thursday is also known as Maundy Thursday, Covenant Thursday, Great & Holy Thursday, and Thursday of Mysteries is the Thursday before Easter celebrated by Christians to commemorate Jesus' Last Supper, in which he was celebrating Passover. This was the very first Holy Communion, and the beginning of Holy Orders, when Jesus washed the feet of his disciples.
Spane wanted to know why the Pastor was washing the feet of the men sitting on the steps leading to the sacristy. I think a lot of people take this kind of for granted, just as the ancients took the slaves that washed people's feet for granted. By Jesus taking on the job of a slave, he showed us by his example, to go out and serve others.
The Passover commemorated freedom from slavery, Holy Communion commemorates our freedom from sin. In our house, we celebrate a Catholic seder to acknowledge that event in human history.
Our Catholic Seder Menu
These shrimp with chilis and garlic are a perfect starter.  Shrimp are okay for Catholics celebrating but are forbidden according to Jewish religious laws.  Feel free to serve another appetizer if that is the case.
The tart grapefruit mixed with sweet, crunch pecans accompanied by raspberry dressing is indeed a party for your mouth.  Don't wait to serve this wonderful salad.
This is our favorite way to prepare lamb chops. The balsamic vinegar gives great flavor and it's easy to make.
I usually make couscous with butter, but if you want to remove dairy from this menu completely, feel free to use olive oil.
This Charoset Tart is very easy to make and tastes great.  No, it is not pretty, but mortar, which charoset represents, doesn't look that appealing either.  Enjoy!