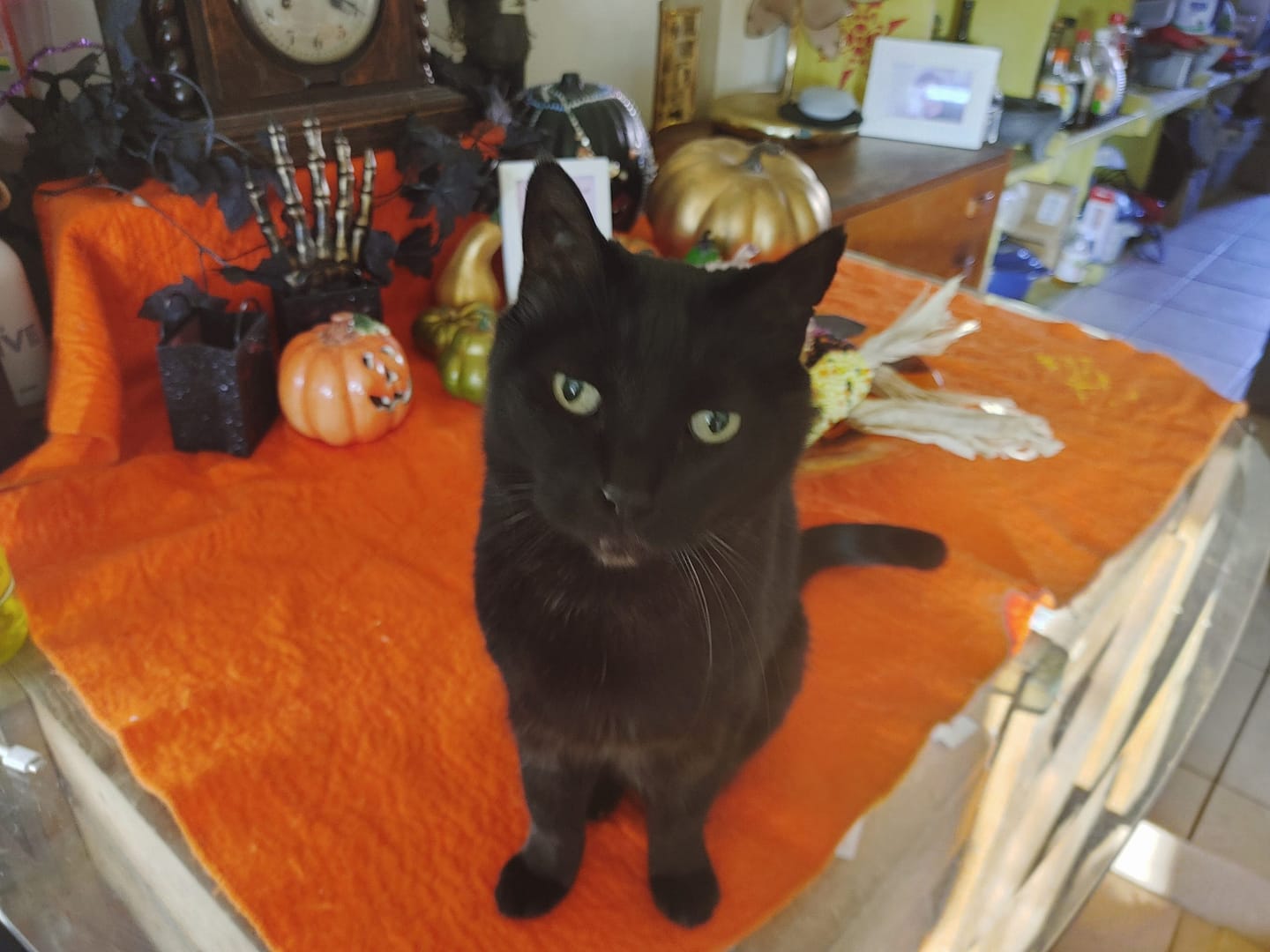 When witches go riding, and black cats are seen, the moon laughs and whispers, 'tis near Halloween.
This Halloween menu has something for everyone. Halloween is my favorite time of year. You don't have to be a kid to like Halloween. Halloween is the one day of the year that you can be anyone you want to be, within reason, of course.

Halloween is the beginning of the Tri-Holiday Extravaganza! It's time to settle into cooler weather and start making plans for the Big Three – Thanksgiving, Christmas, and New Year. While those are occasions where long-time friends and family gather together, Halloween gives you the opportunity to make new friends and acquaintances. Meet your neighbors and meet the kids in the neighborhood. You can buy a big bag of candy for the children and decorate your home to make it attract all the little ghouls and goblins. The picture above is from when Spane was a little guy and I decorated our lawn for the neighborhood kids and their parents to enjoy. A great time was had by all!
Decorating for the Season
When the Fall Equinox comes, the summer wreath I have hanging on my door comes down and the Autumn wreath goes up until the first of October. Then everything changes, and it's officially Halloween season at my house.
Every year, I put a different Halloween scene on a big table in our living room. There is something new added every year, new pumpkins, new bowls, a new cat. Sadly, I no longer have a lawn to decorate, but I do have a railing to put giant spiders on. Yeah, I've scared little kids.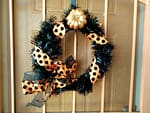 How to Make a Halloween Wreath
How to make a beautiful Halloween wreath to put on your door for ghouls and goblins to admire.
What Kind of Gathering
Depending on what kind of gathering you want to have for Halloween, you could have a lot of fun with it. Whether it's just the neighbors getting together for a little trick or treat, or a full sit-down murder mystery dinner, we've got you covered with our Halloween menu.
For Kids
When you are thinking about treats for the kids who will come to your door, please consider that not all kids are alike. There could be children who are allergic to nuts, so it's a good idea to have a separate bowl just for them. Some kids might have difficulties, so be patient. Some kids can't have sweets, so be sure to have a small toy or treat for them as well. One year, I gave out stickers. It might have taken a little more time, but knowing that special kids could celebrate Halloween, too, warmed my heart and put a smile on my face. You can find small party favors or small treats at your local dollar store.
You might consider contactless trick or treat if you are reading this during COVID-19. I made a treat basket that I divided and labeled into three parts put it in front of my door. It had goodie bags stuffed with either chocolate candy and stickers, or candy without nuts and stickers. The third was goodie bags with stickers and a small notebook. In view of the fact that the COVID-19 pandemic is still under significant concern at the time of this writing, I will again fill the three baskets in exactly the same way.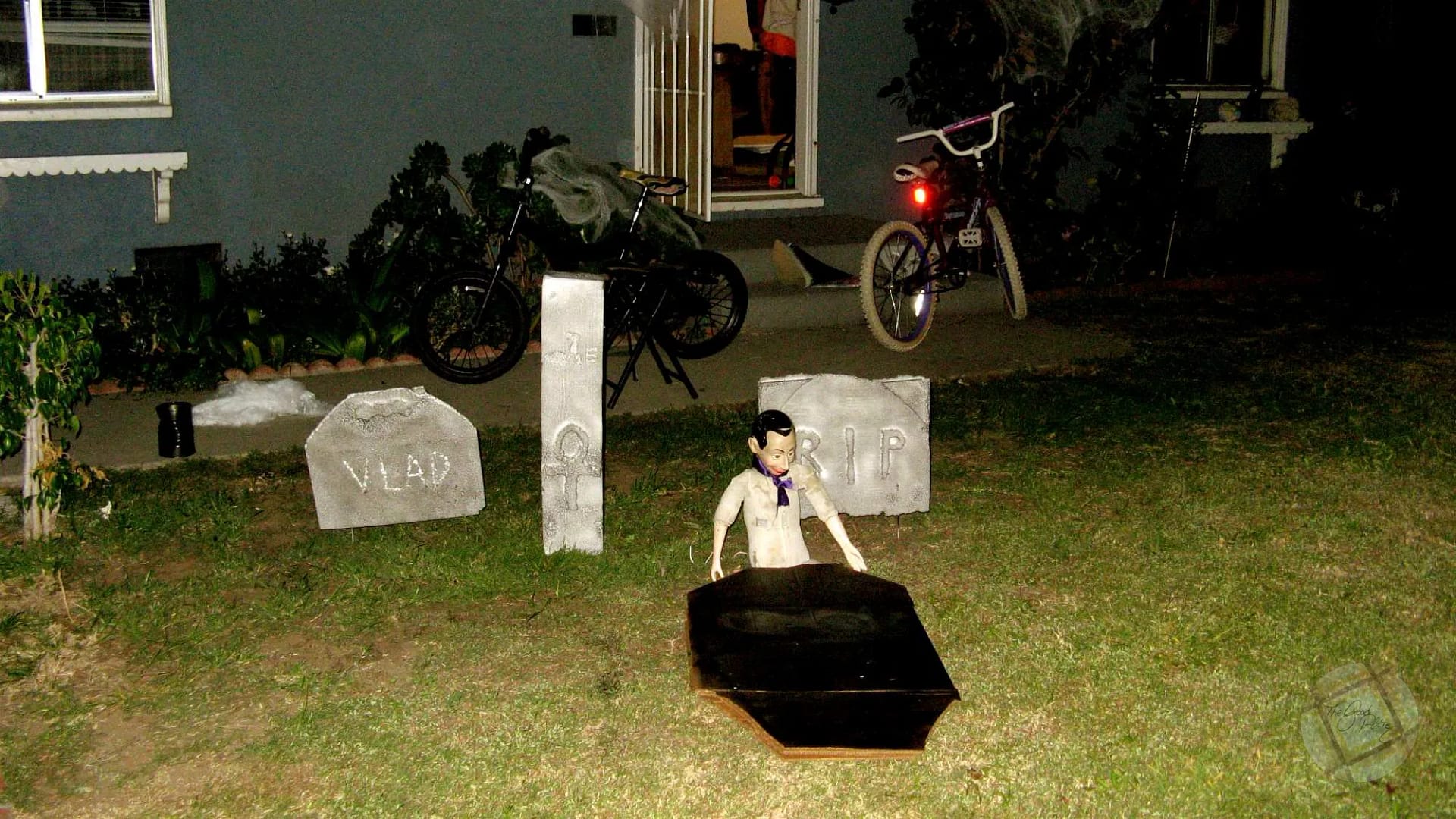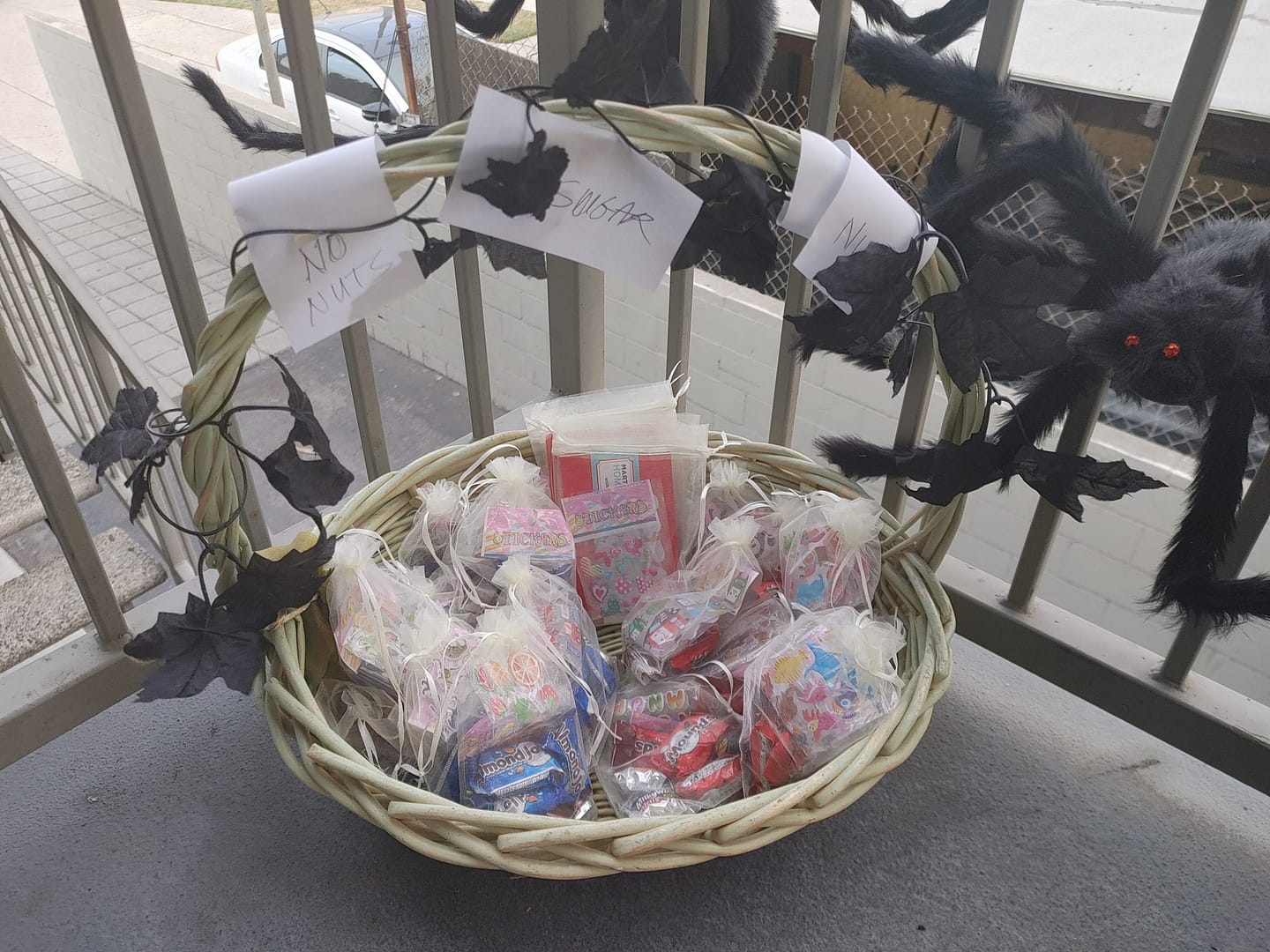 Halloween Menu
When your guests arrive, you can name the dishes on your menu something different than they really are. For example, when I sent out my invitations, I said I was serving Kraken Dip with Sailors Teeth – Clam dip and chips. Dead Men's Fingers are hot dogs wrapped in bacon, and Bat Wings in the Air Fryer are simply chicken wings napped in a dark sauce.
For Appetizer
Kraken Dip with Sailors Teeth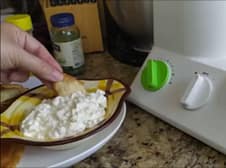 Dead Men's Fingers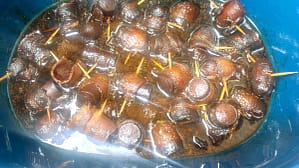 Skull Cheese
Skull Cheese Ball
Ahoy, mateys! Grab your cutlasses and a bite of Skull Cheeseball. Avast, ye landlubbers, for this treasure, your crew will say "Arrr!"
Get this recipe
The Main Event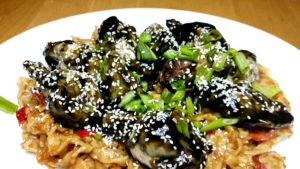 Blood Rice on the side, please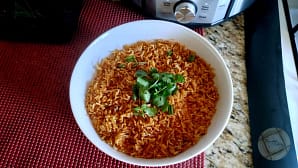 And For Your Just Desserts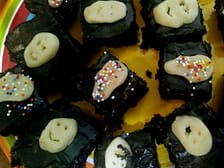 I hope this Halloween menu gives you some ideas for how to have a spooky gathering with your friends and family.