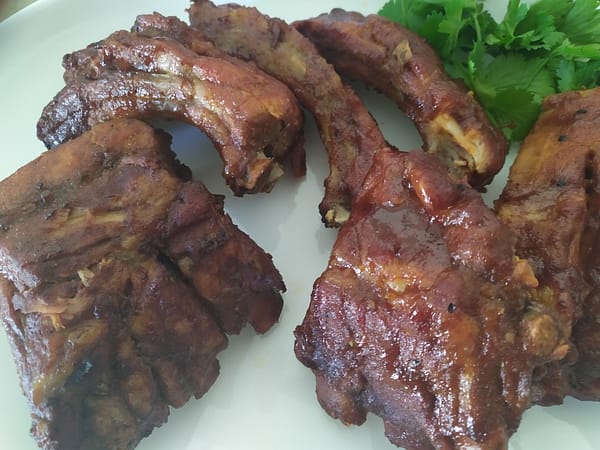 Memorial Day is considered the unofficial start of summer in the United States. That means the heavenly scent of barbeque, cold side dishes, and refreshing desserts. No one wants to spend the day in a hot inferno of a kitchen.

Charcoal or Propane Barbecues
I've always been a charcoal gal because I like the smoke and taste better than propane. Don't be afraid of charcoal. It can easily be started in an empty coffee can with some olive oil, paper towel, and a match. I like to use soaked wood chips, too, and put a tin of liquid on the bottom to give flavor and moisture.
No Barbi? No Worry
When I moved into my apartment, I lost my barbequing ability. Apartment buildings have had huge fires that killed tenants and destroyed property. No worries, there are alternatives. You can do stovetop smoking, and stovetop grilling and both give good results. The Instant Pot does a great job on ribs and just put them in the broiler with sauce to make them perfect. The sous vide immersion cooker cooks to a constant temperature ensuring perfect meat that can then be put on a stovetop grill or broiler for browning.
Memorial Day Sides and Desserts
Good side dishes that don't turn your kitchen into an inferno include green salads, pasta salads, potato salad, coleslaw, etc. We like corn on the cob done in the Instant Pot to not heat up the kitchen, too.
Old fashioned gelatin desserts are light, easy, and cool. Serve with some fresh fruit for a healthy dessert.  Mousse is another good choice that doesn't involve turning on the oven.
But, what if you really want a cake? There are the no-bake wafer cakes that I like to make in the summer. They are easy to make, delicious, and very pretty.