The Good Plate
Gourmet Food on a Budget
Welcome to The Good Plate's kitchen. My name is Adrienne Boswell, and I'm here to give you recipes, tips, and methods for making gourmet food on a budget. A new recipe comes out every Friday at noon and the What's Cookin'? Good Stuff newsletter is published on the last day of the month.
Fall Recipes You Will Love!
The Good Plate wants to make your holidays more manageable and tastier while staying on budget. Follow along and make holidays to remember.
What's Cookin'?
Good Stuff!
So come along with us. Grab your apron, your curiosity, your thriftiness, and your appetite. Let's get started on a wonderful journey! Glad to have you here. Share your love, and cook good food!
Are You Ready to Make Some Gourmet Food on a Budget?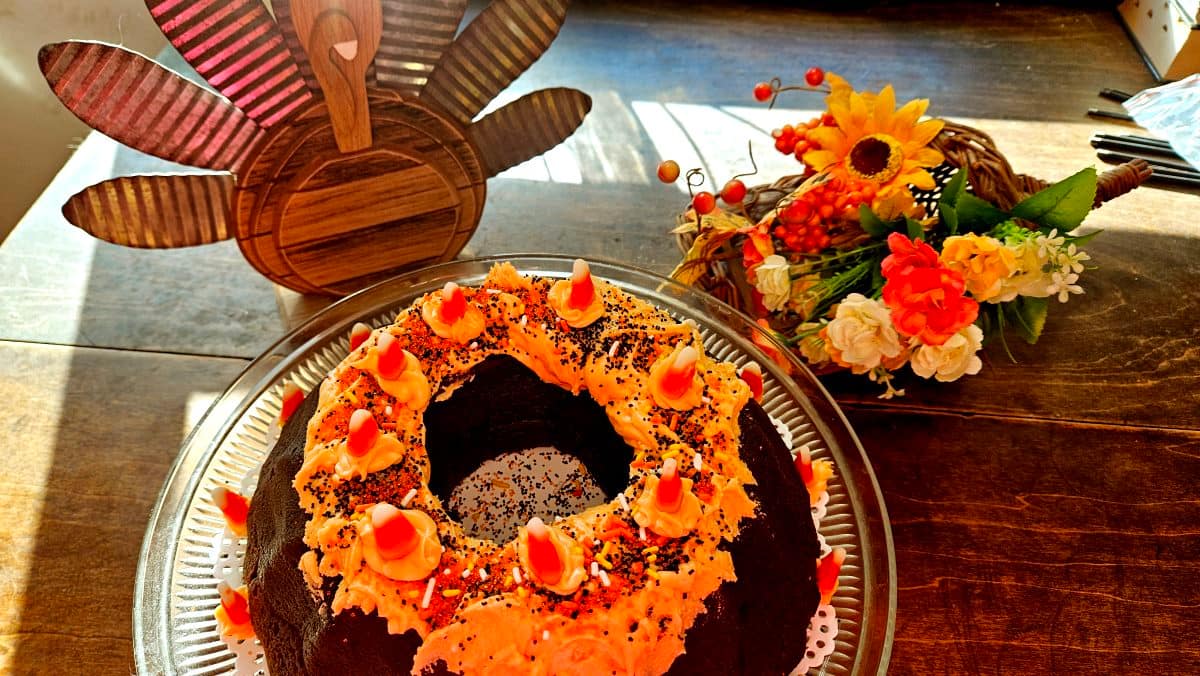 Pumpkin Chocolate Pound Cake combines pumpkin's earthy richness with chocolate's decadence in a moist and flavorful pound cake.
Never be afraid of food

~ Chef John Farion, CWC
To become a good cook requires more than the blind following of a recipe. It means to gain a knowledge of foods and how they behave and skill in manipulating them. The recipe by itself, helpful as it is, will not produce a good product; the human being using the recipe must interpret it and must have skill in handling the materials it prescribes.

~ Ruth Berolzheimer, Director Culinary Arts Institute – American Woman's Cook Book
Why is it Called The Good Plate
I wanted my recipes with me. Being a website developer, I decided to tip my toe into WordPress and make a recipe blog. First, I found a theme with a plate and fork on it and decided that would be the name, The Good Plate. The problem with that original theme was the plate. I have been collecting the wonderful Organdie plates from Vernonware. Those plates became my logo, and they really are Very Good Plates.
If you are interested in having a website, please visit Arbpen Designs, a Cavalcade of Coding.