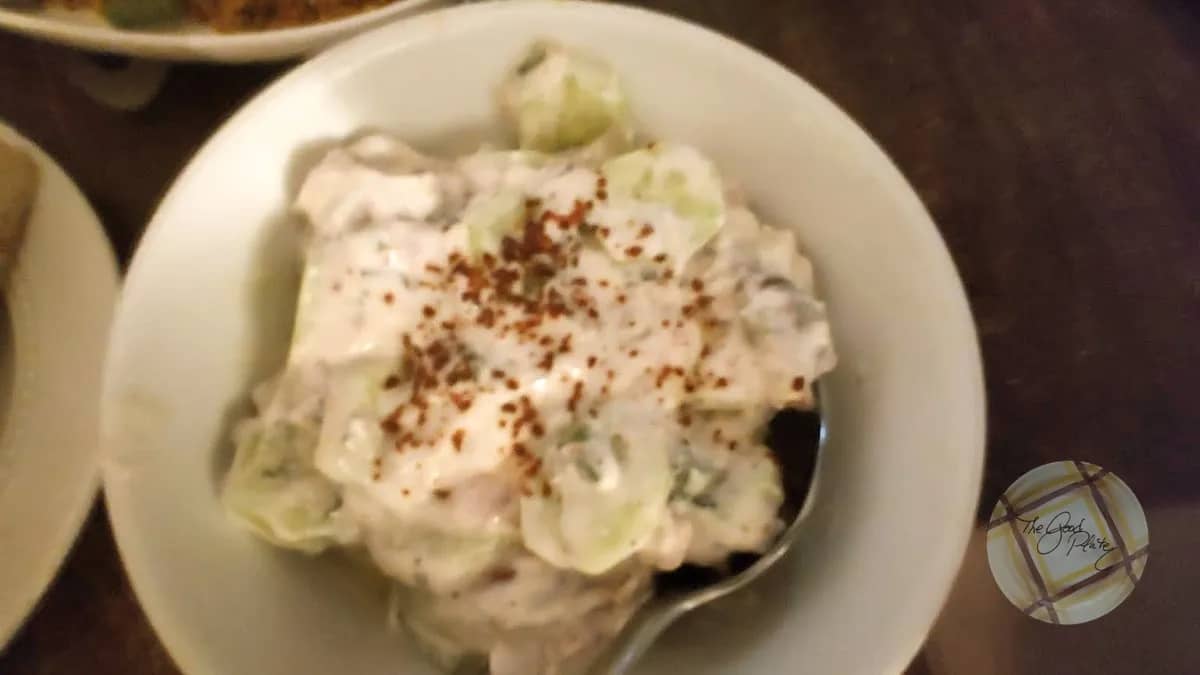 Yogurt Salad is easy to make with fresh cucumbers, tomatoes, and mint. It's perfect for the summer and goes so well with Mediterranean burgers.
When I ask my son what he wants for dinner, he often says, "Armenian." That always sounds good to me because it always means the freshest ingredients. We like Lula Kabob Burgers, yogurt salad, and herb rice. The salad always seems like a lot, but it goes very quickly. You can serve the burgers with Lavash and Secret Garlic Sauce.
Yogurt Salad Ingredients
When you go to get the ingredients, it is advisable to go to the market early in the morning to get the freshest vegetables and herbs. This is a very easy-to-make salad.
The most important ingredient is yogurt. Don't try to make this with flavored yogurt. You can use Greek-style yogurt, but the salad will be very thick, so it's best to use plain yogurt. We like Mountain High yogurt because of its mild flavor, but you choose the one you like best. Of course, freshly made yogurt can't be beaten, so use that if you have it.
The next most important ingredient is cucumber. We use Persian cucumbers because they are small and have relatively thin skin. You may use garden cucumbers, but you would need to peel and seed them first. Garden cucumbers also have a lot of water in them, so they should be sliced and pressed to remove most of their liquid before adding them to the salad.
Roma tomatoes are very good in this, but if you happen to have a nice, juicy, ripe Beefsteak tomato on hand, please use it!
Herbs are an important part of this salad. Although I prefer fresh mint, you can use dried spearmint if there is no fresh mint available. I like to add minced fresh cilantro, and if I happen to have fresh parsley, either flat or curly, on hand, I'll mince that and add that, too. If you like a little heat, you can garnish this wonderful yogurt salad with Aleppo pepper.