Have these steakhouse potatoes with your favorite protein or just by themselves
Potatoes Romanoff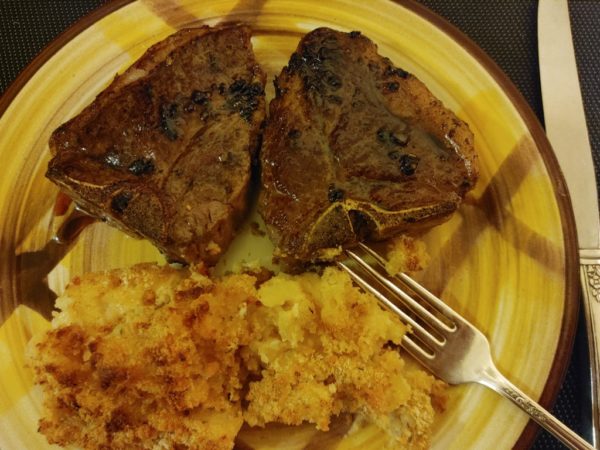 Have these steakhouse potatoes with your favorite protein or just by themselves. They are light and fluffy on the inside with a nice crunchy top.

Chef John makes these wonderful Potatoes Romanoff and shared a video on how to make them.  He grated the potatoes by hand because a food processor would have made them into mush.
I have a Braun food processor.  The thing that separates it from regular food processors is that it has variable speed on both the pulse and continuous feed options.  That means on 1, which is very slow, I can grate something as delicate as baked potatoes.  For raw potatoes, I would use 7 and zip right through them.
I also have a GoWise Rotisserie Air Fryer.  It makes perfect baked potatoes in 20 minutes without heating up my house.  Sure, I could use a microwave, but the fluffiness would not be there.  It would be cooked, but gummy.  When you make this dish, the potato interior really needs to be light and fluffy.  This machine can also hold anything that I would put in my regular oven that will fit.  My Pyrex 8-inch square casserole fits perfectly inside.  I don't know about you, but, especially in the hot summer, I don't want to turn my kitchen into an inferno.
Potatoes to use for Potatoes Romanoff
You should use Russet potatoes to make this since they are bred for baking. Their interior comes out nice and fluffy when they are baked.  I like them for mashed potatoes, too.  Try to get the big ones, it's a lot easier to peel a large potato than stand there peeling little ones over and over again.  Of course, with this, you bake them with the skins on.  Be careful taking the skins off.  Please wait until the potatoes are cool enough to handle.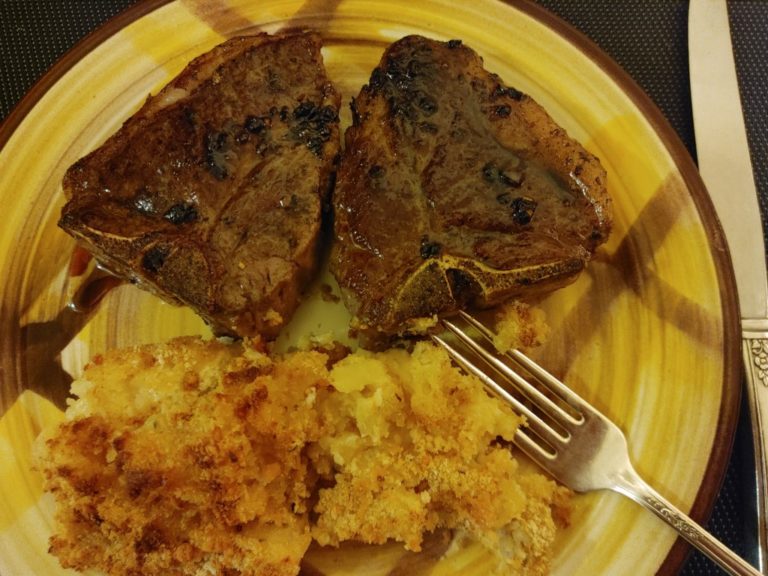 Servings (slide to adjust):
Calories per serving:
256
kcal
Ingredients
2

potatoes

,

russet or other baking pot

1

teaspoon

shallots

,

air-dried preferred

¼

teaspoon

black pepper

,

freshly ground

1

teaspoon

chives

,

freeze-dried or fresh

½

teaspoon

paprika

2

tablespoons

white cheddar

2

tablespoons

sour cream
~~ For The Topping ~~
2

tablespoons

breadcrumbs

1

tablespoon

parmesan

,

shaved

2

tablespoons

butter

,

melted
Ingredients necessary for the recipe step are in italic.
Notes
You can bake the potatoes early and let them sit in the fridge until you are ready to process them.  This casserole can also be made in advance and heated up when needed.
Nutrition
Calories:
256
kcal
Carbohydrates:
35
g
Protein:
7
g
Fat:
10
g
Saturated Fat:
6
g
Polyunsaturated Fat:
0
g
Monounsaturated Fat:
23
g
Cholesterol:
25
mg
Sodium:
124
mg
Potassium:
861
mg
Fiber:
4
g
Sugar:
0
g