Tuna Quesadillas, made with corn tortillas are a quick and tasty snack or lunch. This is not your usual tuna sandwich!
Tuna Quesadillas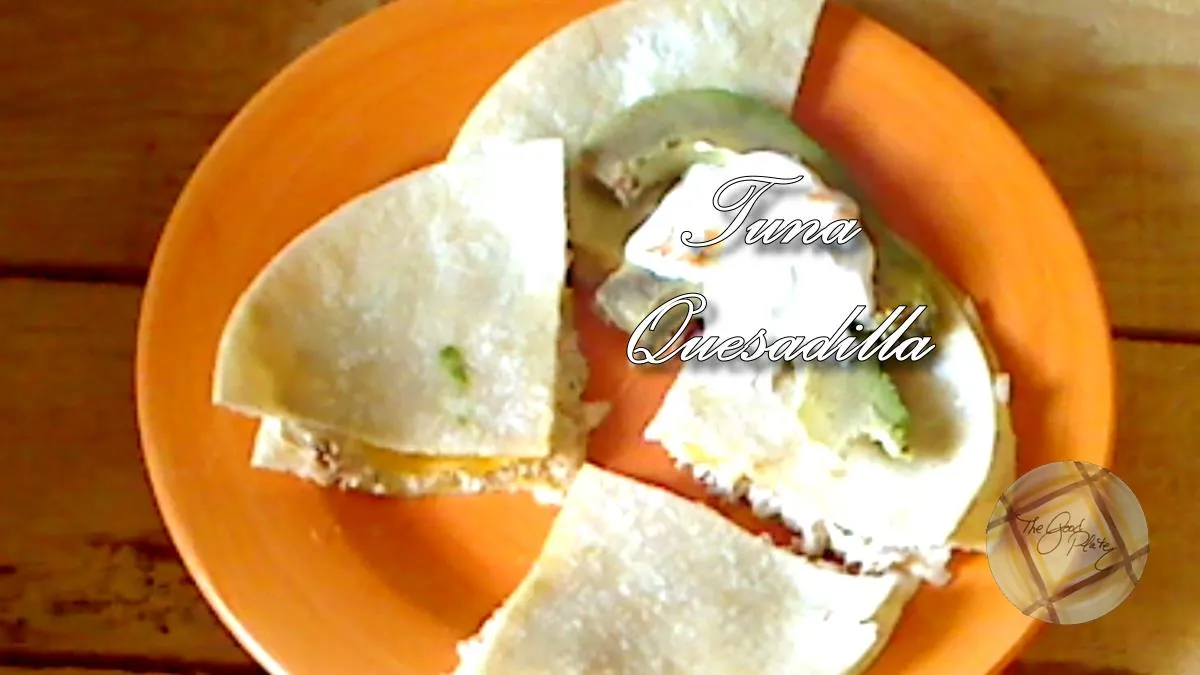 Tuna Quesadillas, made with corn tortillas are a quick and tasty snack or lunch. This is not your usual tuna sandwich!
When I was making all the dishes for Thanksgiving, I got hungry, but there really wasn't anything in what I was preparing that I could munch on. I looked in the cupboard and saw I had a nice can of tuna in oil. But, I didn't want a sandwich, because the next day I was having The Sandwich, and having stuffing that night. That's a lot of bread. However, I also spied a package of corn tortillas in my refrigerator. Mexican sounded like the perfect thing for a Thanksgiving snack.
What Kind of Tuna for Tuna Quesadillas
Tuna that is packed in oil is generally considered to have a richer and more flavorful taste than tuna that is packed in water. The oil can also help to preserve the tuna and keep it fresh for longer. However, tuna packed in oil is typically higher in calories and fat compared to tuna packed in water.
Tuna packed in water is considered to be a healthier option as it is lower in calories and fat, but it may have a milder flavor compared to tuna packed in oil. It is also a good option for those who are watching their fat intake or following a low-calorie diet.
When using tuna in a recipe like a quesadilla, using the tuna in oil will give it a more rich and more flavorful taste, but if you want to keep the calorie and fat low, you could go for the tuna in water.
Corn or Flour Tortillas?
Quesadillas in the United States are often made with flour tortillas, however, the traditional Mexican quesadilla is made with a corn tortilla. They are often heated on a comal and in this case, we are using a cast iron griddle.
Corn tortillas are typically smaller and thinner than wheat tortillas and have a distinct corn flavor. They are also gluten-free, making them a great option for those with gluten sensitivities.
Wheat flour tortillas are large and can be used for very large quesadillas with a lot of filling. Since this is a snacking size, corn tortillas are preferred.
Servings (slide to adjust):
Calories per serving:
478
kcal
Equipment
Ingredients
5

oz

tuna in oil

1

tablespoon

mayonnaise

2

dashes Habenero sauce

1

teaspoon

dried red onion

1/ 2

cup

cheddar cheese

,

grated

4

corn tortillas

1

teaspoon

butter

½

avocado

,

sliced

2

teaspoons

sour cream

4

dashes Tabasco
Ingredients necessary for the recipe step are in italic.
Instructions
5 oz tuna in oil,

1 tablespoon mayonnaise,

2 dashes Habenero sauce,

1 teaspoon dried red onion

Mix the tuna, mayonnaise, onion, red onion, and habanero together.

1/ 2 cup cheddar cheese,

4 corn tortillas

Put cheese on each tortilla, top with half of the tuna mixture, cheese, and the remaining tortilla.

Heat a cast iron pan on low then melt the butter in a pan.

Put the quesadilla in the pan. Depending on the size of your pan, you might have to do this in batches. Cook on one side on low heat until the cheese melts, about 3 minutes.

Turn and cook on the other side.

1/2 avocado,

2 teaspoons sour cream,

4 dashes Tabasco

Serve with sliced avocado, sour cream, and Tabasco.
Notes
If you don't like spicy foods, omit hot sauces.
Nutrition
Serving:
209
g
Calories:
478
kcal
Carbohydrates:
29
g
Protein:
31
g
Fat:
27
g
Saturated Fat:
10
g
Polyunsaturated Fat:
5
g
Monounsaturated Fat:
10
g
Cholesterol:
51
mg
Sodium:
567
mg
Potassium:
497
mg
Fiber:
5
g
Sugar:
1
g