Salmon croquettes are crispy and flavorful patties that are easy to make. They are gluten-free because potatoes are used as the binder, not flour.
Salmon Croquettes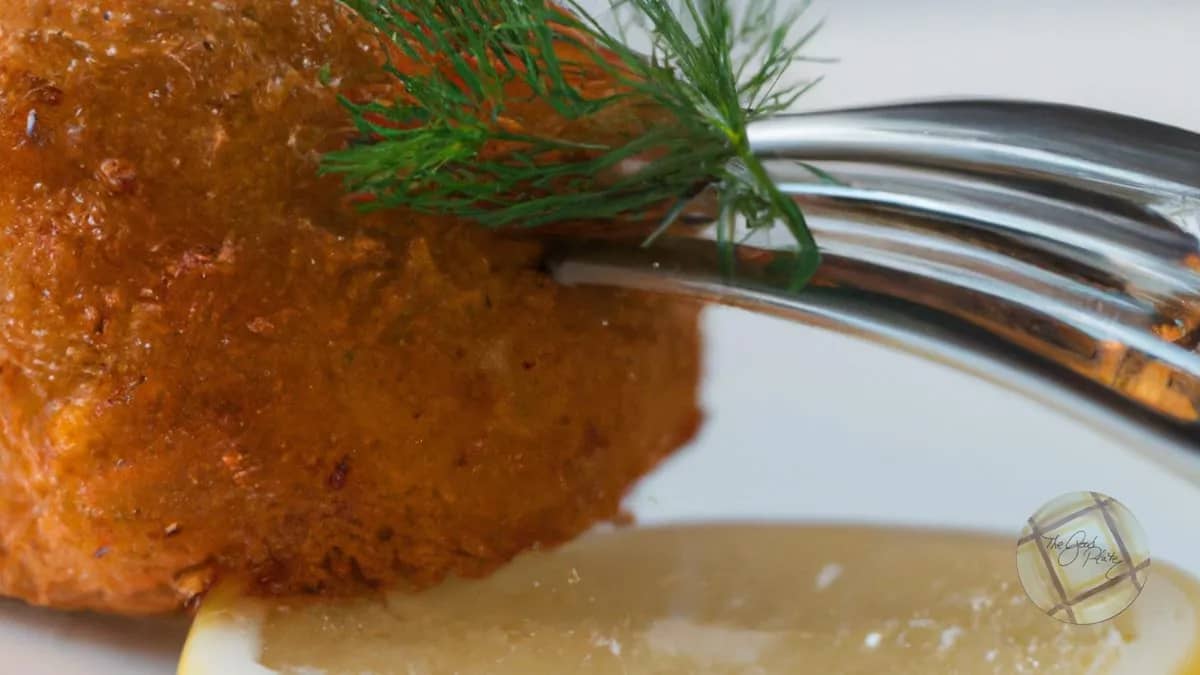 Salmon croquettes are a delightful twist on a classic comfort food that's perfect for a cozy family dinner or a special brunch with friends. These crispy and flavorful patties are not only delicious but also easy to make.
Every once in a while, I make too many mashed potatoes. A long time ago, I discovered that salmon croquettes were particularly good using a leftover baked potato as a binder.
Salmon croquettes, also known as salmon patties or salmon cakes, are a beloved dish that hails from the American South. They combine the rich, buttery taste of salmon with a crunchy exterior, making them an irresistible treat for seafood lovers and non-seafood enthusiasts alike.
Make your Salmon Croquettes shine
Select Quality Ingredients
The success of your salmon croquettes begins with the quality of the ingredients you choose. Opt for canned salmon of good quality, and don't skimp on fresh herbs, spices, and breadcrumbs to enhance the flavor and texture.
Achieving the perfect balance of flavors is key. You'll want your salmon croquettes to have a harmonious blend of savory and zesty elements. Use seasonings like Mis Rubin's Fish Magic, onion, capers, and a touch of True Lemon to enhance the taste.
The Right Binder
To keep your croquettes together, you'll need a binder. While many traditional recipes use eggs and breadcrumbs, here we are using mashed potatoes. If you don't have mashed potatoes on hand, then nuke a baked potato and use everything but the skin.
If you are gluten intolerant, this recipe is for you. Simply use gluten-free panko breadcrumbs.
Cooking Techniques
Frying is the most popular method for cooking them, but you can also bake or air fry them for a healthier twist. Whichever method you choose, be sure to maintain a steady temperature to achieve that ideal golden brown crust.
Serve with Style
Presentation matters! Serve your salmon croquettes with a tasty dipping sauce or a side salad to elevate the dining experience. Garnish with a sprig of fresh dill and a wedge of lemon for that final touch of freshness.
Salmon Croquette Recipe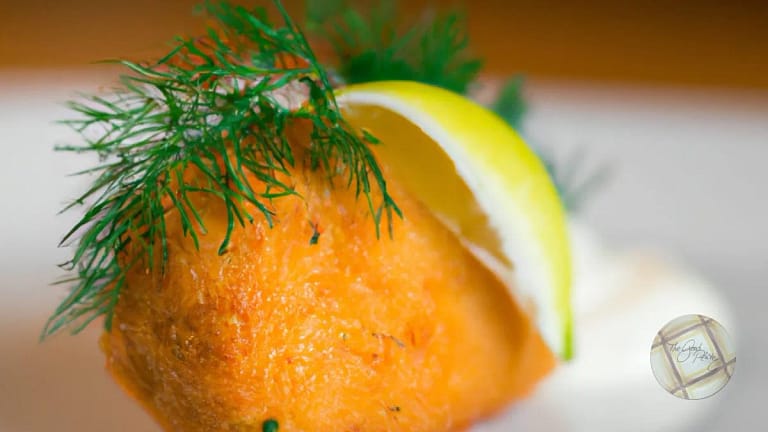 Servings (slide to adjust):
servings
Calories per serving:
375
kcal
If you purchase any of the products through these affiliate links, I get a few pennies that help keep The Good Plate open. I use these products myself and want you to be able to easily find them.
Ingredients
Breading
1

egg

,

beaten

1

tablespoon

milk

Panko bread crumbs

,

gluten-free if desired
Croquettes
14

ounces

pink salmon

,

canned or leftover cooked

1

cup

mashed potatoes

1

tablespoon

mayonnaise

1

tablespoon

wheat germ

1

teaspoon

capers

½

teaspoon

Mis Ruben's Fish Magic

½

teaspoon

True Lemon

½

teaspoon

olive oil
Ingredients necessary for the recipe step are in italic.
Instructions
Set the cooling rack on the cutting board
Breading
1 egg,

1 tablespoon milk,

Panko bread crumbs

Put the panko breadcrumbs in one breading tray and the egg and milk in the other. Mix the milk and egg with a fork.
Croquettes
14 ounces pink salmon,

1 cup mashed potatoes,

1 tablespoon mayonnaise,

1 tablespoon wheat germ,

1 teaspoon capers,

1/2 teaspoon Mis Ruben's Fish Magic,

1/2 teaspoon True Lemon

Put the salmon, potatoes, wheat germ, mayonnaise, capers, spice, and lemon in a large stand mixer bowl. Mix well, and taste for seasoning.

Take a portion of the salmon mixture, slightly bigger than a tennis ball, and roll it into a football shape.

Dip the football into the egg mixture, then coat it in the breadcrumbs to thoroughly coat it.

Set it on the cooling rack, and continue with the rest of the salmon mixture until it is completely gone.

Set the cutting board in the refrigerator for at least half an hour to dry.

Put the silicon sheet on a rack of your air fryer to prevent sticking. Place the croquettes on the rack and spray them with the olive oil. Cook them for 10 minutes at 360 or until they have browned.
Notes
If you do not have true lemon packets, you might have to increase the wheat germ to make up for the amount of liquid.
Nutrition
Serving:
242
g
Calories:
375
kcal
Carbohydrates:
32
g
Protein:
30
g
Fat:
11
g
Saturated Fat:
3
g
Polyunsaturated Fat:
4
g
Monounsaturated Fat:
4
g
Trans Fat:
0
g
Cholesterol:
126
mg
Sodium:
423
mg
Potassium:
717
mg
Fiber:
2
g
Sugar:
3
g