The tangy lemon sauce goes perfectly with this roast loin of pork.
Pork Loin Roast with Tangy Lemon Sauce
Last Updated on December 20, 2020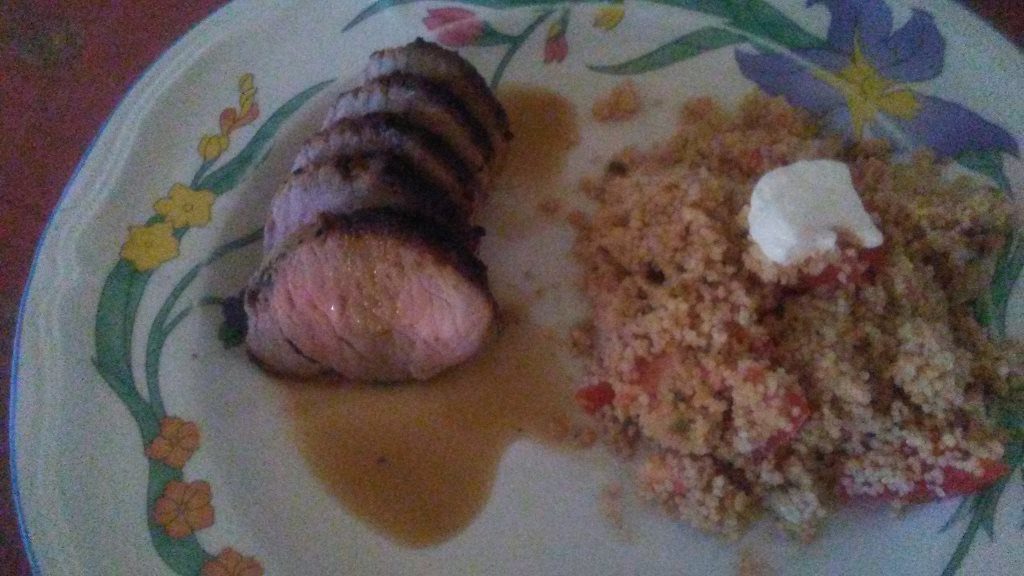 Pork Loin Roast with Tangy Lemon Sauce
Labor Day is such an important day to remember those who fought for good working conditions and a living wage. It's also a fine excuse to make some good food. Whilst looking through Paula Deen's Southern Cooking Bible, I came across a recipe for pork roast which gave me the idea to make this pork loin roast with tangy lemon sauce.
Pork loin roast is one of my favorite meats. I like mine on the rare side, just pink on the inside. I usually give the end slices to Spane because he likes his a little more cooked. There is no excuse for serving a dried out, gray colored roast of pork. Armed with a good instant thermometer, you can serve perfect pork at 140 degrees. Just make sure to let the roast rest for about 10 minutes before carving it. I use an electric knife because it makes the nicest slices.
If you want to make this on the grill, more power to you! Pork roast is great on the grill, but you have to use the Indirect method. This means you put a pile of hot coals on one side of the grill, and a pan of liquid under the meat, which gives the meat a nice, steamy place to slowly cook. If you want, you can use beer, wine or fruit juice for the liquid.

For the Roast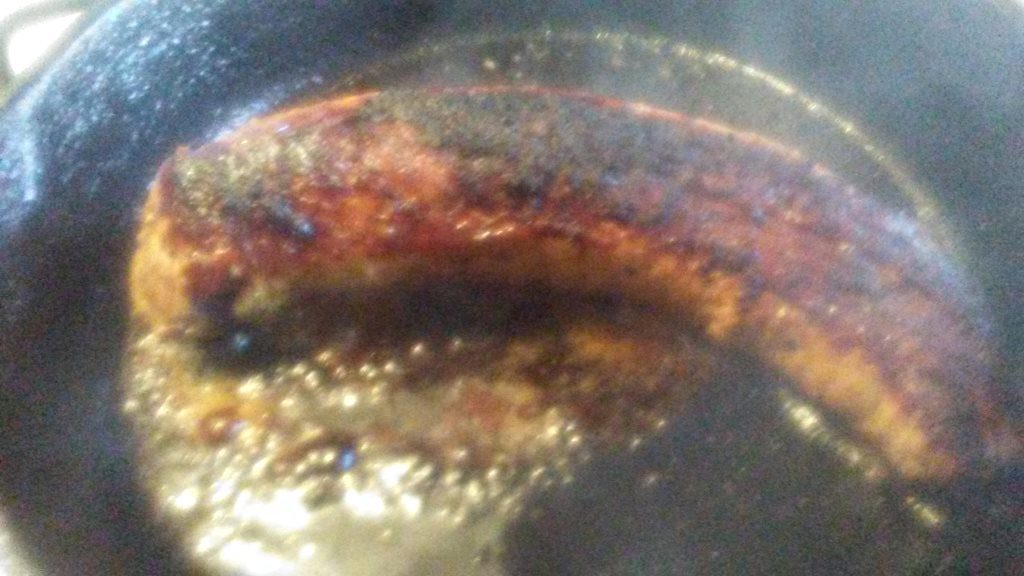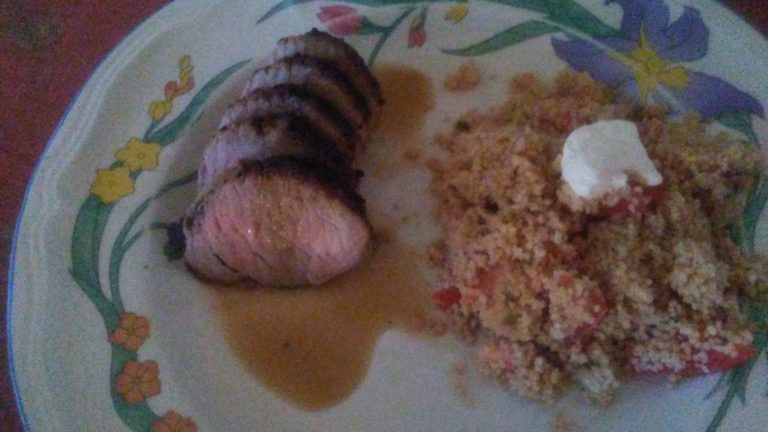 Servings (slide to adjust):
servings
Ingredients
1

loin of pork

,

1-3 pounds

1

tablespoon

olive oil

sea salt

freshly ground pepper

Juice of 1 lemon

2

tablespoons

Worcestershire sauce

½

cup

1 stick butter

½

teaspoon

dry mustard
Ingredients necessary for the recipe step are in italic.
Instructions
This can be done on an outdoor grill, but we're going to do it on the stove top for this recipe.

Make the sauce by melting the butter in a small pan and adding the remaining ingredients. Whisk and cook on low heat while the sauce thickens. Cook about 5 minutes, then turn off the flame.

Heat a large skillet, preferably cast iron and put the olive oil in and swirl it around. Add the roast, and put salt and pepper on the side face you. Cook on medium heat about 7 minutes then turn the roast over. Cover and cook another 10 minutes, then start checking temperature with an instant-read thermometer. Brush the roast with the sauce, cover and cook for 5 minutes, then come back and check temp again, turning the roast and brushing with the sauce. When the thermometer reaches 140 degrees, the roast is done. Remove it to a platter and let it sit unattended for 5 to 10 minutes. Slice to your liking, then plate with sauce on the sliced roast.
Notes
If you make this on the grill, make sure to use the indirect method.