This is Southern-style Macaroni and Cheese that has little pieces of cheese in it.
Southern Pepper Jack Macaroni and Cheese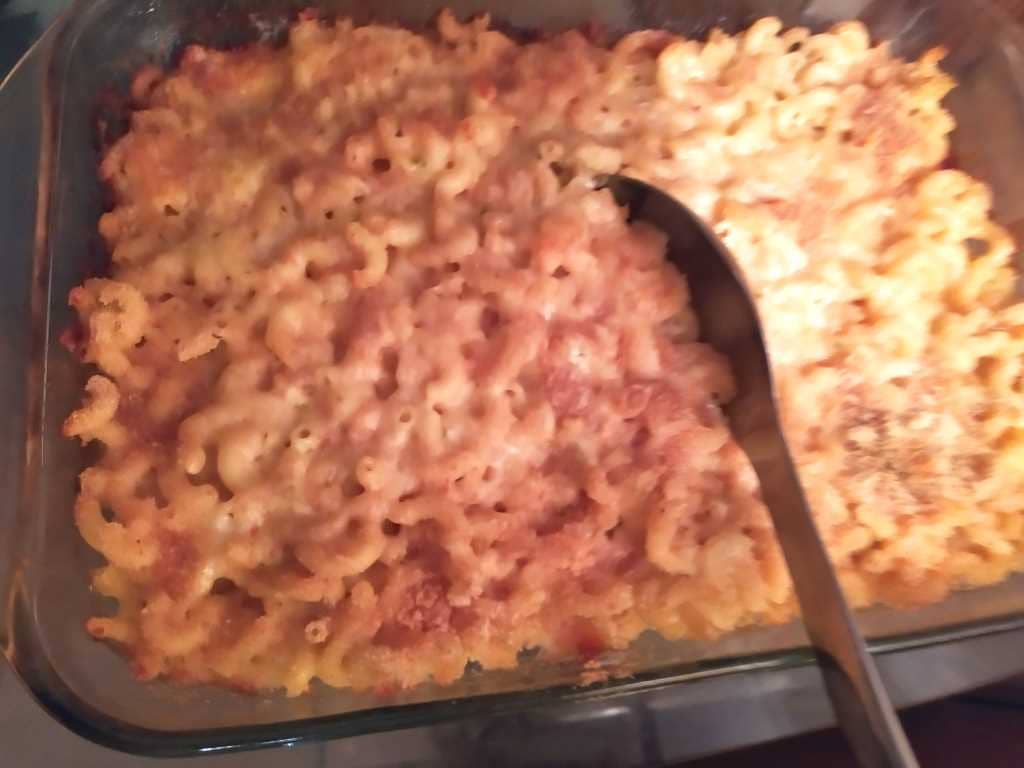 Southern-style spicy macaroni and cheese – it has white cheddar, spicy from pepper jack cheese, and a little tang from the buttermilk. An egg forms a lovely custard suspending the pasta and cheese together. It's very cheesy and rich, so it's perfect for a holiday or other celebration.

My grandparents came from Texas. When I was 15, my mother died and I moved in with my grandparents and aunt. My grandmother made Southern-style macaroni and cheese, and I loved it. I loved it because it wasn't very creamy and there were pieces of cheese mixed in like little treasures.
For years and years, I tried to replicate that macaroni and cheese, but I just couldn't get it right. My grandmother and aunt had both passed and there was no Internet or Google. Cookbooks were also of no help. Mind you, I make good creamy-style macaroni and cheese, too, but I was really craving this type of dish, especially after I went to Roscoe's Chicken and Waffles and had some.
A Trip to South Carolina for Southern-style spicy macaroni and cheese
Then I lucked out on the way back from seeing my cousin in South Carolina.  The Columbia airport had a little food court and one of the places had barbecued pork and mac and cheese.  That very day, there was a recipe in the New York Times for Southern-Style Macaroni and Cheese. I was determined when I got home to try their recipe. Sadly, our cheese box was a little low and all we had was white cheddar and pepper jack cheese. It turned out great.  The combination of white cheddar and pepper jack cheese was perfect. Really, you have to try that sometime.
This is now my favorite way to make Mac and Cheese.  I really feel like my grandmother is standing over my shoulder smiling at me when I make Southern-style Spicy Macaroni and Cheese.  I love you, Nana!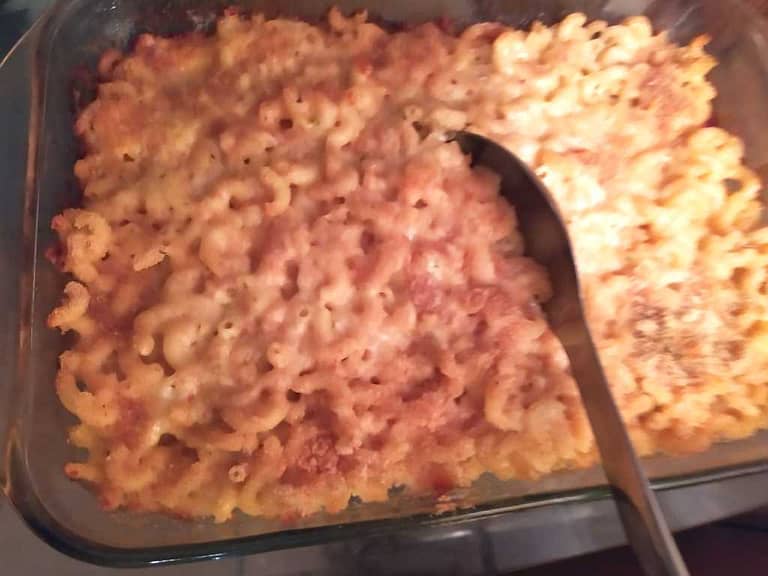 Servings (slide to adjust):
Calories per serving:
414
kcal
Equipment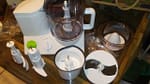 Ingredients
½

pound

elbow macaroni

2

cups

Buttermilk

1

large egg

⅛

teaspoon

dry mustard

½

teaspoon

Worcestershire

2

cups

white cheddar

,

shredded

1

cup

Pepper Jack cheese

,

shredded

¼

cup

breadcrumbs

2

tablespoons

butter
Ingredients necessary for the recipe step are in italic.
Instructions
You can use pre-shredded cheese, but it's not as good as cheese you shred yourself. It's a lot of cheese, so a food processor is a preferred method.

Heat oven to

350

°F

degrees. Bring a large pot of (generously salted*) water to a boil. Add macaroni and cook according to package directions until a little under al dente, about 4 minutes. Drain it and have it standing by.* if you live in a draught-ridden area, do not salt the water, do not drain it, but lift the pasta out of the water and after it cools, water your plants which will love the extra nutrients.6

2 cups Buttermilk,

1/8 teaspoon dry mustard,

1/2 teaspoon Worcestershire,

1 large egg

While that is happening, in a large bowl, whisk buttermilk, mustard, Worcestershire, and the egg. Add about a third of the cheeses.

Butter a 3-quart casserole dish.

Melt the butter in a small pan or the microwave.

Cover and bake for 30 minutes.

Remove the cover and bake for another 15 minutes or until the top is nicely browned.

Let the casserole sit for about 5 to 10 minutes to fully set and rest before serving.
Notes
You can change the cheddar to yellow cheddar and change the pepper jack to Monterey jack if you wish. Adapted from the New York Times.
Nutrition
Calories:
414
kcal
Carbohydrates:
38
g
Protein:
19
g
Fat:
21
g
Saturated Fat:
13
g
Polyunsaturated Fat:
1
g
Monounsaturated Fat:
6
g
Cholesterol:
90
mg
Sodium:
398
mg
Potassium:
276
mg
Fiber:
5
g
Sugar:
3
g