Everyone's favorite - kids from 2 to 92
Mac and Cheese
Last Updated on October 13, 2021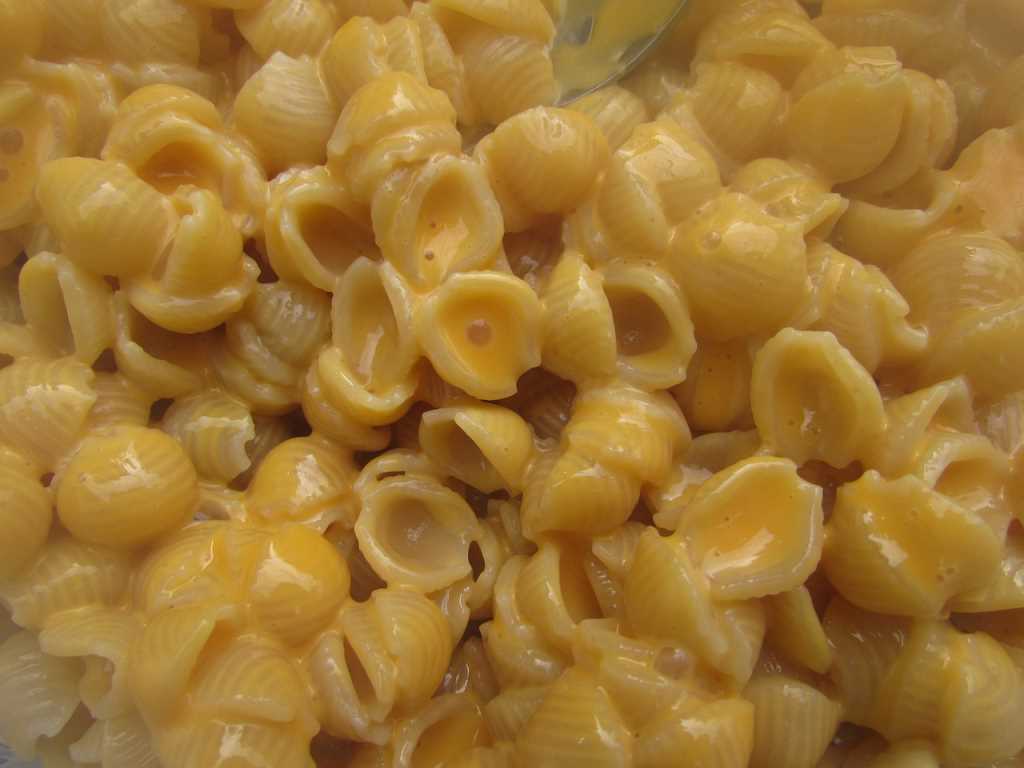 Mac and Cheese is one of everyone's favorite foods, for kids from 2 to 92. This is a creamy style that you can make with any kind of pasta you happen to have around. Enjoy!

One of the things you will learn when making this recipe is how to make a simple bechamel, a French term for white sauce. It is one of the Mother Sauces and easy to make when you get the hang of it. The trick is to watch the butter and flour and not add liquid until the flour and butter are mixed and the mixture as started turning white. Don't let it brown because browned roux does not thicken as nicely as a white roux.
Boxed vs Homemade
So, yesterday as I am walking around Glendale with my son, I have this craving for comfort food, specifically Mac and Cheese. I ask my son if he would like Mac and Cheese and he is, at only five years old, thrilled.
We're around Chevy Chase and Brand, and I am inspired by the wonderful Mac and Cheese at Eat Well on Brand. So, we walk towards Albertson's and my son is telling me that we don't have to go to the store to get Mac and Cheese because Stephen had just bought some in a box from Trader Joe's. It's good, but I was craving the real thing, and I said that to my son. He was confused.
We walked around the store for a while and I was thinking about what kind I wanted to make. Did I want to spend time and money, or just go for the Kraft Deluxe and add some of my own Fixin's?
Tillamook White Cheddar was on sale – that made up my mind. Then it was just a matter of getting pasta, and I was done.
When we got home, I started making my dish. Stephen was interested in seeing what actually goes into making the stuff. I also decided I wanted mine to be a little different.
It was truly a wonderful dish, and here is the recipe to share with you.  If you would like a spicy change of pace, how about Southern Spicy Mac and Cheese?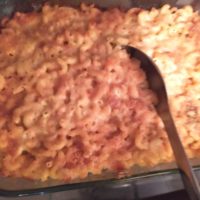 Southern-Style Spicy Macaroni and Cheese
This Southern-style macaroni and cheese is rich with buttermilk, white cheddar, and a little spicy with pepper jack cheese.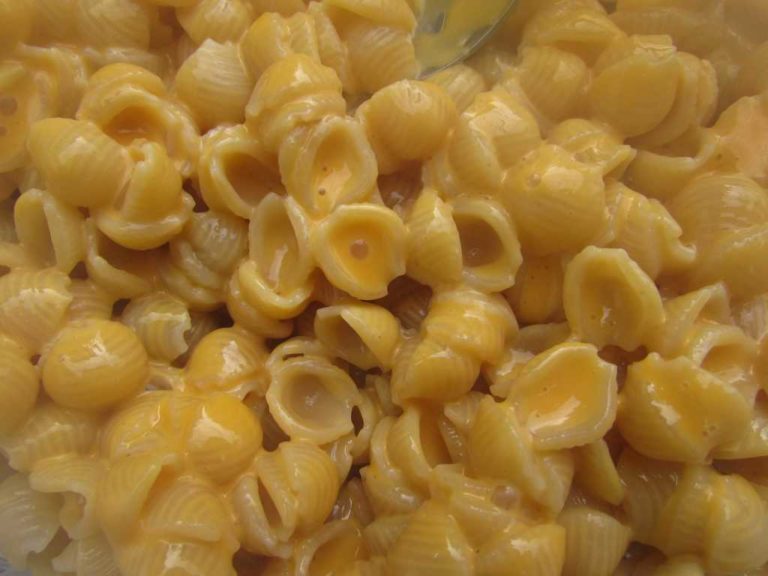 Servings (slide to adjust):
Calories per serving:
272
kcal
Ingredients
1

lb

Elbow Macaroni

1

tsp

sea salt

1

teaspoon

shallots in oil

8

oz

White Cheddar

4

oz

Sharp Yellow Cheddar

2

tbsp

butter

2

tbsp

flour

⅛

tsp

Philippe's Hot Mustard,

or dry English mustard

½

tsp

Worcestershire

nutmeg,

freshly grated

Pinch

cayenne pepper

black pepper

,

freshly grated

1

cup

milk

1

bay leaf
Topping
3

tbsp

butter

¼

cup

Bread Crumbs
Ingredients necessary for the recipe step are in italic.
Instructions
Get a large 9 x 12 casserole and preheat your oven for 350.

Grate cheese and set aside. Put a large pot of water on to boil. Add salt to the water.

Mince the shallot if you are not using shallots in oil.

While the water is coming to a boil, get a large saucepan and melt the butter in it. Add the shallots and sauté them until they are translucent.

Add the mustard and mix it in thoroughly. Add the flour and stir to completely incorporate it into the butter. Make sure there are no lumps of flour.

Add nutmeg and pepper. Continue to stir constantly. The flour will now be ready to accept the milk.

Pour three-quarters of the milk into the butter/flour mixture, the Worcestershire, cayenne, and bay leaf. Stir until thickened. You may not need the entire cup of milk, but add if needed. You should cook the sauce for about 10 minutes or until the sauce has thickened nicely. Remove the bay leaf.

Drain the pasta and put it into a very large bowl.

Add the cheese to the pasta in the bowl and cover with the sauce.

Toss the mixture together then put it into the casserole.

Melt the remaining butter.

Sprinkle the bread crumbs over the macaroni then drizzle the butter on top.

Place in the oven, and bake 20 minutes.

Enjoy!
Notes
You can keep some of the cheese in chunks, so you will get clumps of cheese when you eat it. Our family particularly likes this. You can also add some fresh mozzarella to the cheeses if you want. If you are extra sensitive to heat, omit the cayenne, although it is so little it should have virtually no heat.
Nutrition
Calories:
272
kcal
Carbohydrates:
19
g
Protein:
13
g
Fat:
16
g
Saturated Fat:
10
g
Polyunsaturated Fat:
1
g
Monounsaturated Fat:
5
g
Cholesterol:
51
mg
Sodium:
265
mg
Potassium:
94
mg
Fiber:
1
g
Sugar:
2
g