These lovely loin lamb chops marinated in Mediterranean seasonings are a welcome change of pace.
Mediterranean Sous Vide Lamb Chops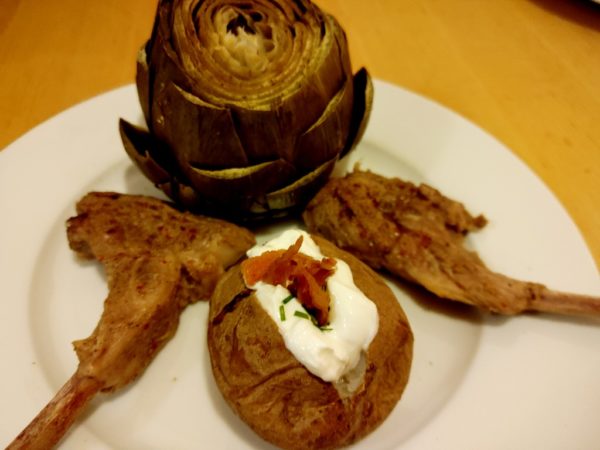 These lamb chops are so flavorful thanks to marinating while they cook with a sous vide immersion cooker. We had them with a steamed artichoke and a small baked potato.
Usually, I make lamb chops on the stovetop in a castiron skillet with balsamic butter sauce.  They are our go-to for Holy Thursday dinner, but these might have to replace them.  One of the What's Cookin' newsletter readers asked for a lamb dish and this was what I made.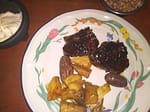 Loin Lamb Chops with Balsamic Red Wine Reduction
Loin Lamb Chops with Balsamic Red Wine Reduction are a great choice for a Spring or Easter dinner.
I have to say, I'm picky about lamb chops.  My grandmother made the best lamb chops.  I remember one time when I was about 15 years old and not in a very happy mood, Nana knew that good food would put me in a better mood – it was her standard weapon when kids weren't feeling the best. She had these lovely loin lamb chops that she cooked on the stove and she put Spice Islands Char Grill Seasoning on them.  The seasoning is long gone, but the memory is clear as a bell.  These lamb chops remind me very much of hers.
Why Sous Vide is great for Lamb Chops
The great thing about sous vide is that while the food is in an air-tight bag, it's taking on the flavor of whatever is in the bag.  Sometimes, I put the marinade in the bag with the meat, vacuum seal it, then freeze it.  You can use this method really for any meat that you want to marinade, beef and chicken are great.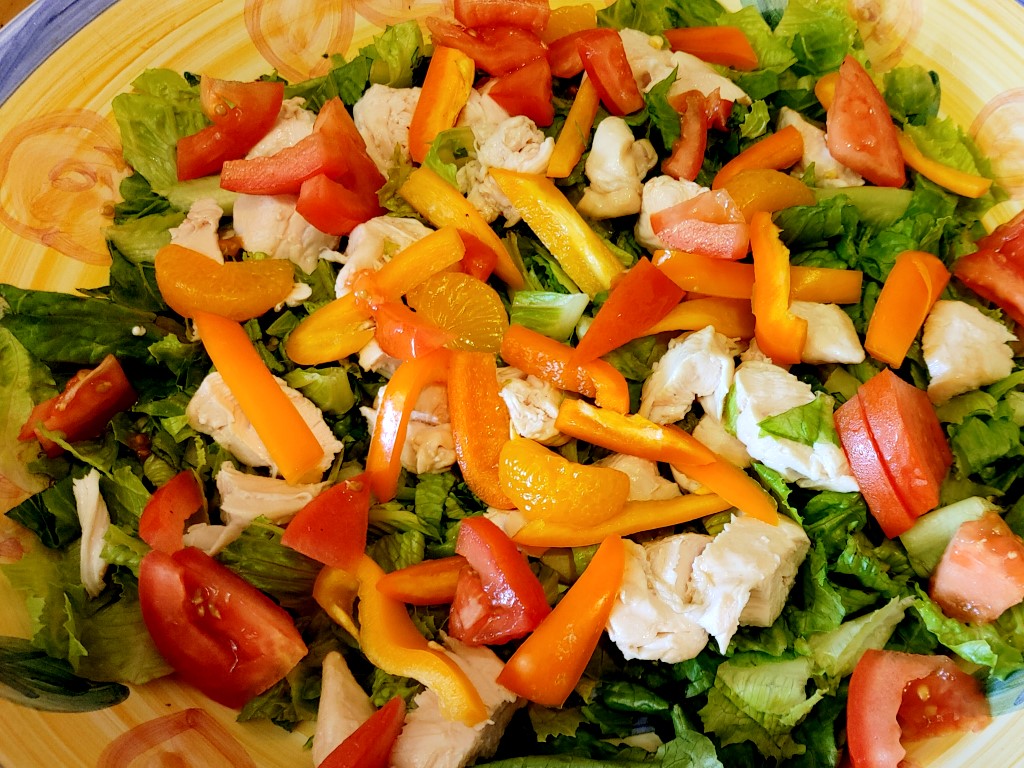 Sous Vide Asian Marinated Chicken Salad
For a wonderful salad, let the chicken seep in a lovely Asian marinade while it gets cooked perfectly to be shredded for this whole meal salad.
The marinade for these lamb chops couldn't be simpler. It's basically onion, lemon, and black pepper with some of the wonderful Penzey's Turkish seasoning. If you are using frozen marinated chops, they only take an extra half an hour. Lamb cooks relatively quickly, so this recipe is great if you want to come home, put the chops for sous vide, have an hour to rest, and dinner is done. You can't get much simpler than this.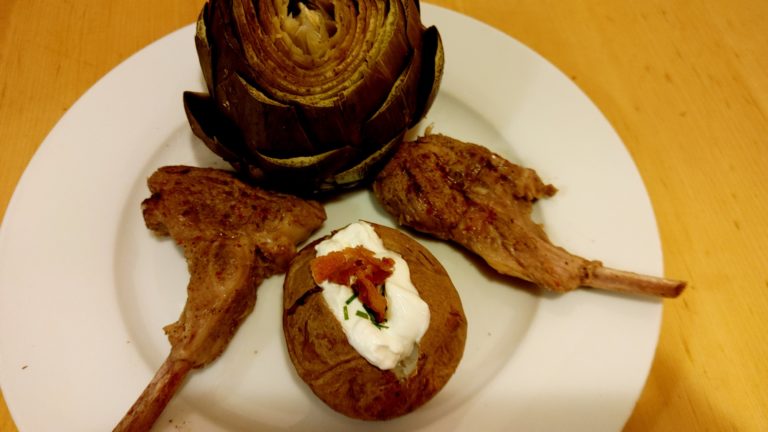 Servings (slide to adjust):
Calories per serving:
193
kcal
Ingredients necessary for the recipe step are in italic.
Notes
The Aleppo pepper is not very spicy, but if you do not like spice at all, just omit it.
Nutrition
Calories:
193
kcal
Carbohydrates:
7
g
Protein:
25
g
Fat:
7
g
Saturated Fat:
3
g
Polyunsaturated Fat:
0
g
Monounsaturated Fat:
3
g
Cholesterol:
73
mg
Sodium:
87
mg
Potassium:
481
mg
Fiber:
1
g
Sugar:
3
g