These make a great side for breakfast, lunch, or dinner.
Baked Potato Patties
Baked Potato Patties are a take on hashbrowns, but with more flavor, and a little easier to make. Almost everything is done in the air fryer so you don't even have to get your kitchen hot.
There are a couple of ways of making these delicious potatoes.  You can pan fry them or you can brown them in an air fryer.  It's up to you.  They are delicious any way to make them.
The thing that's always bothered me about hash browns is even though they are nice and crisp, the inside often doesn't have very much flavor or isn't even cooked through well enough.  Yuk! These babies are made from potatoes that were baked so they are fully cooked inside.  More flavor is added with grated onions.
What Do I Need to Make Baked Potato Patties?
You say you don't want to stand there and grate potatoes with your grater because the food processor will just make mush out of them.  That's one of the reasons I absolutely love my Braun Food Processor.  Since it has variable speeds, it can grate delicate baked potatoes on 1 or power through to make pureed onion on 9 – it goes up to 15, and I've never had to go that high. I use baked potatoes when I make Potatoes Romanoff and they always turn out great.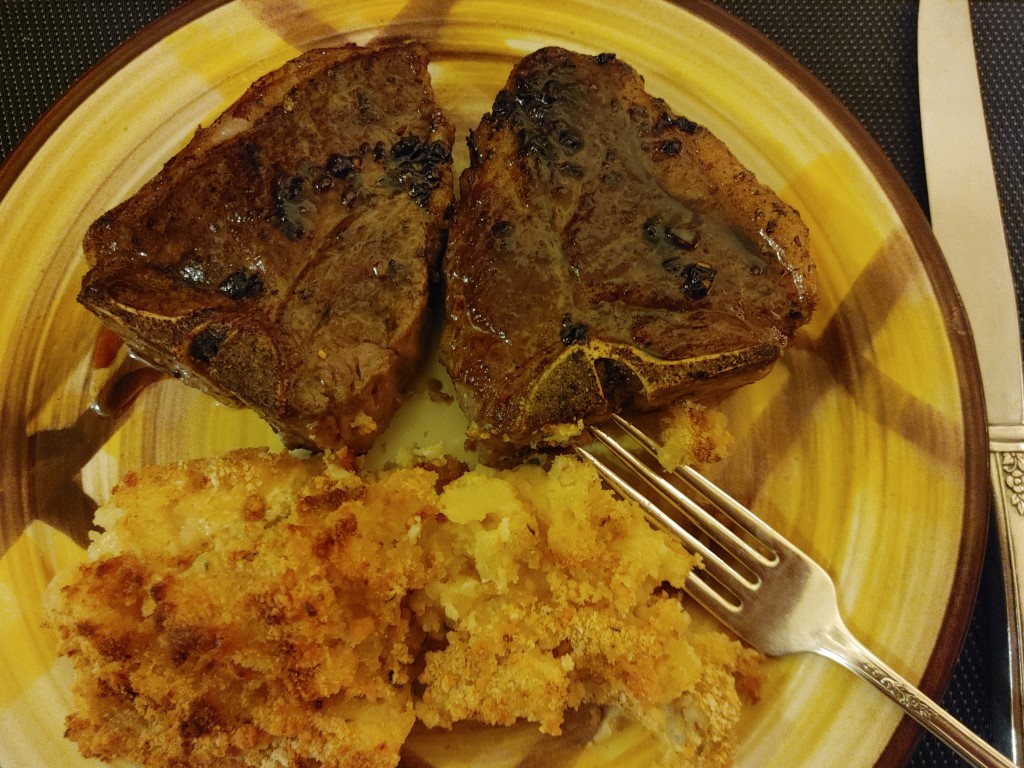 Potatoes Romanoff in a Braun Food Processor
Potatoes Romanoff is easy to make using the Braun food processor. Have these steakhouse potatoes with your favorite protein or just by themselves

Please use russet potatoes when you make this. They have a structure that makes them nice and fluffy.   You can bake them in a conventional oven, a microwave, or my preferred method, the air fryer. If you want to handle them right away, you can put them in the freezer for about 20 minutes and they will be cool enough to touch.  Don't try to peel or grate them when they are piping hot.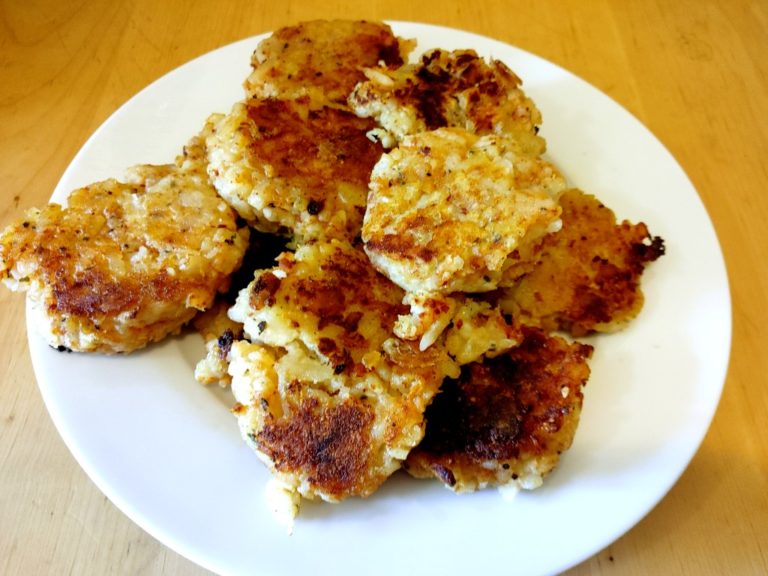 Servings (slide to adjust):
Calories per serving:
189
kcal
If you purchase any of the products through these affiliate links, I get a few pennies that help keep The Good Plate open. I use these products myself and want you to be able to easily find them.
Ingredients
Ingredients necessary for the recipe step are in italic.
Instructions
Bake the potatoes until they give when lightly squeezed. Set them aside until they are cool to the touch.

Remove the skins from the potatoes and grate them.

Take the onion and puree it.

Mix the onion, cheese, shallots, Justice, Fine Herbs, and salt together.

Add the grated potatoes and toss them together lightly. Use your hands to form patties.
To Pan Fry
To Air Fry
Put parchment paper on the basket or shelf or your air fryer. Brush some melted ghee on the patties and put them in the fryer in a single layer. Cook them at 400 for about 5 minutes, turning midway through.
Nutrition
Calories:
189
kcal
Carbohydrates:
37
g
Protein:
6
g
Fat:
2
g
Saturated Fat:
1
g
Polyunsaturated Fat:
0
g
Monounsaturated Fat:
1
g
Cholesterol:
5
mg
Sodium:
277
mg
Potassium:
834
mg
Fiber:
4
g
Sugar:
2
g