These salmon burgers are just delicious and cooked in the air fryer.
Salmon Steak Burgers Broiled in the Air Fryer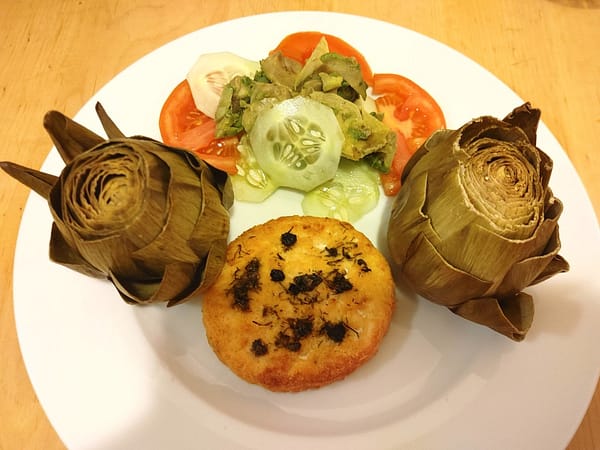 These salmon steak burgers are certainly not boring tasting, nor fishy tasting. They flake very nicely and because they are cooked in the air fryer, fat-free except for the naturally occurring good-for-you fat.

I have to say I was surprised at how delicious these were. Salmon is part of the Mediterranean diet. I love that kind of food, so I thought I would try it. Using the air fryer kept the burgers moist and flaky with a satisfying broiled flavor.
Dill for Salmon Steak Burgers
The folks at Litehouse make the best freeze-dried herbs. I like fresh dill and I like freeze-dried dill, but I can't stand dried dill. Freeze-drying retains the flavor, color, texture, and nutritional value. Sadly, unlike Penzey's they don't sell to the public. You can sometimes find Lite House in your grocer's produce department, but you are more likely to find it on Amazon.
Lemon for Salmon Steak Burgers
I've talked about this product several times, and I have to say it again.  Sometimes, you don't want regular lemon juice because it's a liquid.  True Lemon crystallized lemon has all that bright lemon flavor because it is made from lemon.  There are no preservatives or other ingredients.  It's wonderful in your glass of water or added to other foods.  Since it's a powder, it doesn't dilute or change the viscosity of what you are putting it in.  You may be asking, "If I'm using freeze-dried dill, doesn't that need moisture?  Why not use lemon juice?" Well, the reason is that the salmon has enough moisture on its own and real lemon juice would be too moist.
Parchment for the Air Fryer
For this fish, you should use parchment paper to keep the fish from sticking to the rack. Yes, you can buy parchment paper with holes already in it for your air fryer.  But why?  Why pay more for holes when all you need is a toothpick.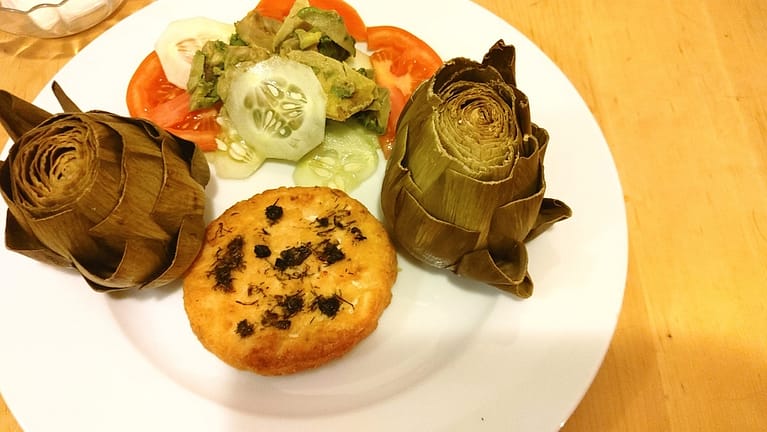 Servings (slide to adjust):
Calories per serving:
147
kcal
Ingredients
4

Salmon patties

,

thawed

1

teaspoon

Freeze-dried dill

1

tablespoon

capers

¼

teaspoon

salt

¼

teaspoon

Black pepper
Ingredients necessary for the recipe step are in italic.
Instructions
Mix the seasonings together in a small bowl. Line a rack for the air fryer with parchment paper. If the paper doesn't already have holes, use a toothpick to make some holes.

Put the patties on a rack of the air fryer. Put the seasonings on the patties, pressing in with your hand.

Cook them at 380 F / 193.3 C for about 10 minutes or until they read 145 F / 62.8 C on an instant-read thermometer.
Nutrition
Calories:
147
kcal
Carbohydrates:
0
g
Protein:
16
g
Fat:
9
g
Saturated Fat:
2
g
Polyunsaturated Fat:
3
g
Monounsaturated Fat:
3
g
Cholesterol:
47
mg
Sodium:
258
mg
Potassium:
292
mg
Fiber:
0
g
Sugar:
0
g