These make a great appetizer any time. Don't wait for a pirate party!
Caribbean Meat Balls
Pirate Party – It's a Pirate Party! This is a fun menu to make for your own pirate party, whether for kids, or adults who are celebrating International Talk like a Pirate Day. Of course, you can use these recipes at any time of the year.
Pirate Party Menu and Recipes
When my son turned 8 years old in 2011, he decided he wanted a pirate themed party. I did some research and we had a party to remember. Now, most of these dishes are used for Talk Like a Pirate Day. Why not make a celebration and celebrate and odd holiday? It's fun for everyone. Please understand I am not condoning real piracy, in the past, present or future, just the Pirates of the Caribean!
Did you know that Dread Pirate Roberts from The Princess Bride was based on the real pirate, Bartholomew Roberts?
From Wikipedia: "Bartholomew Roberts (17 May 1682 – 10 February 1722), born John Roberts, was a Welsh pirate and the most successful pirate of the Golden Age of Piracy (measured by vessels captured),[1] taking over 400 prizes in his career.[2] Roberts raided ships off the Americas and the West African coast between 1719 and 1722; he is also noted for creating his own Pirate Code, and adopting an early variant of the Skull and Crossbones flag.
Roberts' infamy and success saw him become known as The Great Pyrate[3] and eventually as Black Bart (Welsh: Barti Ddu),[4] and made him a popular subject for writers of both fiction and non-fiction. To this day, Roberts continues to feature in novels, films, and video games, as well as inspire fictional characters (such as the Dread Pirate Roberts)."
bilge rat – an insult referring to a rat that lives in the worst place on the ship – the bilge.
landlubber – a person unfamiliar with the sea or sailing.
avast – stop; cease and pay attention.
shiver me timbers – expresses shock, surprise or annoyance.
ahoy – hello.
aye – yes.
Ye Ol' Dead Man's Fingers
These Dead Men's Fingers are a hit every time I make them. Sometimes, if I'm not careful, I don't even get one because they get gobbled up so quickly.

Bacon-Wrapped Hotdogs – Dead Men's Fingers
Bacon-wrapped brown sugar hotdogs, or Dead Men's Fingers, are the easiest appetizer you will ever make for the crock pot
Y'ar! Me Pirate Balls Have the Blood Sauce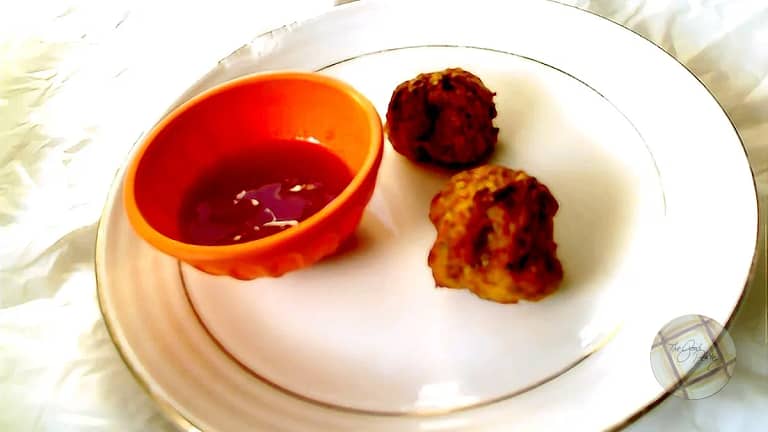 Servings (slide to adjust):
servings
Calories per serving:
289
kcal
Ingredients
Balls
Sauce
1

jar

pineapple preserves

½

cup

ketchup

1

tablespoon

cider vinegar

½

cup

mango

,

juice
Ingredients necessary for the recipe step are in italic.
Instructions
Meat Balls
1 lb ground pork,

1/2 teaspoon garlic powder,

1 tablespoon parsley flakes,

1 tablespoon cilantro,

1 tablespoon red onions,

1/2 teaspoon Chipotle powder,

1/2 teaspoon nutmeg,

1 teaspoon cinnamon,

1/2 cup breadcrumbs,

1 egg,

1/4 cup ketchup

Mix everything together. You may have to add more ketchup if it is too dry and will not easily form a ball.

Have ready a sheet pan lined with parchment paper. Preheat the oven to

300

°F

. Have ready an instant-read thermometer. Also, have ready a small frying pan and a little oil.

Heat the pan and put in a little oil. Put a small amount, about a half a teaspoon of the mixture into the pan and cook it. Taste it and see if you need to adjust the seasonings. When you are satisfied with the taste, continue.

Using a small ice cream scoop, scoop out some of the mixture and form it into a ball. Put the ball on the prepared sheet pan. Continue doing this until all the mixture has been made into balls.

Put the balls into the oven and cook until they have reached an internal temperature of 145. They should be slightly brown.

Let them cool and store until ready to use, either in the refrigerator or the freezer.
Sauce
1 jar pineapple preserves,

1/2 cup ketchup,

1 tablespoon cider vinegar,

1/2 cup mango

Combine all the ingredients together in a sauce pan. Bring to a simmer, stirring constantly and simmer until the sauce thickens.

Add the meatballs and gently stir and let them heat up.

Keep them in a warming tray or chafing dish for serving.
Notes
Variations
If you have allspice, you can add about a teaspoon of that as well. Ketchup's main flavoring is allspice, which is also the main flavoring for jerk seasoning as well.
Nutrition
Calories:
289
kcal
Carbohydrates:
18
g
Protein:
16
g
Fat:
17
g
Saturated Fat:
6
g
Polyunsaturated Fat:
2
g
Monounsaturated Fat:
8
g
Trans Fat:
0.003
g
Cholesterol:
82
mg
Sodium:
396
mg
Potassium:
374
mg
Fiber:
1
g
Sugar:
9
g
Vitamin A:
409
IU
Vitamin C:
7
mg
Calcium:
46
mg
Iron:
2
mg
Y'ar! Pass me Some Grog!
Pirates were famous for having their grog. If you are going to have an adult party, you can add rum to this punch.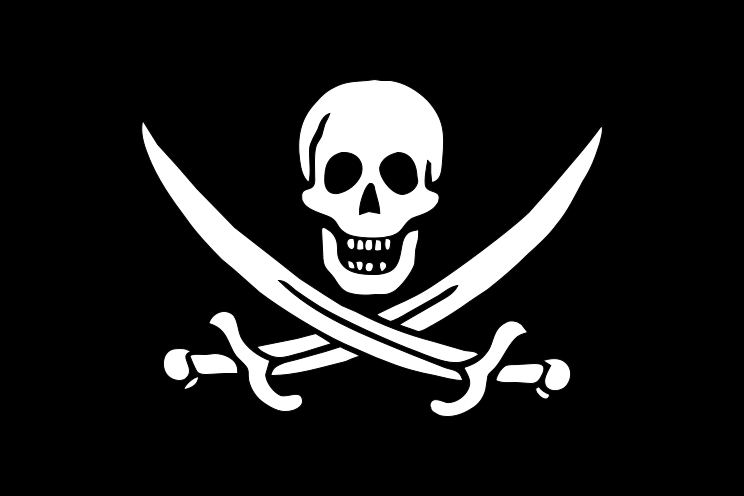 Servings (slide to adjust):
servings
Calories per serving:
21
kcal
Ingredients
1

can

frozen fruit punch

1

liter

club soda

1

teaspoon

rum flavoring

2

drop

red food coloring

ice
Ingredients necessary for the recipe step are in italic.
Instructions
In a large pitcher, combine all the ingredients and stir well. Serve immediately.
Notes
You can make this ahead and refrigerate it, but omit the ice. Add the ice at serving time, or in an ice bucket.
For an adult treat, add a cup of good rum to the mixture.
Nutrition
Serving:
1
cup
Calories:
21
kcal
Carbohydrates:
5
g
Sodium:
42
mg
Potassium:
14
mg
Sugar:
5
g
More Pirate Themed Food