Lentil soup with cilantro is a meatless, healthy, and hearty soup great for a cold day. Easy to prepare, it's also cost-effective.
Lentil Soup with Cilantro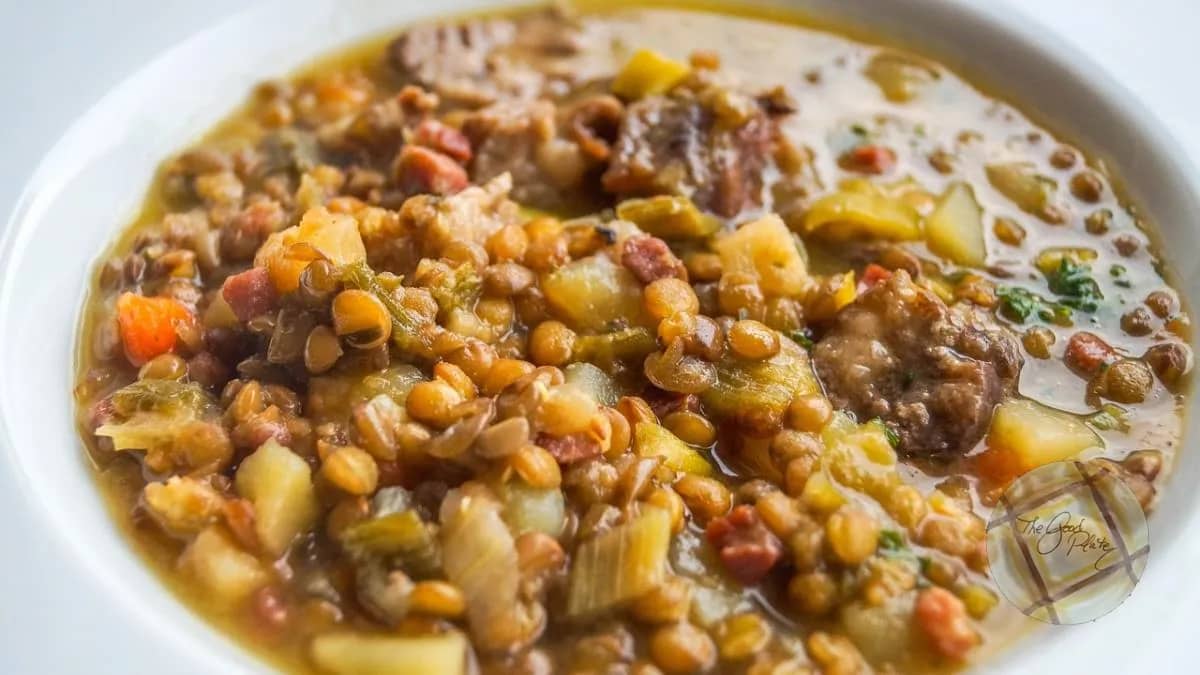 Types of Lentils
Lentils are in the bean family, so they pack a lot of protein, and since they are dried like beans, they need to be cooked to make them soft again. The thickness of their skin and their shape affect the cooking time.
Green and brown lentils are both thin-skinned and flat. They take the least amount of cooking time and easily break apart. This makes them perfect for soups that need thickening.
Red lentils are a little hardier than their green cousins so they take a little longer to cook. If you want to have broth and lentils, these are the ones to use. Otherwise, just cook them a little longer and they will also fall apart for a nice thick Red Lentil soup.
Then there are black beluga lentils. They have a distinctly, rich flavor all their own. They are round with thick skin. They take longer to cook, but are perfect for salads as they do not lose their shape. They also do well in chili.
The world of lentils is very interesting. Did you know that the oldest known carbonized remains of lentils from Greece's Franchthi Cave are dated to 11,000 BC?
Lentil Soup with Cilantro for Lenten Soup Supper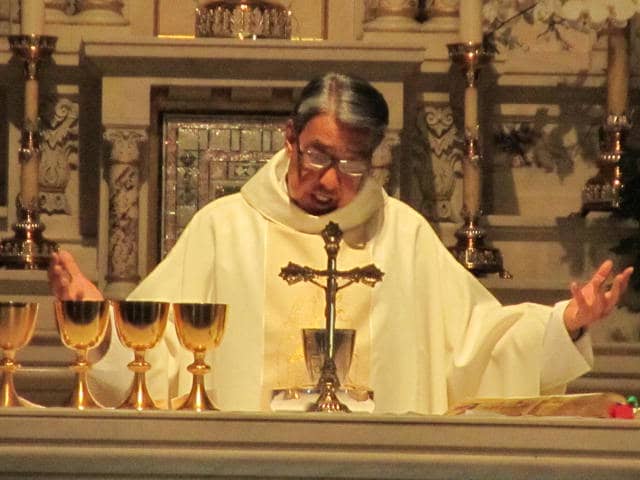 We have Lenten Soup Supper at our church during Lent. One of my favorite restaurants in Glendale, Elena's Greek and Armenian Restaurant, makes the best lentil soup. So, I went to my local Armenian store and looked for lentils and a recipe.
As mentioned above, there are several types of lentils. When I went to my local store, there were two kinds, red and yellow/brown available, so I asked the proprietor what she used, and asked her how she made her lentil soup. I was surprised when she said to add cilantro, but happy because I really like that herb.
So, without further ado, is the recipe. I served it the garlic bread and it was a hit.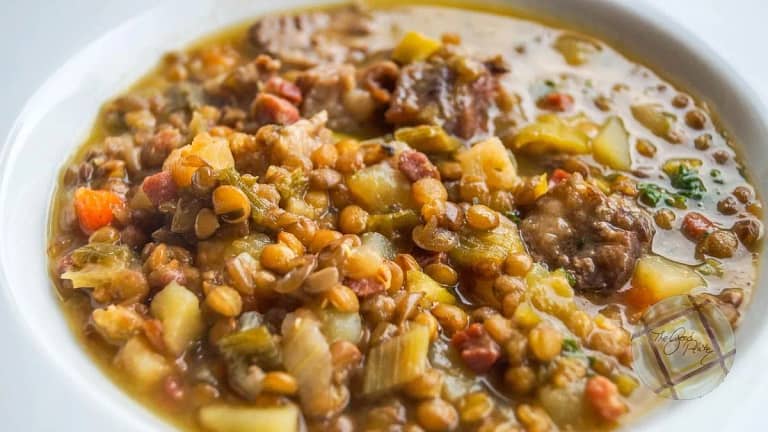 Servings (slide to adjust):
Calories per serving:
507
kcal
Equipment
If you purchase any of the products through these affiliate links, I get a few pennies that help keep The Good Plate open. I use these products myself and want you to be able to easily find them.
Ingredients
2

teaspoons

vegetable base

3

cup

water

,

boiling

1

tablespoon

Olive oil

1

Onion

,

chopped

1

Carrot

,

chopped

1

Red pepper

,

chopped

2

tablespoons

Cilantro

,

chopped

8

ounces

green lentils

,

1/2 16 oz bag

2

Small potatoes

,

chopped

4

Small tomatoes

,

cut in quarters

1

teaspoon

Ketchup

½

cup

Sour cream

,

optional for serving
Ingredients necessary for the recipe step are in italic.
Instructions
2 teaspoons vegetable base,

3 cup water

Make vegetable stock by mixing the vegetable base with boiling water. Set it aside.

Heat the olive oil in a dutch oven or other large pot.

1 Onion,

1 Carrot,

1 Red pepper

Add the onion, carrot, and red pepper.

Saute until the onion is translucent, then add the cilantro.

Pick through the lentils, being careful to remove any sticks or stones.

Add the lentils to the pot and stir them.

Add the vegetable stock you made earlier.

Let simmer the soup until the lentils are al dente about 30 minutes, then add the potatoes.

4 Small tomatoes,

1 teaspoon Ketchup

Simmer until the potatoes are fork-tender, then add the tomatoes and ketchup.

Simmer until the potatoes and carrots are completely soft, about another 15 minutes.

Serve in nice bowls with a dollop of sour cream.
Notes
For vegans, omit sour cream.
If you are watching your weight or sugar, you can omit the ketchup.
Nutrition
Serving:
539
g
Calories:
507
kcal
Carbohydrates:
77
g
Protein:
30
g
Fat:
11
g
Saturated Fat:
4
g
Polyunsaturated Fat:
1
g
Monounsaturated Fat:
4
g
Cholesterol:
13
mg
Sodium:
82
mg
Potassium:
1496
mg
Sugar:
12
g