La Brea Tar Pit Wings make perfect finger food. They are easy to prepare. You will want to make them often.
La Brea Tar Pit Wings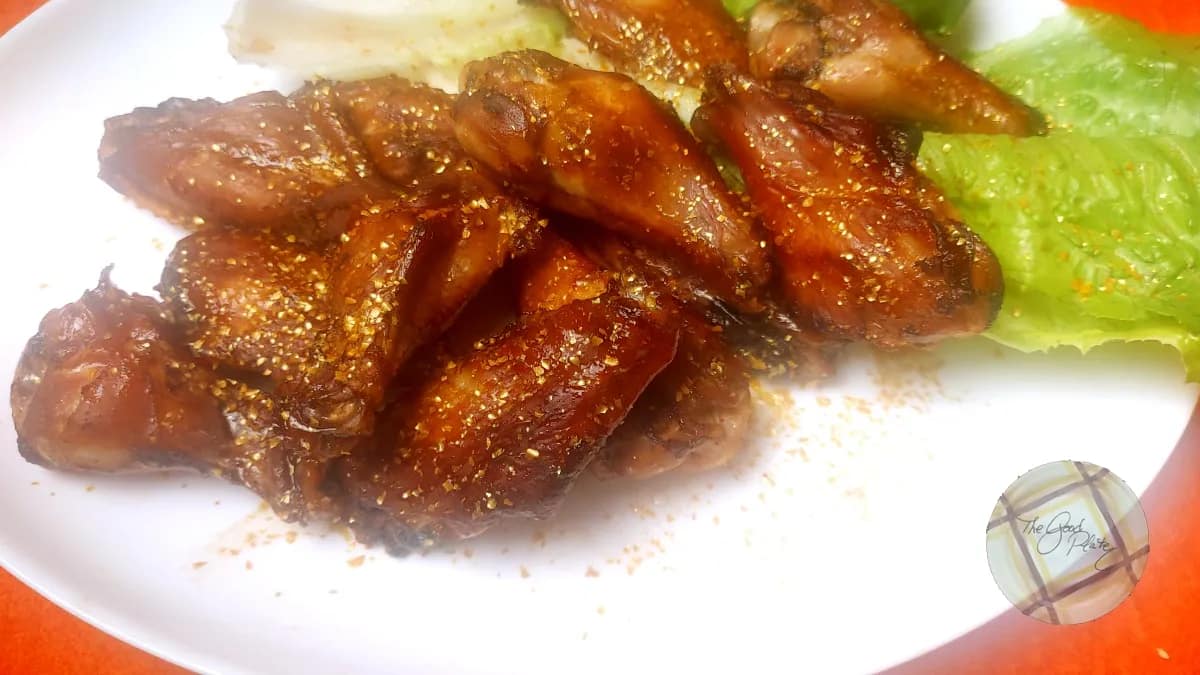 La Brea Tar Pit Wings make perfect finger food. They are easy to prepare. You will want to make them often.
I have lived in Los Angeles most of my life. When you grow up in LA, invariably, you get to go on a field trip to the La Brea Tar Pits. I went when I was a little girl and took my son, too. I enjoyed it both times. It's a very interesting place, and there is always more to see. For example, the Page Museum, part of the park, has skeletons of creatures who unwittingly died in the tar. So you owe yourself a trip to the museum to see the Sabertooth Tiger, the Mastadon, the Dire Wolf, and so many more.
"La Brea Tar Pits is an active paleontological research site in urban Los Angeles. Hancock Park was formed around a group of tar pits where natural asphalt (also called asphaltum, bitumen, pitch, or tar; brea in Spanish) has seeped up from the ground for tens of thousands of years. Over many centuries, the tar preserved the bones of trapped animals. The George C. Page Museum is dedicated to researching the tar pits and displaying specimens from the animals that died there. La Brea Tar Pits is a registered National Natural Landmark." ~ Wikipedia
How Did La Brea Tar Pits Wings get their name?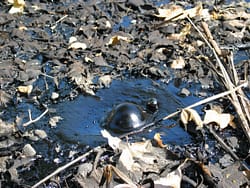 Anyone who has ever visited the La Brea Tar Pits will understand how these wings got their name. According to The Washington Post, the original recipe comes Metta Miller, from Boston.
Long cooking makes these wings dark and sticky, just like the tar at the pits. But, you will have a great time eating these dark, sticky wings and licking your fingers as you do.
You could even use turkey wings for this – extra large wings are even better.
How to Cook the Wings
The best way to cook these wings is using a foil roasting pan. Even if you line your sheet pan with foil, the liquid will get underneath and will become a burned, sticky mess. Don't do it! I learned the hard way -use foil! You will find these wings are very similar to my Chinese New Year Wings, only a lot easier.
Serving the Wings
These wings are very tasty. It's recommended to serve about a half pound per person, but understand your guests will probably want more. Make extra wings and save the leftovers. Be sure and offer a bowl for bones and plenty of napkins. If you want to be fancy, you can offer bowls for lemon water to wash fingers.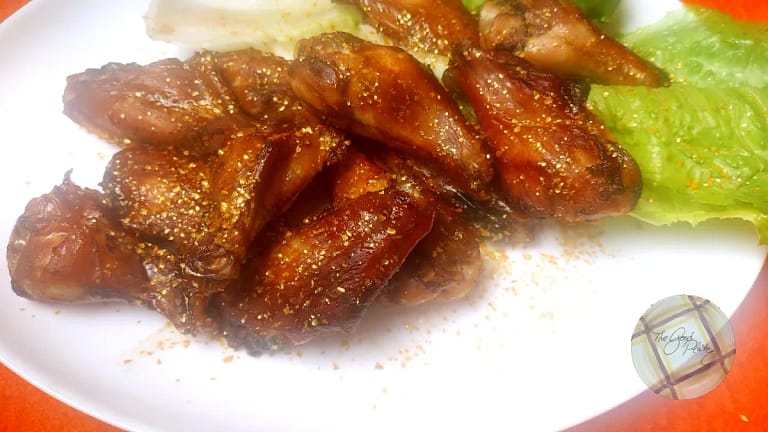 Servings (slide to adjust):
Calories per serving:
465
kcal
Ingredients
2

pounds

Chicken wings

,

split at joint and wing tips removed (save for soup)

½

cup

soy sauce

¼

cup

dry red wine

¼

cup

Sugar

1

teaspoon

ground ginger
Ingredients necessary for the recipe step are in italic.
Instructions
1/2 cup soy sauce,

1/4 cup dry red wine,

1/4 cup Sugar,

1 teaspoon ground ginger

Mix the soy sauce, wine, sugar and ginger in a bowl.

Arrange the wings in a foil roasting pan in one layer. Pour the sauce over the wings and put the wings in the oven.

Set the oven to

400

°F

and cook the wings for 30 minutes. Turn the wings and cook them for another hour. Poke the largest one with an instant-read thermometer. They are done at

165

°F

.
Nutrition
Serving:
290
g
Calories:
465
kcal
Carbohydrates:
15
g
Protein:
66
g
Fat:
13
g
Saturated Fat:
3
g
Polyunsaturated Fat:
3
g
Monounsaturated Fat:
4
g
Cholesterol:
208
mg
Sodium:
2193
mg
Potassium:
550
mg
Fiber:
0
g
Sugar:
13
g