Golden Dragon Wings are actually chicken wings that have been perfectly seasoned and cooked in the air fryer
Golden Dragon Wings Air Fryer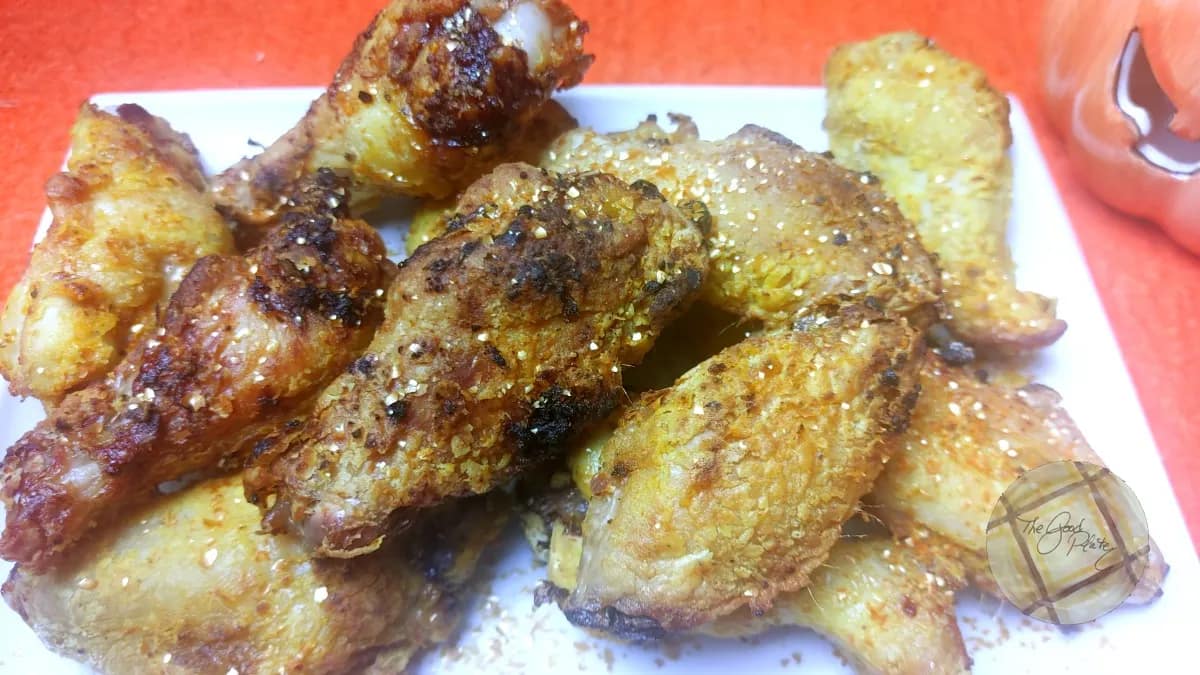 Golden Dragon Wings are actually chicken wings that have been perfectly seasoned and cooked in the air fryer. They make fine appetizers or a meal with a salad.
Dragons are Amazing
Ever since I was a little girl, I have loved dragons. My first science fiction book was the wonderful Dragonflight by Anne McCaffery. Those dragons were telepathic, could go back and forth in time and place, and were helping humans. If you haven't read the book, I highly recommend it.



"A dragon is a reptile-like legendary creature that appears in the folklore of many cultures worldwide. Beliefs about dragons vary considerably through regions, but dragons in western cultures since the High Middle Ages have often been depicted as winged, horned, four-legged, and capable of breathing fire. Dragons in eastern cultures are usually depicted as wingless, four-legged, serpentine creatures with above-average intelligence."

Wikipedia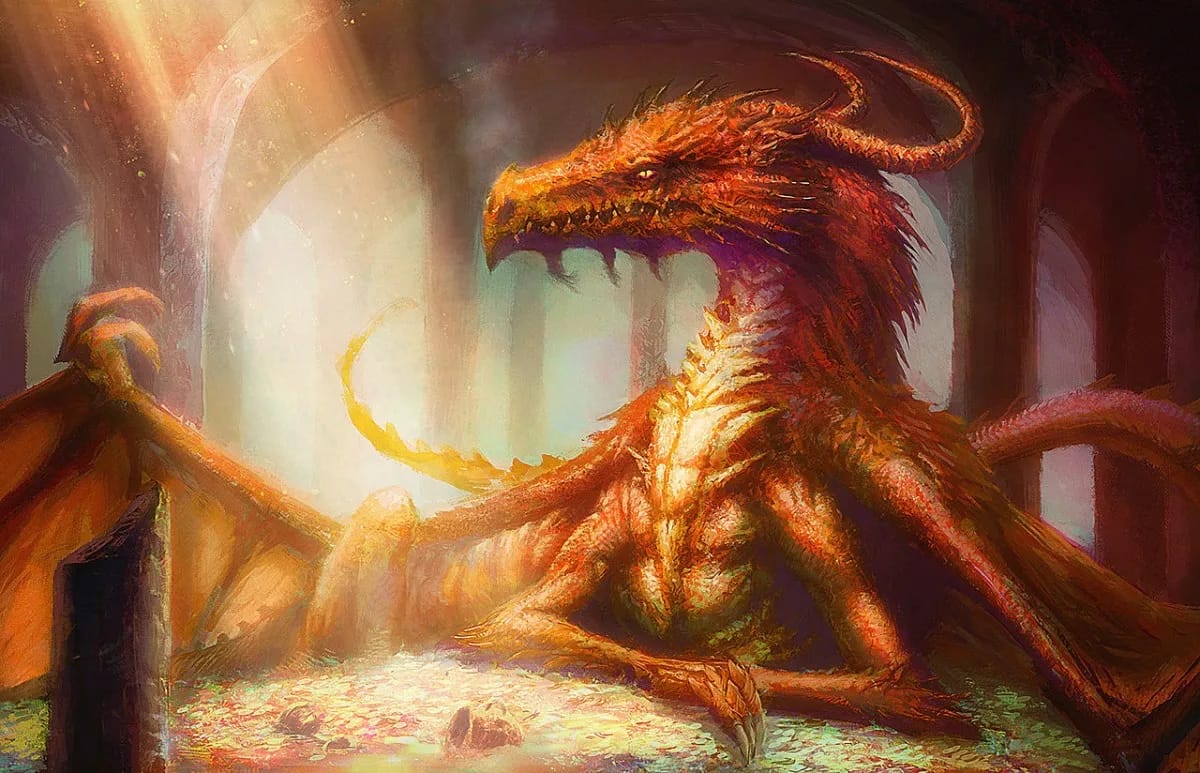 Why These Golden Dragon Wings Work
Are your eyes deceiving you or are those dragon wings sparkling? No, you don't need glasses. Those wings have edible gold on them and that is why they are called Golden dragon wings.
These chicken wings are good for you because they have turmeric which has many healing properties and gives the wings a golden color. Because they are air fried, they don't have a lot of fat. They are also special because they were made with marinated sun-dried tomato powder, a gift from a dear friend. You can substitute tomato powder.
Dragons breathe fire and the breading in these wings has one of my favorite spices, Peppered Habanero from Fresh Jax. You will find that spice in my Habanero Cheddar burgers as well. Spice is nice! You can add more spice if you want fire coming out of your mouth, but half a teaspoon is all I put in these.
When I made these for my celebration of the Autumn Equinox, I served them with La Brea Tar Pit wings. Both were eaten up in a flash! Both could be made using turkey wings. You wouldn't want to use real Dragon wings – they would be too big to fit in the air fryer!
The wings have a thin coating of breading made with cornstarch. Cornstarch is known for making the skin crisp, so combined with the air fryer, these wings come out nice and crisp. Cornstarch has almost no flavor of its own so the flavors in the breading shine through.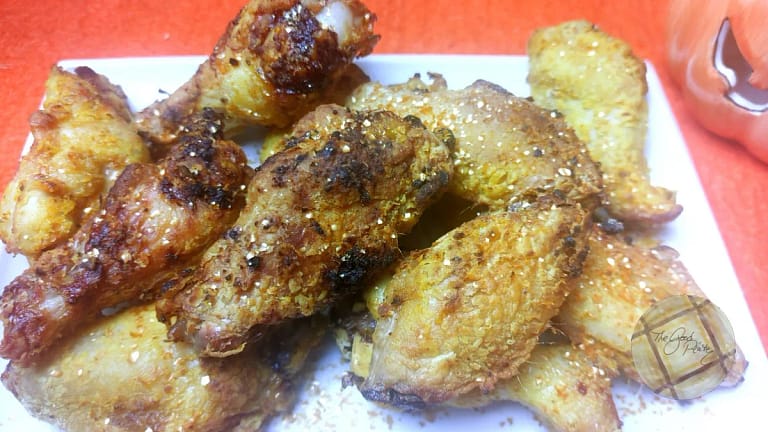 Servings (slide to adjust):
Calories per serving:
455
kcal
If you purchase any of the products through these affiliate links, I get a few pennies that help keep The Good Plate open. I use these products myself and want you to be able to easily find them.
Ingredients necessary for the recipe step are in italic.
Instructions
If the chicken wings have not already been separated, with a sharp knife, cut the wing tips off and separate the flat from the wing.

1/2 cup Cornstarch,

1 tablespoon Turmeric,

1 tablespoon Poultry Seasoning,

1/2 teaspoon Fresh Jax Peppered Habanero Spice,

2 tablespoon Tomato powder

In a breading tray, combine the cornstarch, turmeric, poultry seasoning, peppered habanero, and tomato powder. Use a fork or whisk to mix the ingredients thoroughly.

To ensure very crisp skin, let the wings rest in the refrigerator uncovered for 30 to 90 minutes before cooking.

Cook them in the air fryer at

400

°F

for 12 minutes or until they reach

165

°F

on an instant-read thermometer.
Nutrition
Serving:
250
g
Calories:
455
kcal
Carbohydrates:
17
g
Protein:
63
g
Fat:
13
g
Saturated Fat:
4
g
Polyunsaturated Fat:
3
g
Monounsaturated Fat:
4
g
Cholesterol:
199
mg
Sodium:
184
mg
Potassium:
519
mg
Fiber:
1
g
Sugar:
0
g