Recipe: Cheesy Potatoes
Cheesy Potatoes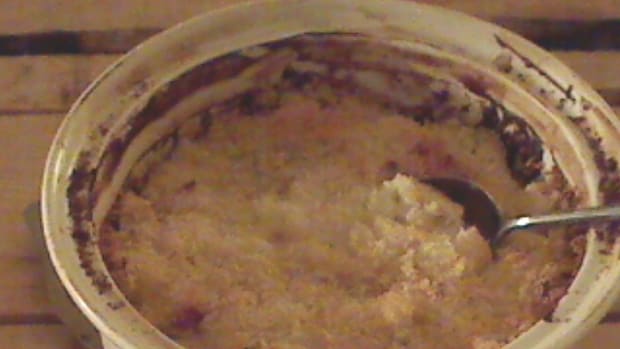 I have been making these Cheesy Potatoes for the holidays for quite a long time, and even made it for Ascencia when I was Guest Chef at Mother's Day. I have pictures of it, but not of its preparation. So, I am putting it in again, and it's changed just a little bit, for the better, of course.
I don't usually use canned soup, but this is the exception. The original recipe calls for Cream of Mushroom soup, but Cream of Potato soup is much better. The original recipe also calls for hashed brown potatoes, but, I think the Southern cut frozen potatoes are better as well.
This is a very simple dish to make, and I always get raves when I make it. It makes a lot, and can easily be doubled or even tripled if you have a lot of people to feed.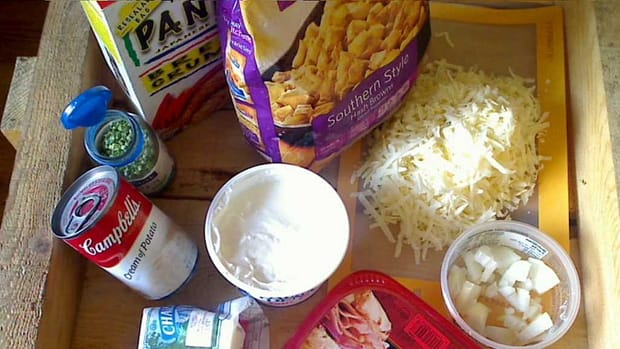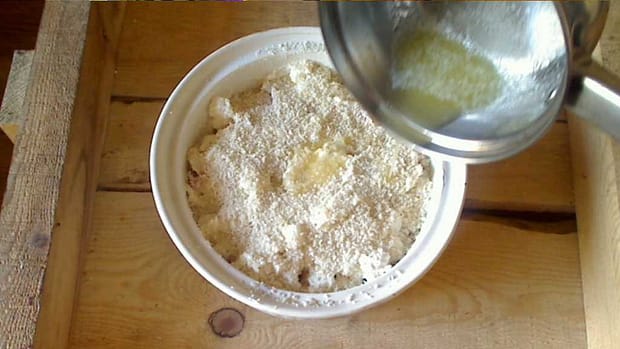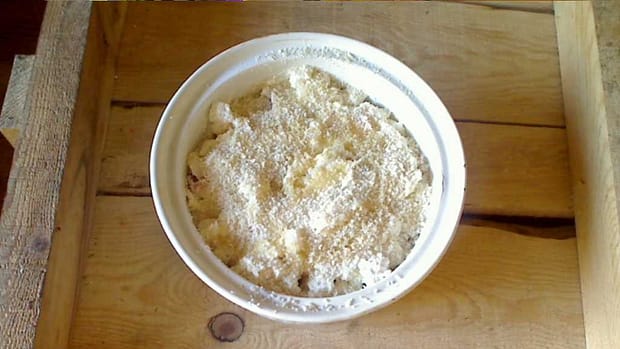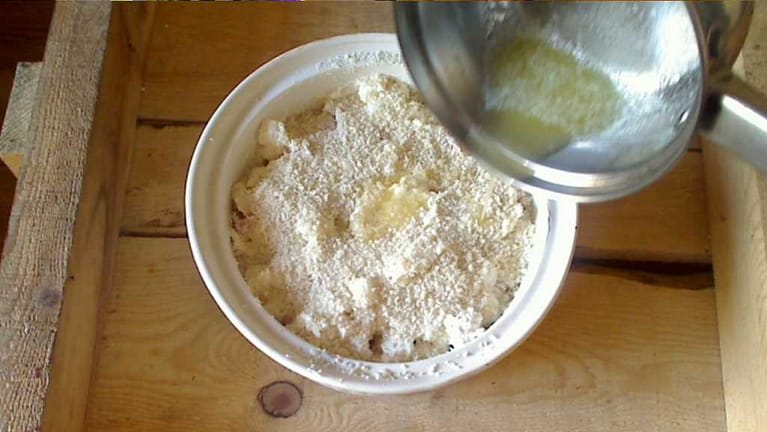 Servings (slide to adjust):
servings
If you purchase any of the products through these affiliate links, I get a few pennies that help keep The Good Plate open. I use these products myself and want you to be able to easily find them.
Ingredients
1

bag frozen Southern Cut hash brown potatoes

1

can Cream of Potato soup

1

cup

Real Sour Cream

4

slices

of ham

,

very thinly sliced

1

teaspoon

chives

½

onion

,

chopped

1 1./2

cups

grated white cheddar cheese

¼

cup

Panko breadcrumbs

2

tablespoons

butter

,

melted
Ingredients necessary for the recipe step are in italic.
Instructions
Have ready a large casserole dish, a large bowl, and a medium bowl.

Grease the casserole.

Put the bag of potatoes in the large bowl with the chopped onion and ham, and mix them together.

Put the sour cream, chives, and soup in the smaller bowl. Mix them thoroughly.

Put half of the potato mixture into the casserole dish. Put half of the sour cream mixture over it. Add half of the cheese. Mix all of this together well.

Now, put the rest of sour cream mixture into the large bowl with the remaining cheese, and mix that up as well.

Put this mixture on top of the mixture already in the casserole.

Top with the Panko breadcrumbs, and drizzle the butter over it.

Bake at 350 for about 30 minutes, or until the top is nicely tan. Remove from the oven, a let stand a few minutes before serving. It will be very hot.
Notes
Variations
You can omit the ham if you want to make this vegetarian. If you want to make it Southwest, add a can of diced jalapenos.