Turkey Thighs stuffed with smoked oyster cornbread dressing and roasted to perfection in an air fryer. Great for a small family Thanksgiving.
Air Fryer Turkey Thighs with Smoked Oyster Cornbread Stuffing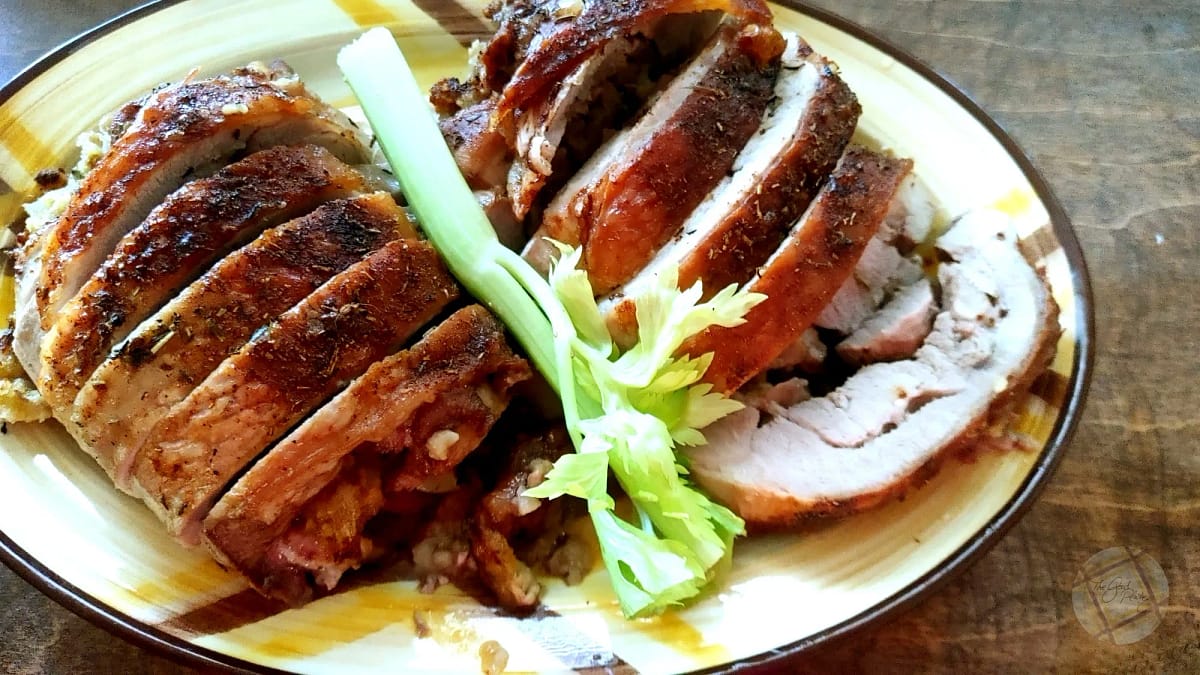 Turkey Thighs stuffed with smoked oyster cornbread dressing and roasted to perfection in an air fryer. They are great if you don't want a breast or a whole turkey.

When you don't want to serve a whole turkey, and you don't want or like the breast of turkey, these thighs are a perfect choice. They are flattened, stuffed with smoked oyster cornbread stuffing, and roasted in an air fryer.
Smoked Oyster Cornbread Stuffing
This recipe borrows a little bit from my traditional Oyster Cornbread Dressing that my grandmother used to make.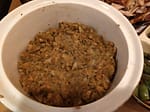 Oyster Cornbread Dressing - Thanksgiving Sides
This Oyster Cornbread Dressing recipe has been in my family for decades for a reason - it's just really good. Looking for umami? Look no further.
This time, it's a little fancier with smoked oysters. Since oysters are another seafood that should only be eaten in months with an R in them, you might now always be able to get fresh oysters. Well, the smoked, canned variety work just as nicely. Oysters don't give a fishy flavor to the dressing, just a little extra umami. I prefer Crown Prince Smoked Oysters, usually available at your local supermarket.
You might want to buy a few cans of these oysters to make Smoked Oyster Stew as a starter for your meal. Of course, you could snag a couple for your cook's treat, too.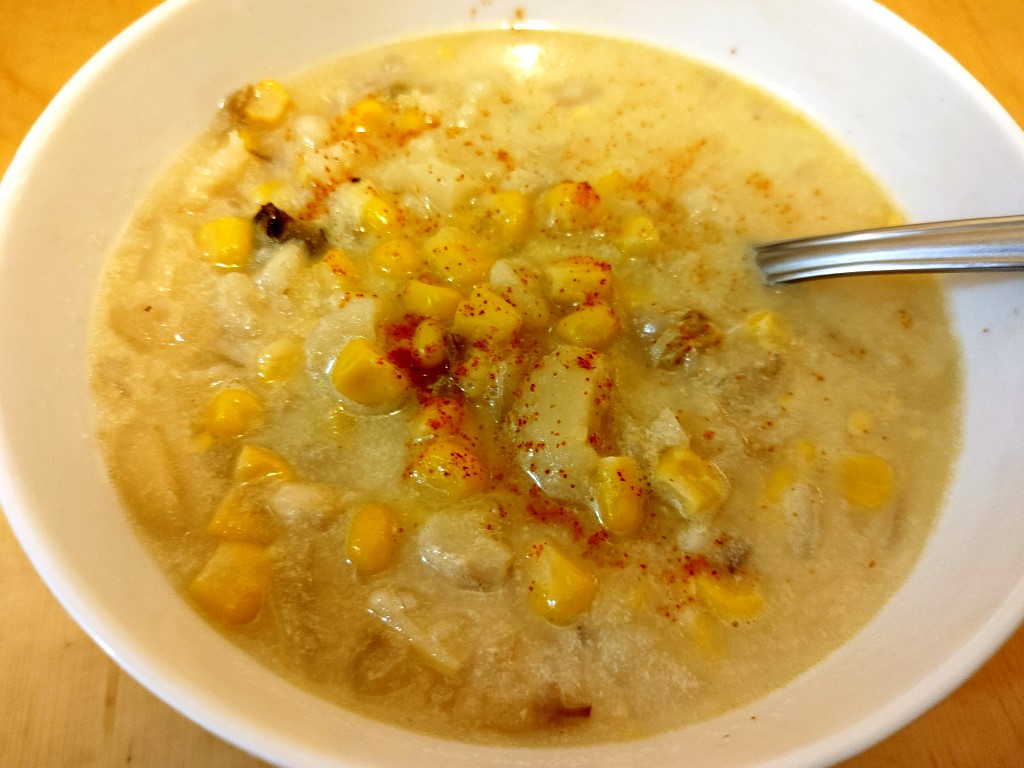 Smoked Oyster Stew - Treat Yourself
Smoked oyster stew is a real treat that's easy to make. Smokey oysters, corn, and potatoes in a creamy broth are great on a chilly day.
Prepping the Turkey Thighs
Turkey thighs have all kinds of nooks and crannies where the bone used to be. They are also pretty thick. The best way to ensure even cooking is to flatten it. I use a meat hammer, but you could use a heavy cast-iron skillet or any heavy pot if you don't have one. Please do not use a regular hammer because it is bound to make holes no matter how careful you are. Instead, put the turkey down on the counter, skin side down, then cover the flesh with plastic wrap and start pounding them until they are pretty much evenly high.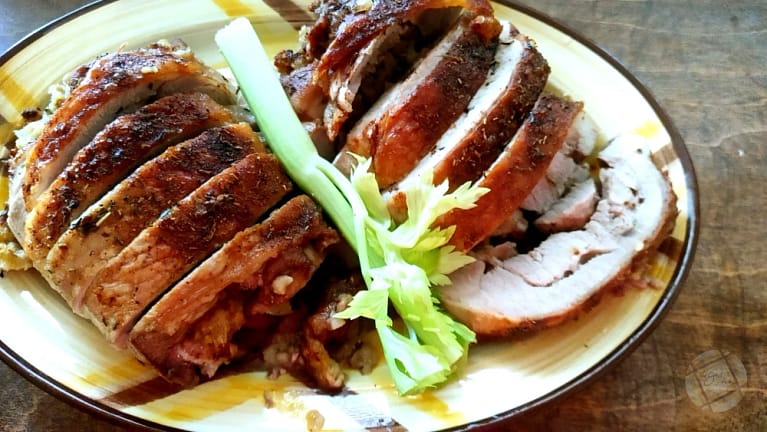 Servings (slide to adjust):
Calories per serving:
670
kcal
Ingredients
Ingredients necessary for the recipe step are in italic.
Instructions
Prepare the Thighs
Make the injection
Make the rub
Mix butter and poultry seasoning together set it aside.
Stuff the thighs
Lay the thigh skin-side down. Put about a quarter of a cup of stuffing in each thigh. Put the rest of the stuffing in a baking dish to cook separately. Pull the sides of the thighs up to cover the filling, then turn them over, skin-side up in the glass pan.

Fill the injection needle. Stab the thigh and inject the liquid. Do this repeatedly until you run out of injection.

Put them in the air fryer at 380°F / 193°C for 30 minutes or until they reach 160°F / 71°C degrees. Remove them from the air fryer and let them rest for 10 minutes before carving.

Enjoy!
Notes
You can use bone-in thighs as well.  You can use a sharp boning knife to cut around the bone and lift it out.  Save it to make broth!
Nutrition
Serving:
405
g
Calories:
670
kcal
Carbohydrates:
43
g
Protein:
24
g
Fat:
44
g
Saturated Fat:
24
g
Polyunsaturated Fat:
4
g
Monounsaturated Fat:
13
g
Cholesterol:
168
mg
Sodium:
1312
mg
Potassium:
571
mg
Fiber:
3
g
Sugar:
6
g