Teriyaki burgers are a little trip for your mouth to Asia. They're easy to prepare and you can jazz them up any way you want.
Teriyaki Burgers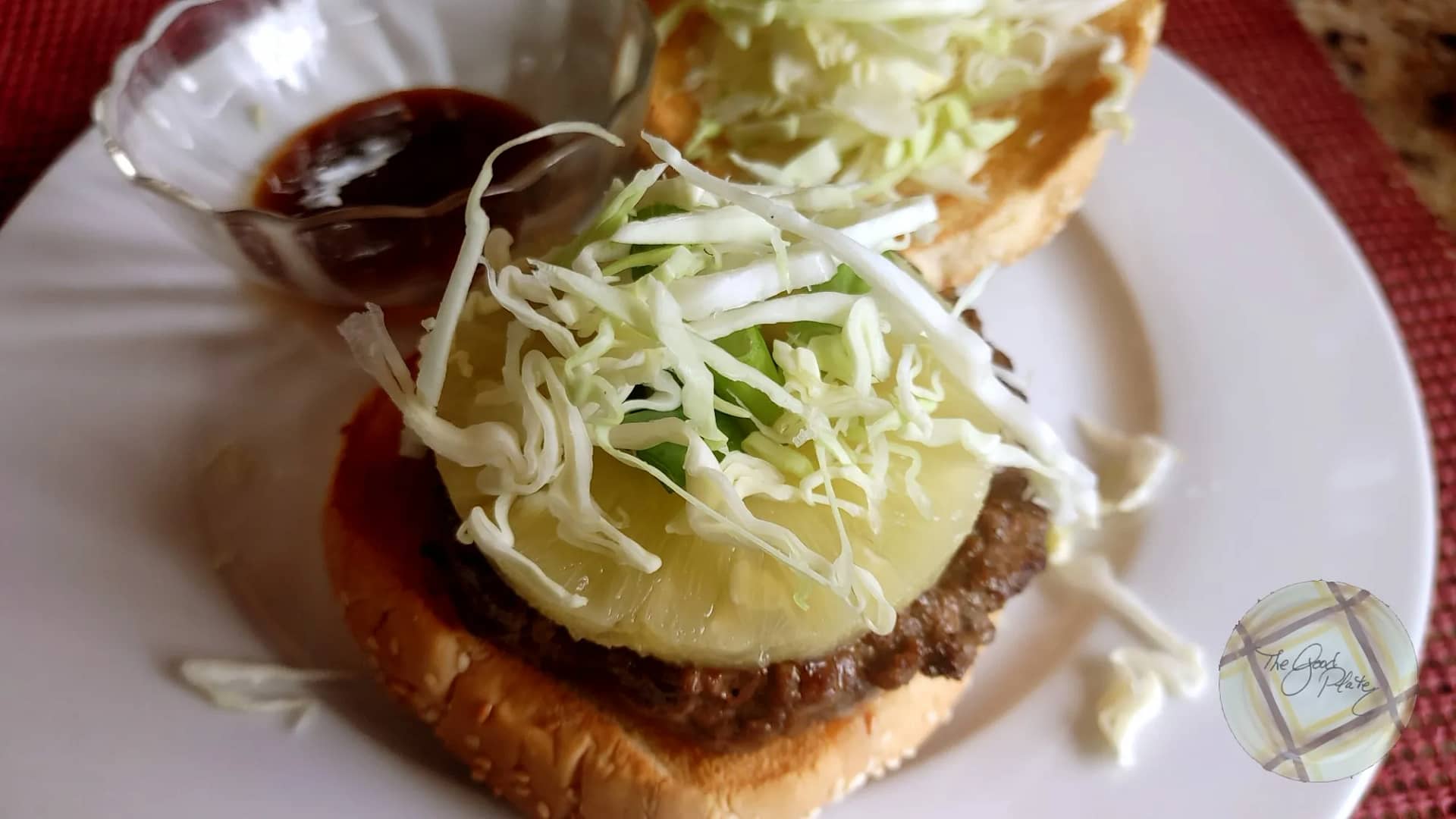 Teriyaki burgers are a little trip for your mouth to Asia. They're easy to prepare and you can jazz them up any way you want.
Many years ago, my good friend, Marilyn Freed, had a barbecue and had these interesting tasting burgers on the grill. When I asked her how she made them, she showed me a pack of seasoning from the Noh company. Ever since then, I have kept a package of Noh Teri Burger mix in my pantry.
But, you know, there are times when you're craving Teriyaki burgers and you've used the last pack of Noh, so you have to do what you have to do. You could use a bottle of Teriyaki sauce but you can also easily create your own Teriyaki sauce. If you create your own sauce, you can control what goes in it, and that's always a good thing. More than likely, you have the ingredients for the sauce already in your pantry. I included the sauce in the recipe below.
Usually, I put green onions in my Teriyaki burgers, but if you don't have them, you can use dehydrated onions instead. You will still get great flavor, but without little bits of green onion sticking to your grill.
These burgers are part of my series on Pub Burgers. You could include them in a barbecue with some of the other burgers, the Habenero Cheddar Burgers, Mediterranean Burgers, or the Gorgonzola Burgers. Use a cast-iron grill/griddle or put them on a Weber or other outdoor barbecue. Regardless, please enjoy them.
What to Serve with Teriyaki Burgers
These burgers would be great with Asian Noodles with Brocolli, Asian Cucumber Salad, and fruit. Start off with Mai Tais and serve the burger with stout or ale which will stand up to the flavors.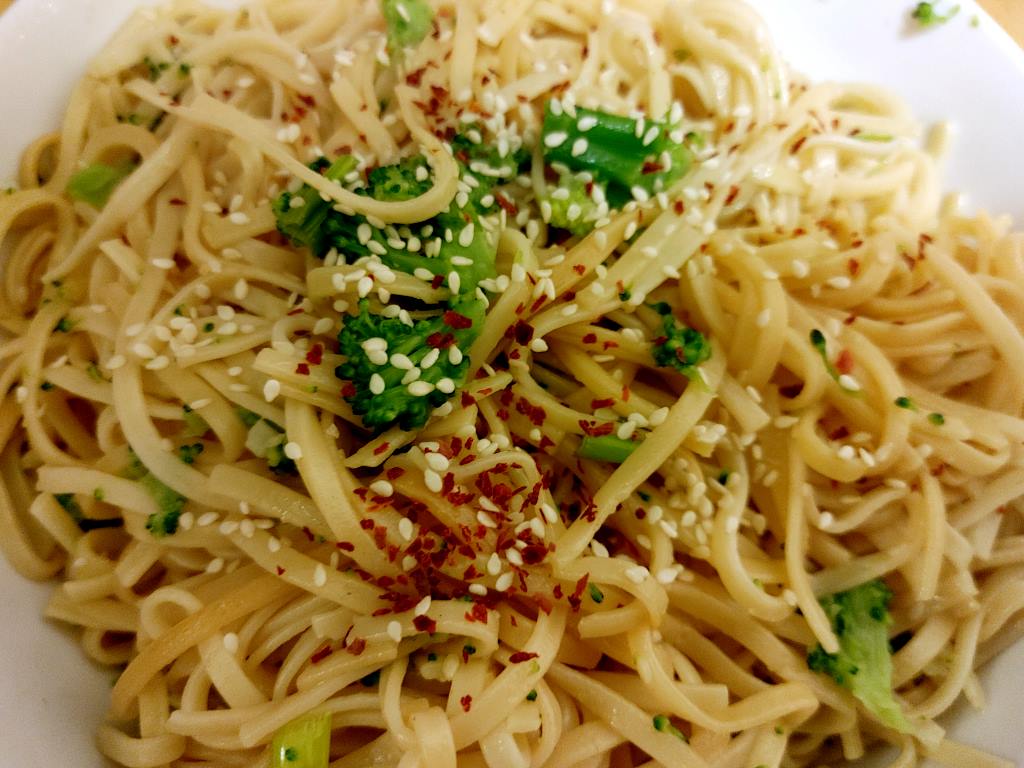 Asian Noodles with Broccoli – Delicious Hot or Cold
Asian Noodles with Broccoli are very easy to prepare, healthy, tasty with just about anything, and can be served hot or cold.
Servings (slide to adjust):
Calories per serving:
384
kcal
Ingredients
— Teriyaki sauce —
3

tablespoon

Soy sauce

1

teaspoon

sherry

½

teaspoon

Rice vinegar

¼

teaspoon

Garlic powder

1

teaspoon

Sugar
— Burgers —
16

ounces

ground beef

,

freshly ground

2

tablespoon

Dehydrated onion

1

teaspoon

Mis Rubins Black Magic

4

Burger buns

,

toasted

1

tablespoon

Mayonnaise

4

slices

pineapple

¼

cup

Green onion

,

sliced

½

cup

Cabbage

,

thinly sliced
Ingredients necessary for the recipe step are in italic.
Instructions
3 tablespoon Soy sauce,

1 teaspoon sherry,

1/2 teaspoon Rice vinegar,

1/4 teaspoon Garlic powder,

1 teaspoon Sugar

Mix the ingredients for the sauce together and set it aside.

16 ounces ground beef,

2 tablespoon Dehydrated onion,

1 tablespoon Mayonnaise

Mix the ground beef with the onions and most of the sauce. Reserve some of the sauce. Form the mixture into four patties. Mix the remaining sauce with the mayonnaise and set it aside.

Heat the grill to very hot and put a little oil on it. Grill the patties on one side for about three minutes.

1 teaspoon Mis Rubins Black Magic

While the first side is grilling, sprinkle the patty with Mis' Rubins.

Then turn the pattie and grill on the other side. Cook them until they each 135 F / 57.22 C on an instant-read thermometer,

4 Burger buns,

4 slices pineapple,

1/4 cup Green onion,

1/2 cup Cabbage

Toast the buns. Put a pattie and put one slice of pinapple plus chopped green onion on each bun bottom. Spread some of the mayonnaise mixture on each bun top and top them with the sliced cabbage. Serve with extra teriyaki sauce for dipping.

Enjoy
Notes
Feel free to omit the bun if you want a less carb-heavy meal. 
Nutrition
Serving:
237
g
Calories:
384
kcal
Carbohydrates:
32
g
Protein:
28
g
Fat:
15
g
Saturated Fat:
5
g
Polyunsaturated Fat:
2
g
Monounsaturated Fat:
6
g
Cholesterol:
75
mg
Sodium:
1681
mg
Potassium:
587
mg
Fiber:
2
g
Sugar:
9
g