The microwave is your friend if you want to make a traditional boiled dressing for your coleslaw
Coleslaw with Microwave Boiled Dressing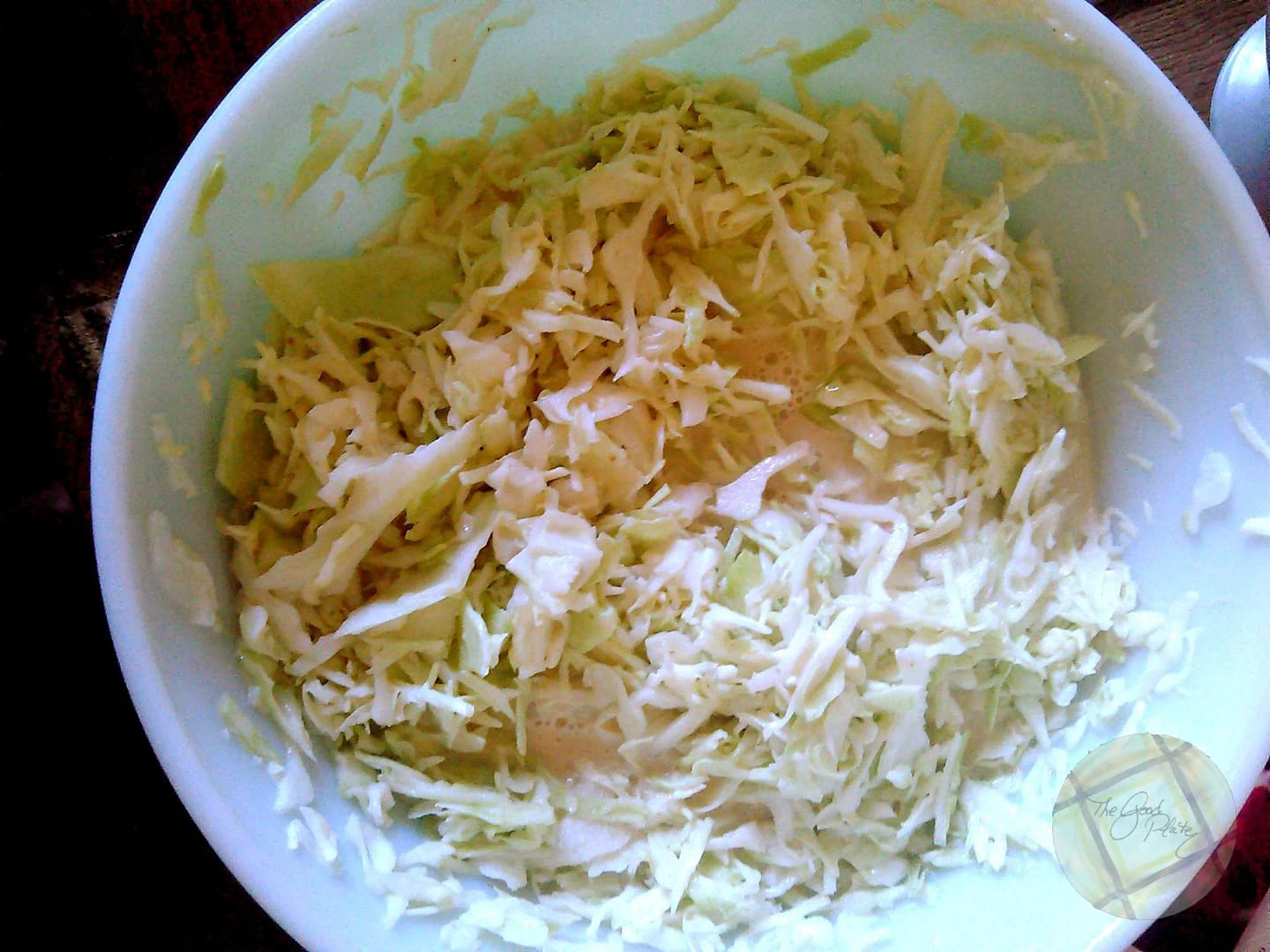 Microwave-boiled dressing for coleslaw is a summer favorite. It's perfect for barbeques and get-togethers.
Too Hot to Boil Anything!
Considering it's a holiday, I wanted to have the richness, but I also didn't feel like standing over a hot stove. Well, I came up with a solution. The Microwave is my friend, and your coleslaw's friend, too. Boiled Dressing without the fuss!
To Boil or Not to Boil
The good thing about boiled dressing and cabbage is that once the hot dressing hits the cabbage, it immediately wilts it. That's a good thing if you sometimes don't want your coleslaw to feel like eating tasty tree trunks. The other good thing about a boiled dressing is that the coleslaw has to refrigerate to get to serving temperature, and while it's doing that it's absorbing all that flavor.
Coleslaw made with mayonnaise dressing is great, too, especially if you have other vegetables like carrots, or fruit, like raisins or pineapple in it. Then you don't want to necessarily use a hot dressing. The hot dressing is also a lot richer than its cold brethren.  If you want to add carrots or fruit, add it after the coleslaw has cooled.
Microwave-boiled Dressing Cabbage for Burgers
We really like cabbage on our burgers.  Why?  We like it because the cabbage doesn't wilt as easily as lettuce.  I don't know about you, but I really don't like a slice of slimy boiled lettuce on my burger – that goes in the trash.  However, coleslaw is just right.  It's crunchy and cold and stands up to a hot burger.  You will find coleslaw on both my Raliegh Burger and the Expert Burger. Try it!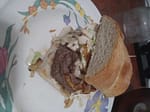 Expert Burgers
These burgers are called "Expert Burgers" because they have such great flavor, stuffed with Swiss cheese, with caramelized onion and coleslaw.
Let's Make Coleslaw with Microwave Boiled Dressing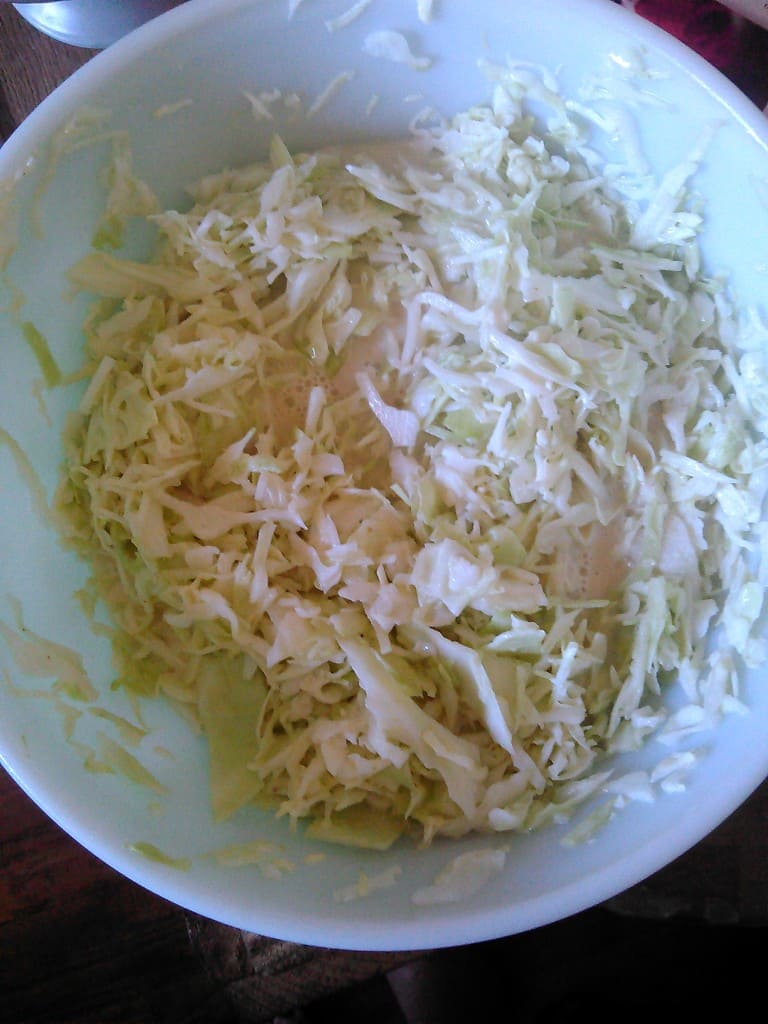 Servings (slide to adjust):
servings
Calories per serving:
118
kcal
If you purchase any of the products through these affiliate links, I get a few pennies that help keep The Good Plate open. I use these products myself and want you to be able to easily find them.
Ingredients
4

cup

Cabbage

,

shredded

½

cup

Sugar

1

teaspoon

Dijon mustard

2

tablespoon

Cider Vinegar

½

cup

Mayonnaise

¼

teaspoon

Cayenne
Ingredients necessary for the recipe step are in italic.
Instructions
Have ready the shredded cabbage. If you need to drain it, do so now.

1/2 cup Sugar,

1 teaspoon Dijon mustard,

2 tablespoon Cider Vinegar,

1/2 cup Mayonnaise,

1/4 teaspoon Cayenne

Place the remaining ingredients in a large microwave-safe bowl. The bowl should be small enough to fit in the microwave, and large enough to fit all the cabbage.

Mix the ingredients in the bowl together, then microwave on high for a minute and a half.

Remove the dressing carefully from the microwave, and whisk it thoroughly. It may have turned a brownish color, and that's fine. That's what you want.

Carefully start adding the shredded cabbage, and folding it into the dressing, until all the cabbage is added, and it is all well coated and mixed.

Refrigerate until ready to serve, at least 30 minutes to cool.
Notes
Quick notes
Use good mustard for this, the plain yellow will not work.
Variations
If you are very sensitive to hot spices, omit the cayenne.
Nutrition
Serving:
1
g
Calories:
118
kcal
Carbohydrates:
19
g
Protein:
1
g
Fat:
5
g
Saturated Fat:
1
g
Polyunsaturated Fat:
3
g
Trans Fat:
1
g
Cholesterol:
4
mg
Sodium:
120
mg
Fiber:
1
g
Sugar:
15
g