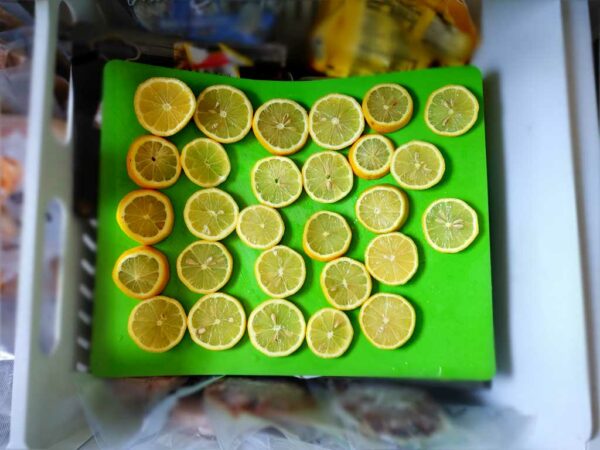 Frozen lemon slices are what you do when life or neighbors give you lots of lemons. These are great for the summer to keep your drinks cold.
What do you do when your neighbor, friend, or co-worker gives you a bunch of lemons? I have had that issue before. Usually, I just juice the lemons with my handy, dandy KitchenAid citrus juicer attachment, which is fine for making lemonade and having lemon juice on hand as an ingredient.
What is the one thing that everyone hates when they are trying to cool off with a cold drink? They hate that the ice melts and dilutes the drink. There is a solution to that, and it's bigger ice cubes that take longer to melt.
The Right Tool
The best way to preserve these frozen lemon slices is to flash freeze them.  The means slicing them and putting them on a flat surface in the freezer until they are hard enough to be placed in a bag and sealed. Flash freezing is a wonderful thing.  It keeps pieces of food from sticking to each other so you only have to get as much as you need, not the whole thing. I have found that using a flexible cutting board mat is ideal.  You can bend the mat and the frozen item comes off without sticking. There's nothing more frustrating than having to remove frozen beef patties from an inflexible cutting board.  I have four flexible cutting boards, in colors so I don't cross-contaminate. 
Other Uses
If you don't want to put these in your drink, they are also fine for serving as a garnish.  You could also thaw them and have fresh lemon juice on hand.  I usually put a used lemon rind in my garbage disposal to clean it out and make the kitchen smell good.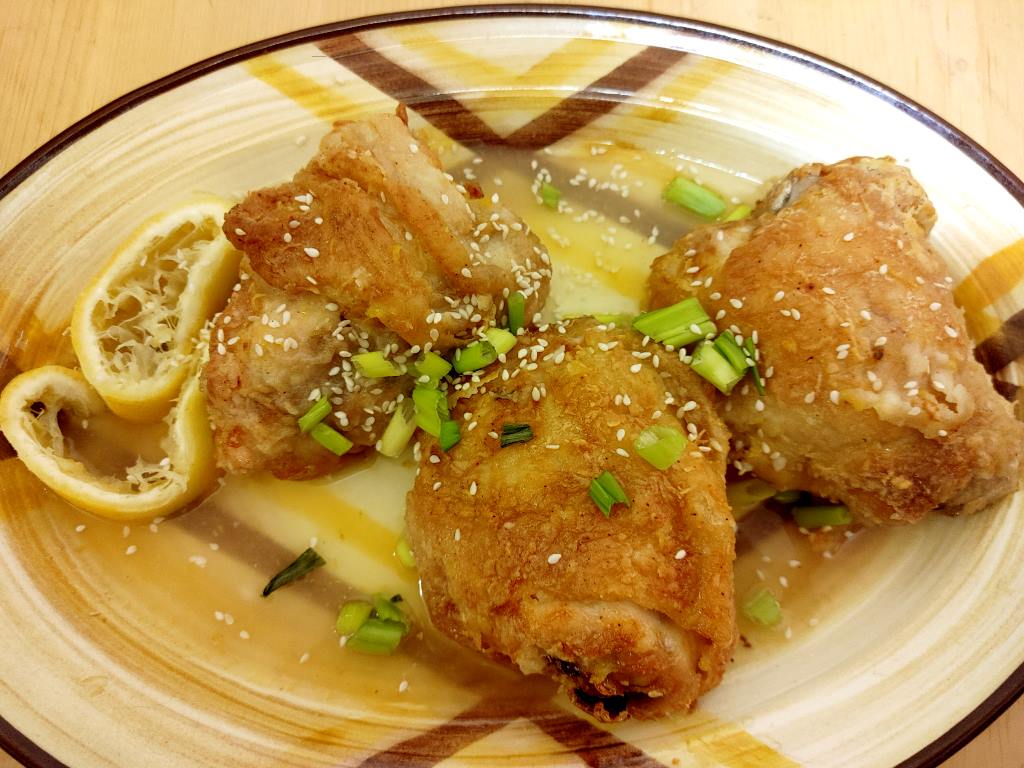 Air Fryer Chinese Lemon Chicken
Enjoy crisp skin using the air fryer to make Chinese Lemon Chicken. The chicken is not fried and the skin comes out crisp and flavorful.