You can use these for bean dip, tostadas, burritos, what have you.
Black Beans in the Instant Pot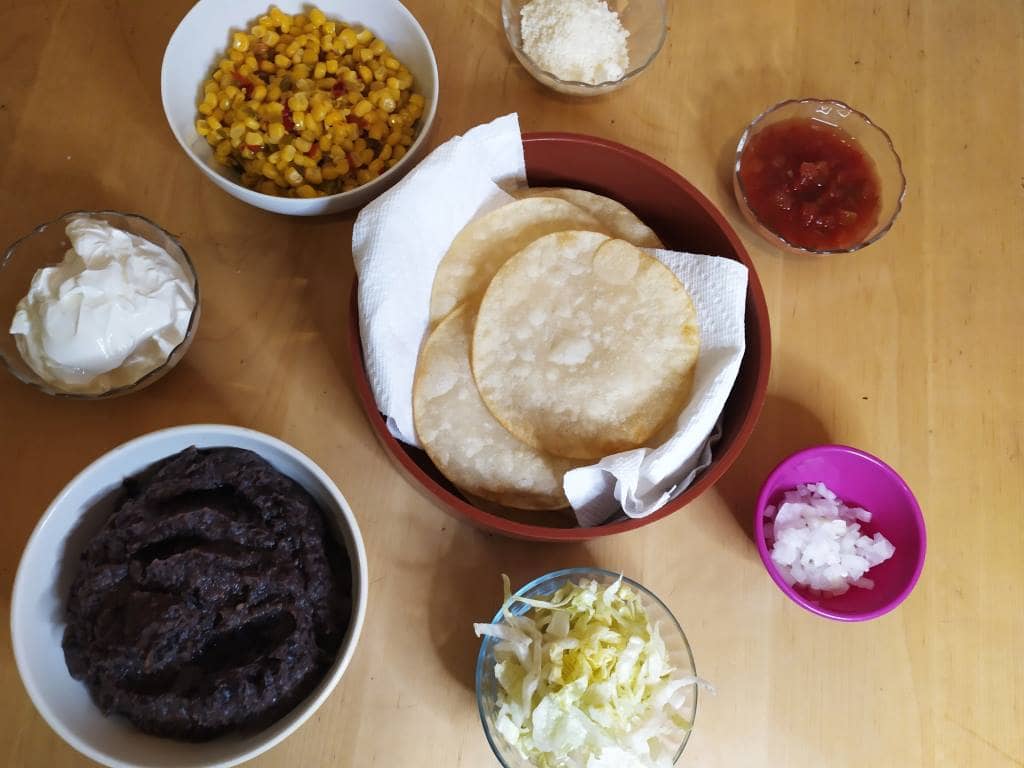 These black bean tostadas can make a great appetizer on small tortillas, or make a spread for a whole meal.  We like them for a light meal in the heat of summer.  You can add meat if you want.
You might have seen my post back from 2011 when I used canned black beans to make this tostada. Well, now that the Instant Pot is available, you can make your own beans in under an hour with the flavorings you want, and none of the stuff you don't want.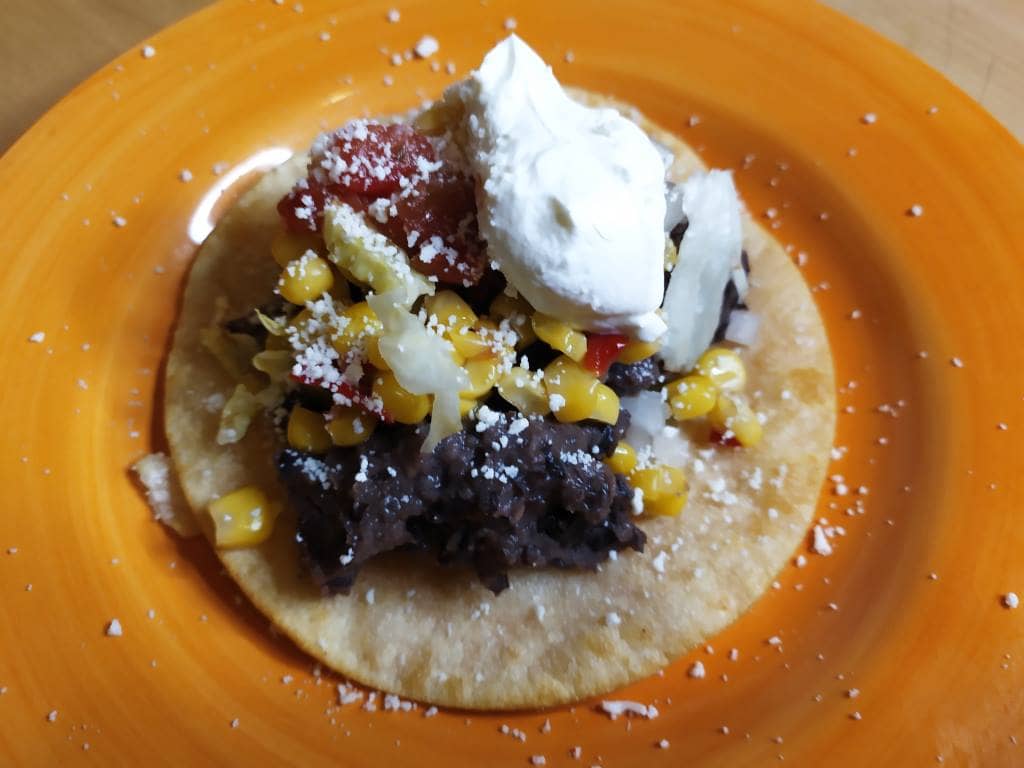 When I make these, I like to serve them with Green Giant Mexicorn because it's quick and convenient. They go into the refrigerator to cool with the beans I've made in the Instant Pot.
I like to fry my tortillas in a little oil until they are just beginning to crisp but are not completely crisp. I keep them warm in a tortilla warmer. If you don't have one of these yet, I highly recommend you get one or two. They are great for keeping pancakes or crepes warm and are also good for defrosting small things in the microwave. I have two and use both a lot.
Also with our black bean tostadas, I like to have Cojita cheese on hand, sour cream, chopped onions, salsa, and cabbage.  Anyone who has followed me knows I really like cabbage but you could also use lettuce if you wanted.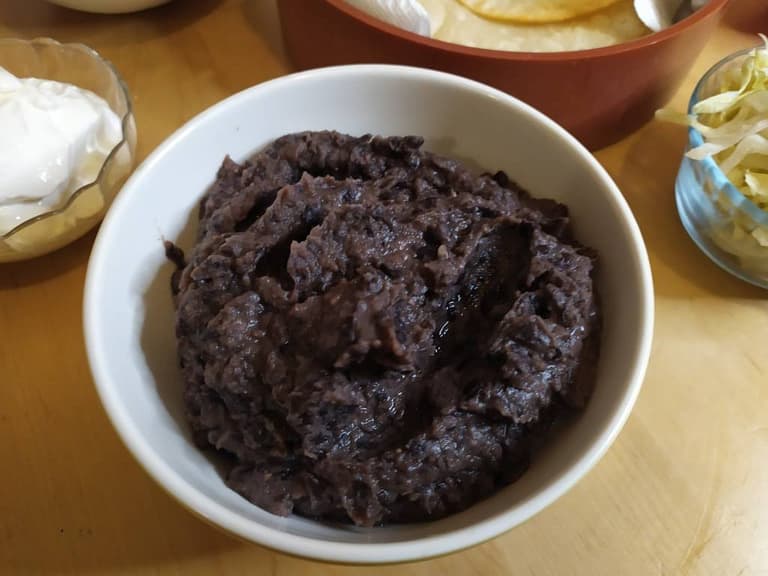 Servings (slide to adjust):
Servings
Calories per serving:
42
kcal
Ingredients
1

cup

Black beans

,

dried

1

clove

Garlic

1

Bay leaf

1

teaspoon

Jalapeno,

dried

1

teaspoon

Aleppo pepper

3

quart

Water

½

teaspoon

salt
Ingredients necessary for the recipe step are in italic.
Instructions
Put everything in the Instant Pot and cook for 50 minutes.
Nutrition
Calories:
42
kcal
Carbohydrates:
8
g
Protein:
3
g
Fat:
0
g
Saturated Fat:
0
g
Polyunsaturated Fat:
0
g
Monounsaturated Fat:
0
g
Trans Fat:
0
g
Cholesterol:
0
mg
Sodium:
217
mg
Potassium:
110
mg
Fiber:
3
g
Sugar:
0
g