This giant pancake is great with powdered sugar and strawberries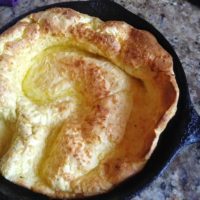 Last Updated on December 20, 2020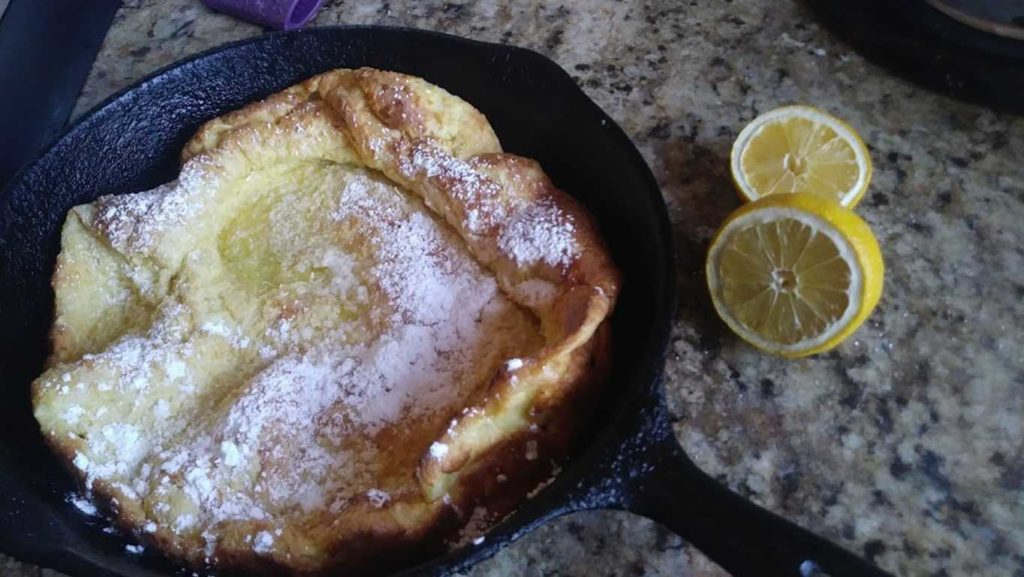 Recipes in this Post
This morning, our friends Barney and Charlie came by because we were going to UCLA to see the baseball game against the Oregon Ducks. Spane's first-grade class (Mrs. Francisco) was chosen by number 33 Eric Goeddel to come to the game at UCLA today.
Out friend, Maria, was with us as she is on all Sunday mornings. I love Maria Torres so much! She is so much fun, and when she tells those headline jokes, it's just too much!
Anyway, you're here to hear about the food, right? Well, when I had asked Bonnie to come from breakfast, and what she liked, she had said pancakes. Hmmm, I thought to myself last night – that's a lot of pancakes to stand there and make (and this is right after making Cheddar Cheese Spritz Crackers last night). I vaguely remembered hearing about a baked pancake, so I decided to make Dutch Babies, otherwise known as Baked Pancakes.
I served the pancake with fresh strawberries and sweetened sour cream. Baked bacon was also on the menu. It was truly a hit!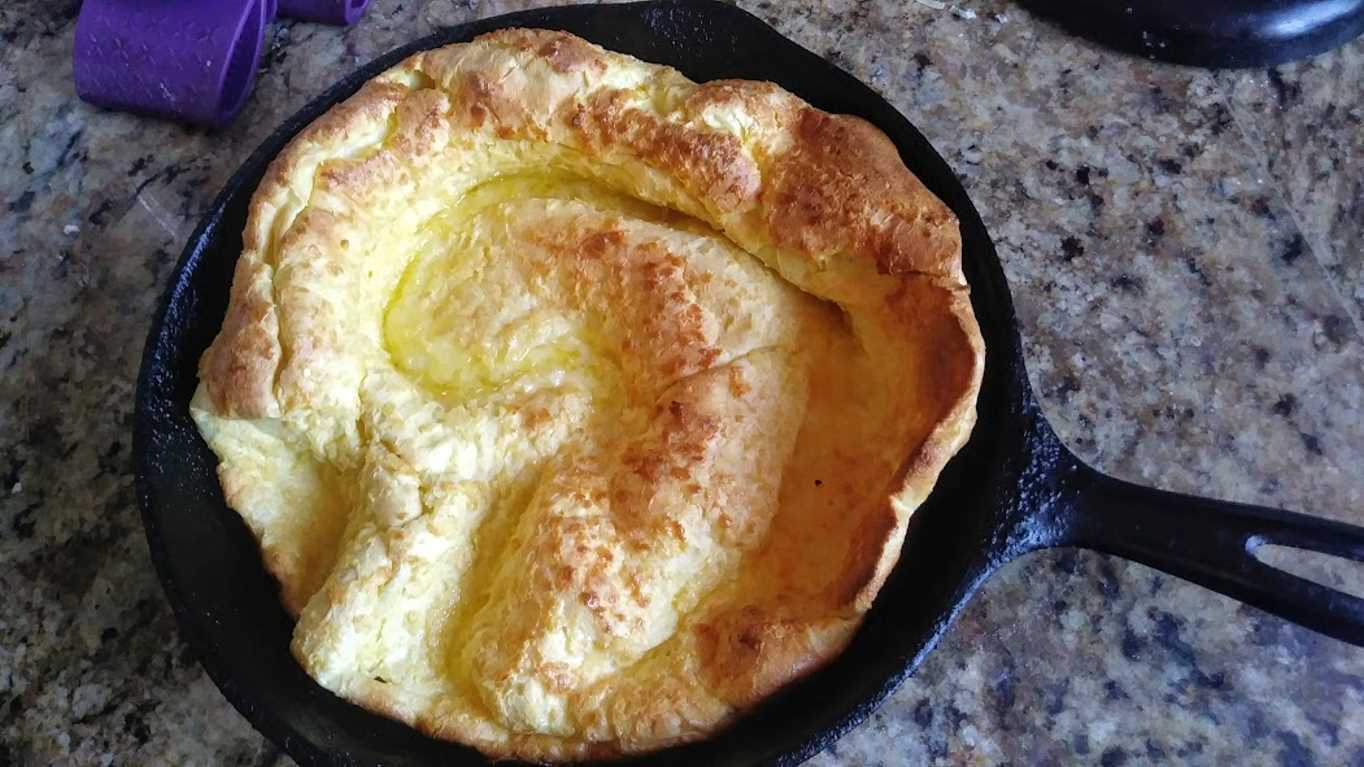 Servings (slide to adjust):
servings
Ingredients
3

Eggs

½

cup

Milk

½

cup

Flour

¼

teaspoon

salt

2 ½

tablespoon

Butter

½

teaspoon

Vanilla Extract

1

teaspoon

Sugar

Shortening

8

inch

Iron skillet
Ingredients necessary for the recipe step are in italic.
Instructions
Preheat the oven to 450F/232C.

In a medium bowl, cream the butter and sugar until the butter is nice and fluffy. Beat in the eggs until the mixture is thick and lemon colored.

Add milk, flour, and salt, vanilla, and sugar.

Grease the iron skillet with a little shortening.

Pour batter into the pan. Bake for 15-20 minutes until golden brown.

Cut in fourths.
Notes
Quick notes
Use shortening or vegetable oil, not butter, to grease the pan. Butter has too low of a smoking point, and your pancake will burn.
Baked Bacon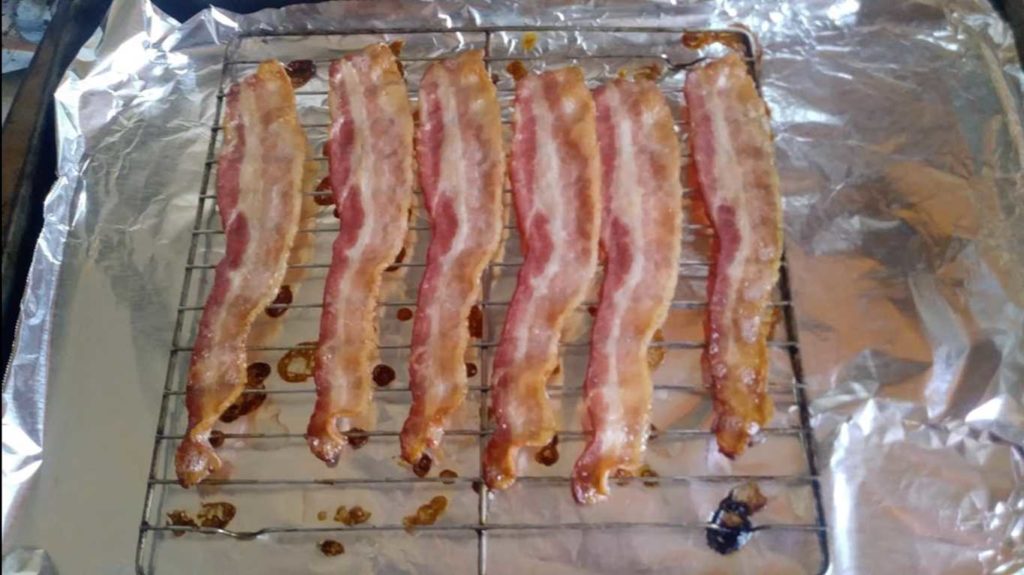 If you want really perfect bacon every time, then line a cookie sheet (one with sides) with foil. Lay the slices of bacon on the foil, and put into a preheated oven for about 10 minutes, or until it gets to your liking.