If you're a fan of nuts and love bold flavors, then healthy, easy-to-make roasted spicy cashews are a must-try snack.
Spicy Cashews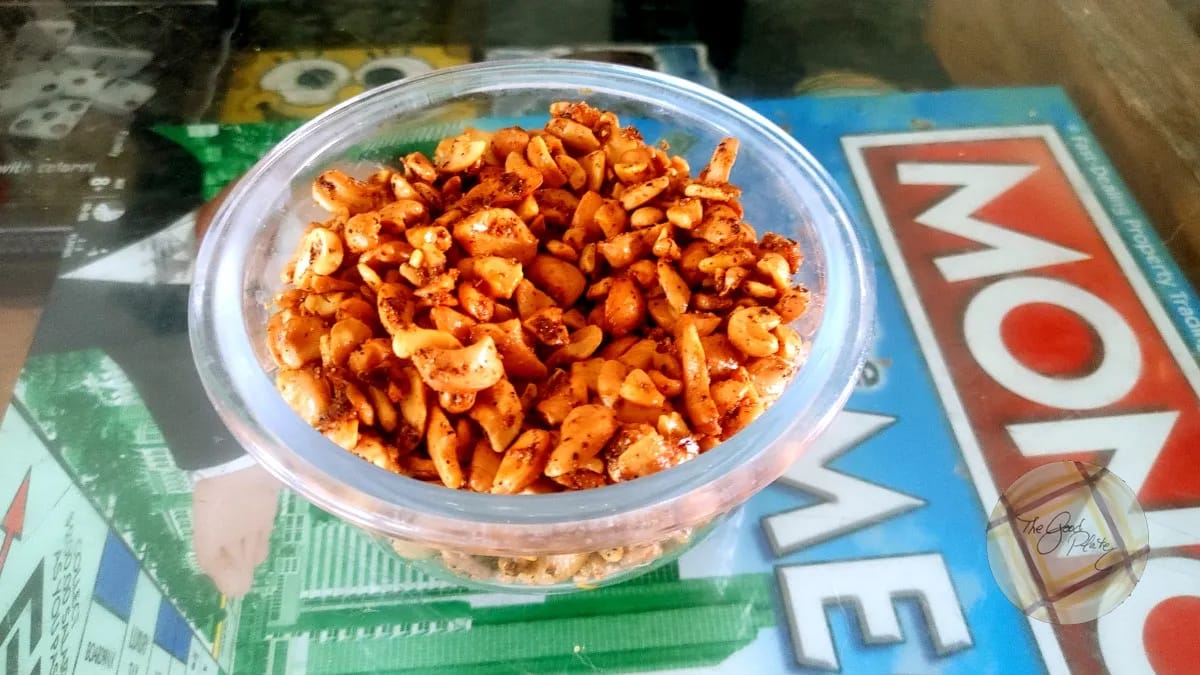 If you're a fan of nuts and love bold flavors, then healthy, easy-to-make roasted spicy cashews are a must-try snack.
Spicy Cashews are a great snack for Monopoly night, Movie night, an afterschool snack, or just grabbing and handful whilst doing chores. Not only are cashews a tasty snack, but they also come with a multitude of health benefits.
First and foremost, cashews are an excellent source of protein, which is essential for building muscle and repairing tissue. In fact, just one ounce of cashews contains roughly five grams of protein. They also contain a good amount of fiber, which can help with digestion and keep you feeling full and satisfied.
What Kind of Cashews to Use
You can use whole cashews, cashew halves, or cashew pieces, whichever you have on hand. Whole cashews tend to be more expensive and you can often find pieces for a song. If you use unsalted cashews and unsalted butter, you might want to add a little Kosher salt to the spice mixture.
Spices for Spicy Cashews
If you haven't tried Pensey's Outrage of Love, you are in for a treat. It's a delightful combination of salt, black pepper, red pepper, citric acid, shallots, lemon peel, white pepper, garlic, and green onion. Because of the red pepper, it has heat, and because of the citric acid and lemon peel, it also has a citrus flavor.
The other spice is also Penzey's and it's called Justice. Justice is a salt-free spice mix of shallots, garlic, onion, green peppercorns, chives, and green onion. You will find many recipes here with Justice as it's one of my favorite spices. I really think everything needs a little Justice.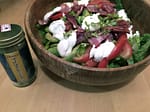 California BLT Salad with Justice Dressing
California BLT Salad with Justice Dressing – avocado, tomato and bacon with a creamy onion dressing, great for hot summer nights.
In addition to the Justice Dressing, I use it in Savory Round Baklava, Lasagna with Bechamel and Sausage, Easy French Onion Soup, Skinny Breakfast Casserole, grilled cheese sandwiches, and a host of others!
Roasting the Cashews
The best way to make these spicy cashews is to use a half-sheet pan and line it with parchment paper. You could line it with foil, but because there is sugar in the mixture, they could stick. Using parchment paper means the cashews won't stick so they will slide right into a serving bowl.
Storing Spicy Cashews
If you have enough left over, you can keep them in a covered container for about a week. They should be refrigerated after that to keep them from turning rancid. Simply leave them out to come to room temperature for serving.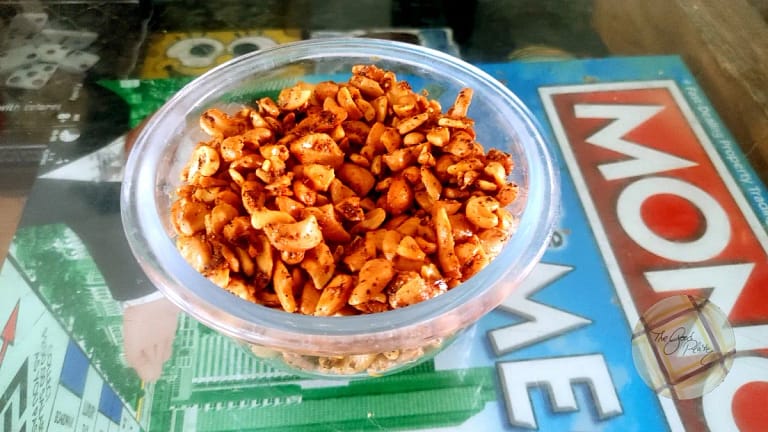 Servings (slide to adjust):
Calories per serving:
185
kcal
Ingredients
Ingredients necessary for the recipe step are in italic.
Instructions
For vegan, substitute your favorite butter substitute

16 ounce Cashews,

2 tablespoon Butter,

2 tablespoon Sugar,

1 tablespoon Outrage,

1 tablespoon Justice

Put the cashews in a large bowl. Pour the butter on them then add the remaining spices. Toss to fully coat the cashews.

Line a half-sheet pan with parchment paper. Put the cashews on the paper and separate them as much as possible.

Put them in a

350

°F

oven for about 20 minutes or until they have started to brown.

Remove the pan from the oven and let the cashews come to room temperature before placing in a serving bowl.
Nutrition
Serving:
32
g
Calories:
185
kcal
Carbohydrates:
11
g
Protein:
5
g
Fat:
15
g
Saturated Fat:
3
g
Polyunsaturated Fat:
3
g
Monounsaturated Fat:
8
g
Trans Fat:
0
g
Cholesterol:
4
mg
Sodium:
88
mg
Potassium:
191
mg
Fiber:
1
g
Sugar:
3
g