This is a great bread perfect for sandwiches and toast.
Pain de Mie - Winter is Coming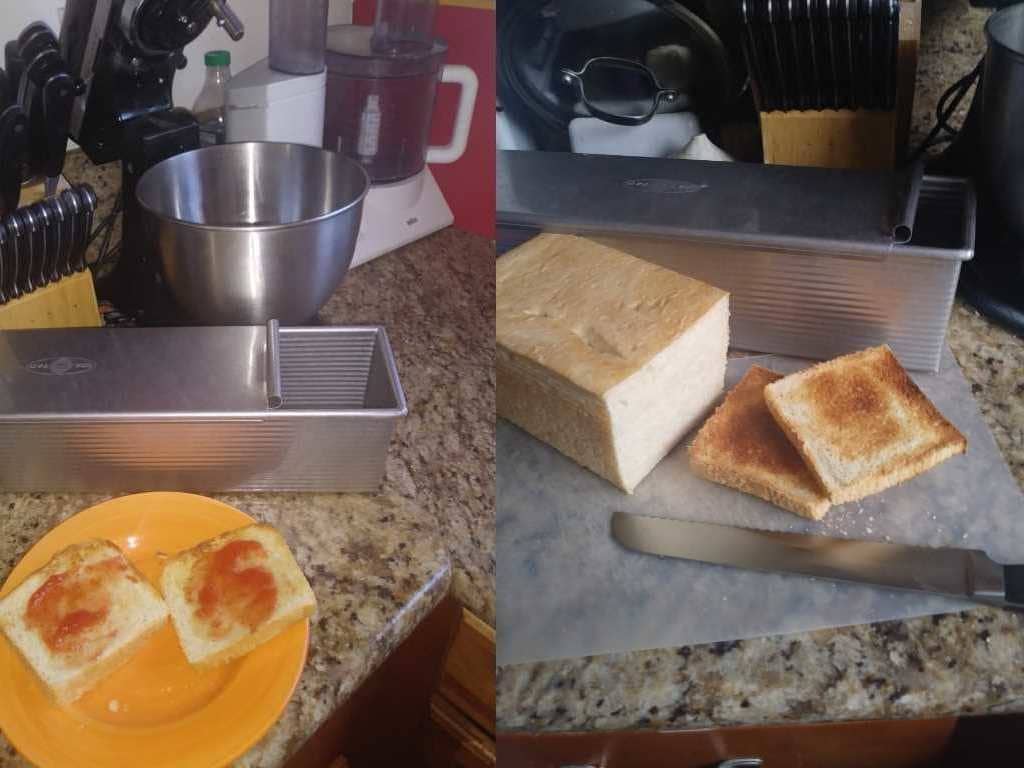 Winter is coming
You can't walk down the street without seeing or hearing someone say this. Good for Game of Thrones, their catchphrase really caught on. But, there is more to it than a catchphrase.
Winter really is coming, and with it comes colder weather, shorter days and longer nights. If you are like me, winter brings something really wonderful.  It brings baking season.  The winter is cold, but my oven is nice and warm churning out cakes, cookies, and bread. My favorite is Pain de Mie, and I'm going to show you how I make it.
Depending on where you live, those nights can be so long it seems the daylight never comes. Imagine if you will, being a Viking, looking up at the winter night sky with the Milky Way spilling in the sky and an incredible multi-colored aurora.  No wonder the ancient peoples have such amazing stories of invincible deities traveling along the star-studded path of the night sky.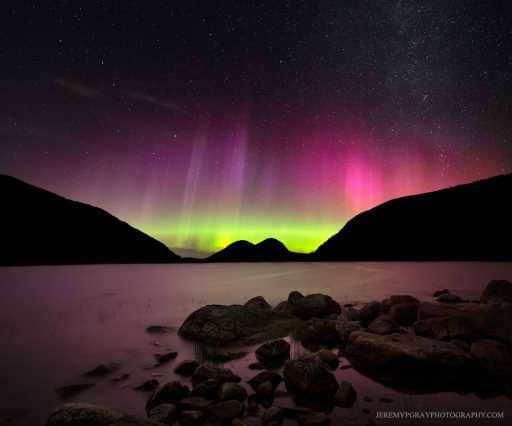 Although it is a beautiful thing to look at, it stays dark for a long time during the winter.  This can lead to depression and anxiety.  The holidays are an important part of our lives, and they can be intimidating.  If the impending winter is making you feel anxious, visit HealWithin and get a free consultation.
Pain de Mie – Pullman Bread
This bread, is for me, the ultimate sandwich and toasting bread.  It has a tight, soft crumb but isn't heavy at all. It's French bread, and unlike the standard French bread, this bread has a wee bit of sugar in it.  Pain de Mie is not sweet, it just has a nice, mild buttery flavor.
The bread is made in what is called a Pullman pan, which was popular on the Pullman cars when train travel was popular. The kitchens on those trains were small, and the chef could stack three loaves of bread instead of two.  Because the top is on the bread while baking, the crust is very thin, almost non-existent.  If you are looking for a crunchy bread, this is not the one.  However, if you are looking for a delightful bread that can be used for sandwiches, croutons, French toast, and regular toast, you are in luck.
You can get a Pullman loaf pan at specialty baking stores, or King Arthur or Amazon. The top of the pan slides on and off.  When you buy a pan, look for one that the top slides off easily.  If it does not slide off easily, try another pan. One thing you don't want to have to do is fight with a hot pan halfway through baking.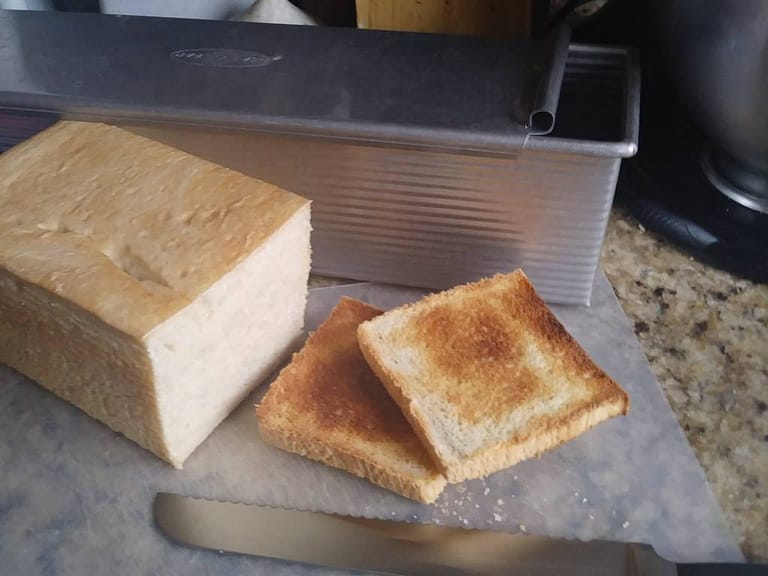 Servings (slide to adjust):
large loaf
Calories per serving:
158
kcal
If you purchase any of the products through these affiliate links, I get a few pennies that help keep The Good Plate open. I use these products myself and want you to be able to easily find them.
Ingredients
⅔

cup

milk

,

plus 1/4 cup

1

cup

water

,

lukewarm

⅜

cup

6 tablespoons butter

2 ¼

teaspoons

salt

3

tablespoons

sugar

3

tablespoons

potato flour

3 ¾

cups

Flour

1

cup

cake flour

2

teaspoons

instant yeast

,

or 1 envelope
Ingredients necessary for the recipe step are in italic.
Instructions
In a stand mixer, put the yeast, sugar and warm water. Let it sit for a few minutes until it's nice and bubbly. Then add the remaining ingredients except for one cup of the all purpose flour. Using the dough hook of your machine, mix the dough together. The dough will start to come together in a ball, but will be loose. Keep adding flour by the spoonful until the dough no longer sticks to the side and bottom of the bowl. Knead for 4 minutes.

Flour a working surface with a little flour. Turn the dough onto the surface and knead it by hand a few times. Do the window pane test by pulling some of the dough - it should be nice and elastic and when you can see your finger through it, it is done.

Pat the dough into a nice round.

Transfer the dough to a lightly greased bowl or dough-rising bucket, cover the bowl or bucket, and allow the dough to rise until puffy though not necessarily doubled in bulk, about 1 1/2 hours, depending on the warmth of your kitchen.

Lightly grease a 13" pain de mie pan. Gently deflate the dough, transfer it to a lightly greased work surface.

Flatten it and shape it until it is the same length as your pan.

Shape it into a 13" log, and fit it into the pan.

Cover the pan with lightly greased plastic wrap, and allow the dough to rise until it's just below the lip of the pan, 45 minutes to 1 hour, depending on the warmth of your kitchen (it may rise even more slowly in a cool kitchen; don't worry, this long rise will give it great flavor).

Towards the end of the rising time, preheat the oven to 350°F.

Remove the plastic, and place the cover on the pan.

Bake the bread for 25 minutes. Remove the pan from the oven, and carefully remove the lid.

Return the bread to the oven to bake for an additional 20 minutes, or until it tests done; a digital thermometer inserted into the center will register 190°F.

Remove the bread from the oven, and turn it out of the pan onto a rack to cool completely.

You will be tempted to eat the bread while it is still warm, but that is not advisable. You can wait, it's worth it!
Notes
For the potato flour, you can put boxed mashed potato flakes in a food processor and grind them until they are a fine powder. Store in a tightly covered in a cool, dry place.
Nutrition
Serving:
59
g
Calories:
158
kcal
Carbohydrates:
26
g
Protein:
4
g
Fat:
4
g
Saturated Fat:
2
g
Polyunsaturated Fat:
0
g
Monounsaturated Fat:
1
g
Cholesterol:
10
mg
Sodium:
227
mg
Potassium:
64
mg
Fiber:
1
g
Sugar:
2
g