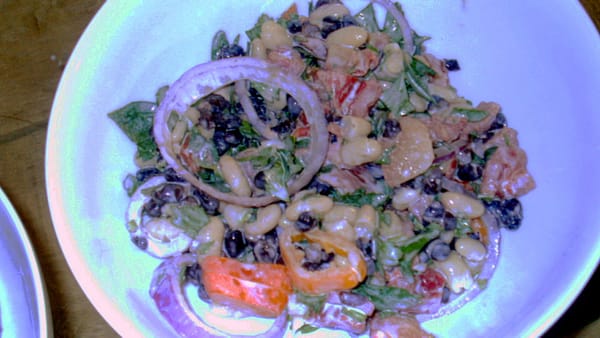 Hellman's Mayonnaise in California
What!!!!! What did you say? Hellman's Mayonnaise in California? Well, actually, no it was Hellman's Sandwich Spread in Glendale, California.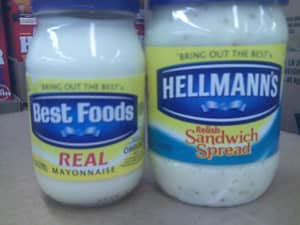 Spane and I were at the 99 Cents Only store on our way to visit Alexandria's Archives's President, and stopped at the store to get a Danish or something, and I spied these jars of Hellman's. I was amazed, and then found a jar of Bestfoods next to it. I couldn't help take a picture, considering that I will probably never see the two brands together in the same place, unless I take it upon myself to start rock climbing or something. Don't get your hopes up, folks, this was a jar of Hellman's that will expire in August, 2014, just a few weeks after this post. So, no, we won't be buying that.
I have to say I was flabbergasted when I found Hellman's in Glendale. I told Spane that the jar was very, very far from home. Hellman's is typically not sold west of the Rocky Mountains, where Best Foods is sold. The ingredients on both are the same, while some people prefer Best Foods because it is perceived to have a more tangy flavor, more vinegar. Wikipedia has an interesting article about the history of the popular condiment.
Mayonnaise is a great starter for sauces, including my Summer Bean Salad with Lemon Mayonnaise. It also has a host of other uses, but we will talk about those another day.