A healthy and tasty smoothie - don't be afraid of the roses!
Spane's Mothers' Day Rosey Smoothie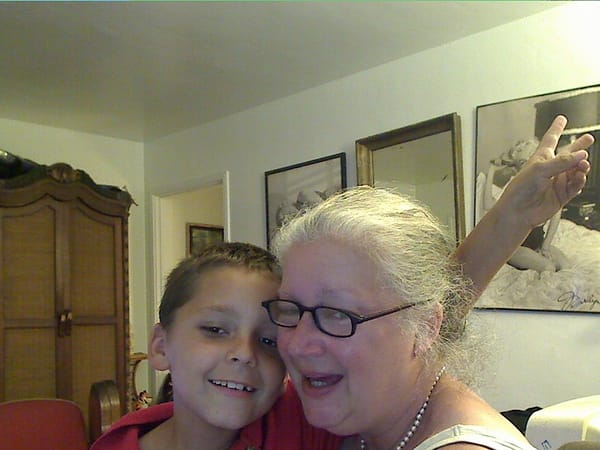 A Mother's Day Rose Smoothie
Yes, this was made by a kid, but guess what?  It's really good, and good for you.  Don't be afraid of roses, they are delicious and very good for you.  Use plain yogurt for the best taste.
Spane was upset on Friday when he told me that he had forgotten my Mother's Day present at school. He started crying and I hugged him and said that he, himself, was the best present I had ever gotten. I mean that.
Last year, with the help of our roommate and friend, Maria, Spane made a whole tablescape and breakfast parfait. This year, since he's now eight, he wanted to do everything himself. We have a knitted throw blanket that he used as a table-cloth, and he cleaned the kitchen all by himself! I was so proud!
When I was sleeping this morning our lovely Maine Coon, Rolo, came up to me and touched my face with his paw.  Opening one eye, I saw he was getting ready to do it again, only this time there were claws. I said to him, "Did Spane tell you to wake me up?" That cat nodded his head, I swear he did! I got out of bed, and Spane was excited to show me a neat and clean kitchen.
Spane went to the trouble this morning of making me his very own Rosy Smoothie, all by himself. It was delicious!
I hope everyone has a Happy Mother's Day – even if you're not a mother!
Here's Spane's special secret recipe for the best ever smoothie. I asked him what he put in the Mother's Day Rose Smoothie, and this is what he told me. Enjoy!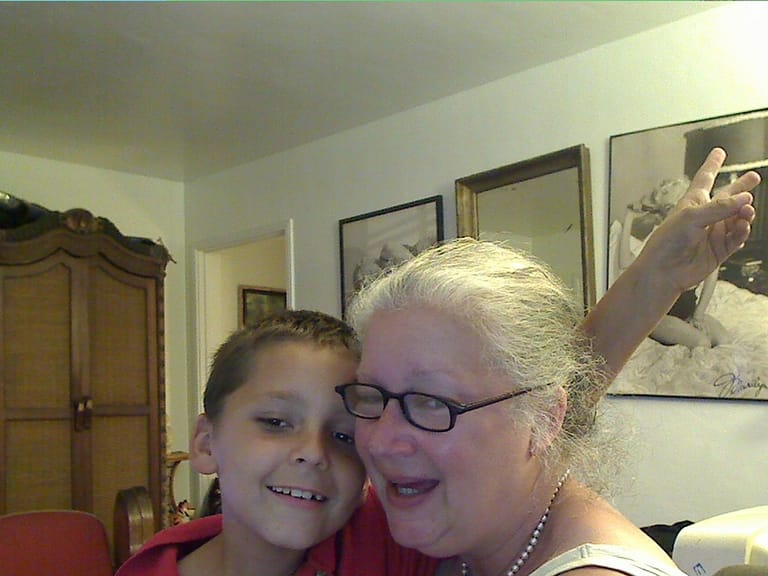 Servings (slide to adjust):
servings
Calories per serving:
260
kcal
Equipment
If you purchase any of the products through these affiliate links, I get a few pennies that help keep The Good Plate open. I use these products myself and want you to be able to easily find them.
Ingredients
1

tablespoon

Rose Preserve

2

cups

plain yogurt

½

cup

blackberries

½

cup

raspberries

Shaved Ice
Ingredients necessary for the recipe step are in italic.
Instructions
Put all ingredients in a blender and blend until smooth. Serve in tall glasses.
Notes
If you have one of those Margarita machines, you can put the ice in the top of the machine.
Nutrition
Calories:
260
kcal
Carbohydrates:
38
g
Protein:
9
g
Fat:
8
g
Saturated Fat:
5
g
Polyunsaturated Fat:
0
g
Monounsaturated Fat:
2
g
Cholesterol:
32
mg
Sodium:
120
mg
Potassium:
529
mg
Fiber:
5
g
Sugar:
32
g