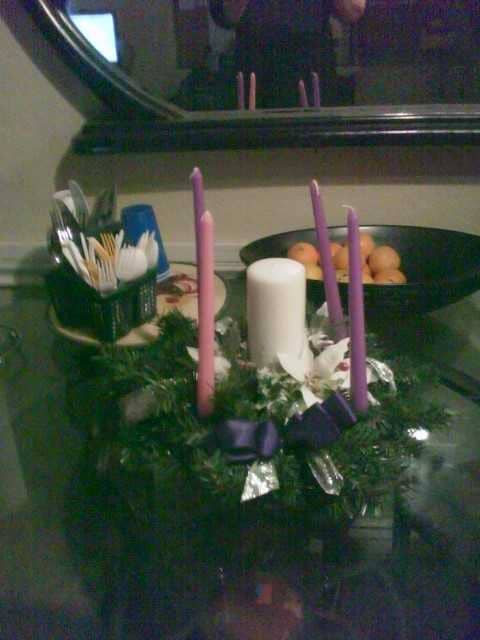 All Saints Day is the day after Halloween. This is a good time to get supplies for your Advent Wreath.
What is Advent? Advent starts on the 4th Sunday before Christmas and is the time for preparing ourselves for the coming of the Baby Jesus. Just as pregnant women "nest" in the last few weeks of their pregnancy, we decorate our house, put up the Christmas tree, the Nativity village, and bring out the Advent Wreath. For Roman Catholics, Advent is also the beginning of the Liturgical Year.
Advent comes from the Latin word, adventus, meaning "coming". It can be as early as November 27th, and as late as December 3rd, depending on that year's calendar. There are 22 to 28 days of Advent, depending on the date of First Advent Sunday. In 2018, Advent starts on December 2nd.
Advent and Christmas Week Days

| Advent Starts | Days til Christmas | Christmas Day of Week |
| --- | --- | --- |
| December 1, 2019 | 24 | Wednesday |
| November 29, 2020 | 26 | Friday |
| November 28, 2021 | 27 | Saturday |
| November 27, 2022 | 28 | Sunday |
| December 3, 2023 | 22 | Monday |
| December 1, 2024 | 24 | Wednesday |
| November 30, 2025 | 26 | Thursday |
| November 29, 2026 | 27 | Friday |
| November 28, 2027 | 28 | Saturday |
| December 3, 2028 | 22 | Monday |
| December 2, 2029 | 23 | Tuesday |
| December 1, 2030 | 24 | Wednesday |