These cookies are plump and wonderfully flavorful.
Chocolate Chip Peanut Butter Cookies
Last Updated on December 20, 2020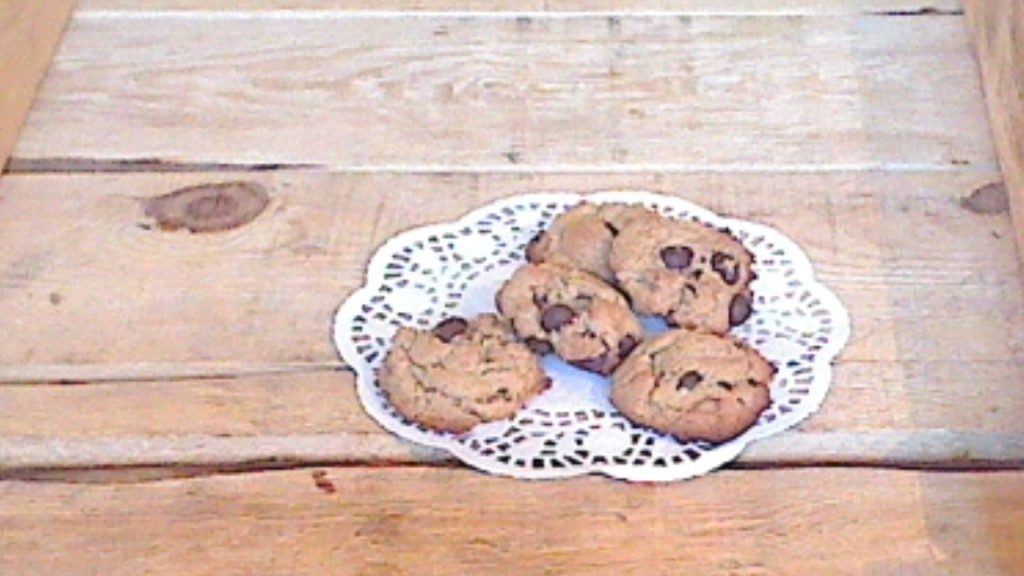 Chocolate Chip Peanut Butter Cookies
The other day, I had a hankering for chocolate chip cookies, but I wanted something a little different. Looking in my pantry, I spied a jar of Jiff Creamy Peanut Butter. Yes, I am a choosy mother, and I do choose Jiff. Believe it or not, with as much baking as I have done, I've never made peanut butter cookies, so I had to go to Big Oven and find a recipe. I found one that looked like what I wanted to make, got Spane, and got started.
Now that we have a Nook HD tablet, I take it into the kitchen with me so I can look at my recipe without having to lug the computer in there. All I do is put the Nook in a clear plastic bag, and set it up against the wall. I think this is much better than paying over $300.00 for a dedicated kitchen tablet, my Nook was under $200.00. I can swipe the Nook through the plastic, and when I was making Christmas dinner, and trying to inject a turkey, then liquid exploded and got all over Spane and the Nook. Neither Spane nor the Nook was injured in any way.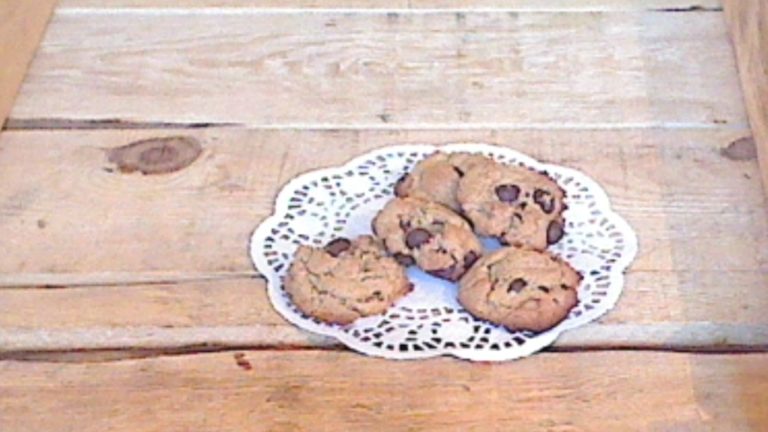 Servings (slide to adjust):
dozen
Ingredients
¾

cup

Butter

1

cup

Brown Sugar; Packed

1

cup

Pure Cane Sugar

1

cup

Peanut butter

2

Eggs

2

teaspoons

Pure Vanilla

1

teaspoon

Pure Almond Extract

2 ½

cups

Flour

1

teaspoon

Baking soda; uncooked

1 12-

oz

package Chocolate chips
Ingredients necessary for the recipe step are in italic.
Instructions
Line 2 cookie sheets with parchment paper. If you have 4 cookie sheets, line all of them.

Heat oven to 350F.

Beat butter, sugars, and peanut butter in large bowl on medium speed until light and fluffy.

Blend in eggs, vanilla and almond extract.

Mix in flour and baking soda.

Stir in chips. Drop by rounded tablespoons onto parchment paper lined cookie sheets.

Bake 10 to 12 minutes, or until lightly browned.

Cool 2 minutes.

Remove from cookie sheets onto wire racks.
Notes
Warning!
Of course, if you are allergic to peanuts, you will not want to make these. If you give them away as gifts, make sure you label them so anyone allergic to nuts will not have a problem.