These amounts are approximate depending on the size of your bread and pork roast.
French Cuban Sandwiches
Last Updated on December 20, 2020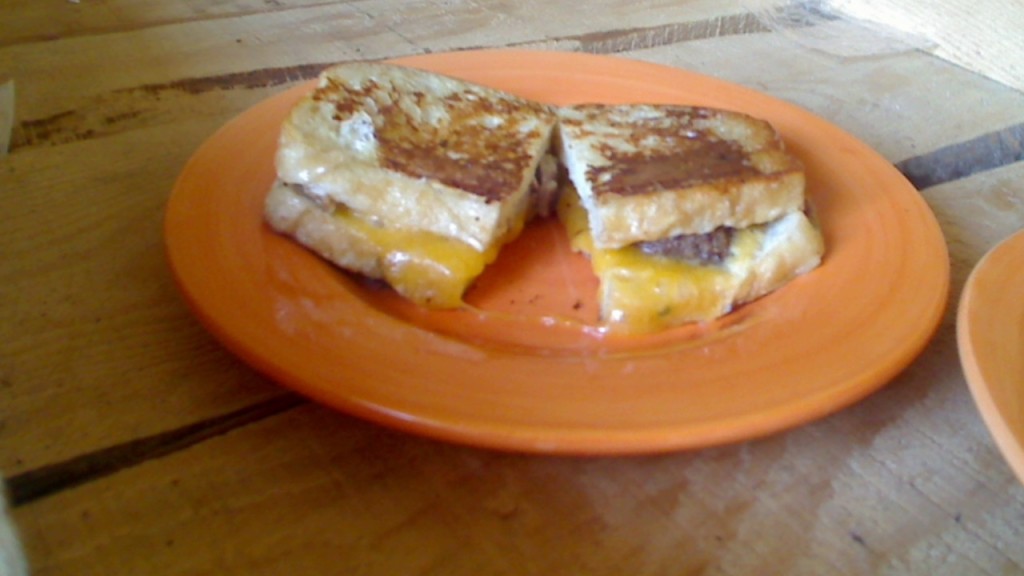 French Cuban Sandwiches
When I first came to work in Glendale, California, I was introduced to two things I came to love, Porto's Bakery, and their Cuban sandwiches.
What is a Cuban sandwich you may ask? Well, a Cuban sandwich has roast pork, ham, cheese, pickles and mustard on Cuban bread, which is similar to a submarine bread, but it is pressed in something similar to a Panini press without the ridges. If you have never had one, please find a Cuban bakery or sandwich shop and get one. You, too, will fall in love.
My mother used to make Monte Cristo sandwiches when I was particularly well-behaved or turned in a really good report card. Monte Cristo's are an older kind of sandwich, basically, a ham and cheese sandwich that has been dipped in an egg wash, pan grilled and is served with currant jelly. They can be on any kind of bread, and very good.
Whenever I have some leftover pork roast, I always try to make Cuban sandwiches. But, this time when I had leftover pork, I had sourdough bread, which I also love. I decided to combine the two, and have a French Cuban Sandwich.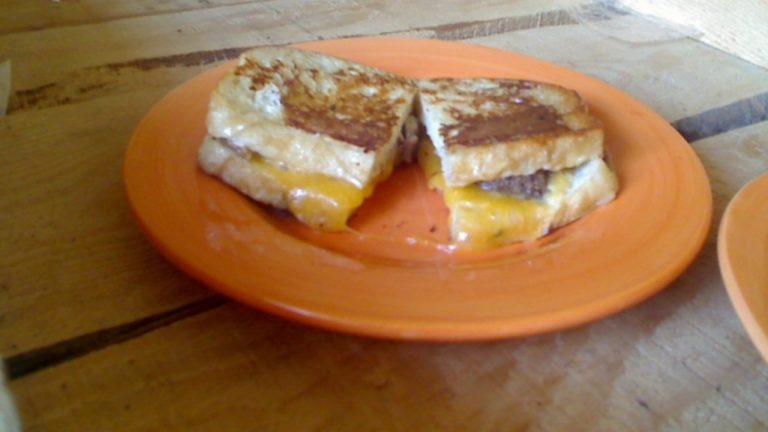 Servings (slide to adjust):
servings
Ingredients
8

slices

sourdough bread

8

slices

roast pork

8

slices

ham

4

slices

sharp cheddar cheese

¼

cup

mayonnaise

1

tablespoon

Dijon mustard

dill pickle slices

2

eggs

½

cup

milk

butter
Ingredients necessary for the recipe step are in italic.
Instructions
Mix the mayonnaise and mustard together and set aside. Whisk the eggs and milk together in a shallow bowl and set aside. Line up the bread to make 4 sandwiches, making sure each slice of bread matches with his brother. Coat each slice of bread with some of the mayonnaise mixture. On the bottom slice layer pork, then ham, then the pickle, then the cheese, and finally the bread slice top. Heat a skillet or griddle and put enough butter in to coat it thoroughly. Have the egg mixture near the stove. Gently dip one of the sandwiches into the bowl, and turn so it has soaked on both sides, then carefully put it in the pan. Do this to as many sandwiches will comfortably fit into your pan or griddle. Turn the heat to low and cover. Let the sandwiches cook, covered, about 5 minutes or until nicely brown, Turn and let cook for another 3-4 minutes, or until the bottom is nicely browned. Remove from the pan, plate and cut in half for serving.
Notes
Quick notesDay old bread is a good choice because it will absorb the egg mixture better.
Variations
You can use Swiss cheese, which is more authentic, but whichever cheese you choose, make sure it real cheese, and not processed cheese food.