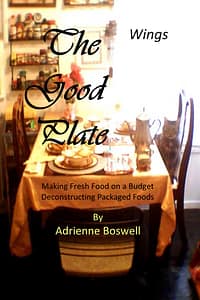 The Good Plate, Wings has been published in e-book form. I'm very excited. This is just a collection of four recipes, just to see how it goes. If you would like to view it, or download it, please head on over to Smashwords, and download The Good Plate – Wings for yourself.
If you have a Nook, get The Good Plate – Wings from Barnes and Noble.
The recipes included were Chinese Five Tandoori Chicken and New Years Eve Asian Chicken Wings. I included those because they're good, and well, I like wings.
Please leave comments if you download the book. I'd really like feedback.