Recipes in this Post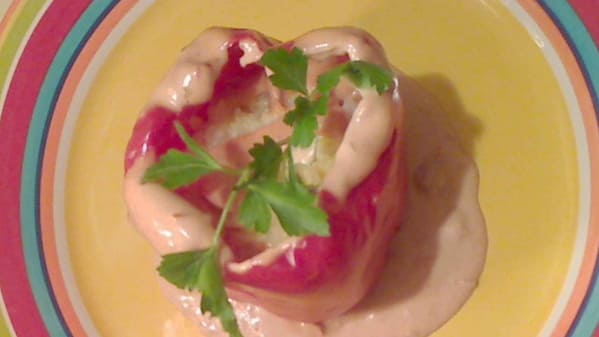 Today it was clean out the refrigerator day. You know how it is, no matter how careful you are, there is always something that hides in the very back and becomes a science experiment. Yuk! You might want to check out my Organizing the Refrigerator tips on how to avoid finding science experiments.
Then there are the little containers of pickled jalapeño peppers that come with a pizza. I think they jump in the hot pack all by themselves, because I know I never order them. That isn't to say that I don't like them, but I do, but I don't like them on pizza. Still, unbidden, they find their way into my kitchen. They make their way to the refrigerator, to be included in something or eaten out of hand later, and like all small things, seem to happily find their way to the back of the fridge, right next to that awful science experiment. Since they are in brine, they don't go bad and can stay in the refrigerator indefinitely.
So, when I was cleaning out the refrigerator today, I found day old plain cooked rice, 2 nice red bell peppers, and the small container of jalapeños. Jalapeño Stuffed Peppers it is!