When the stars make you drool
Joost-a like pasta fazool (Pasta Fagioli)
That's amore
When you dance down the street
With a cloud at your feet, you're in love
When you walk in a dream
But you know you're not dreamin', signore
'Scusami, but you see
Back in old Napoli, that's amore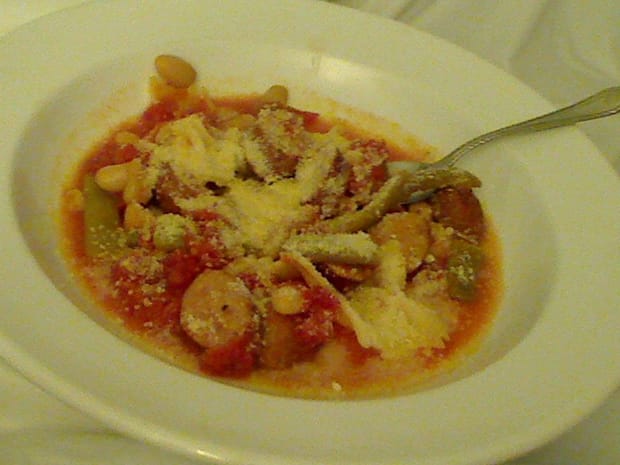 Pasta Fagioli Soup
We all remember Dean Martin singing That's Amore, either on television if you're old enough, or in the movie Moonstruck if you're not. It was raining here today in Glendale, and I had a PTA meeting to go to, so I thought that soup would be an excellent idea.
I have a wonderful book, The Mafia Cookbook, where I know I can get very authentic Italian recipes. This soup can either be an appetizer, having very little meat, as it is in the book, or you can add meat like I did and have a full filling meal.
Well, let's get started.