Mark your calendars! Here's what we're going to be cooking up at The Good Plate. The recipe planner is updated monthly. Get some ideas by looking at our menu for your own menu. Some of the entries have recipes so please help yourself.
Out to Dinner
18:00

-

19:30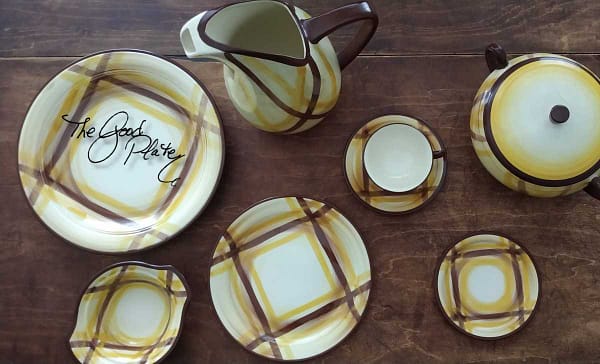 Out to Dinner
Recipe Planner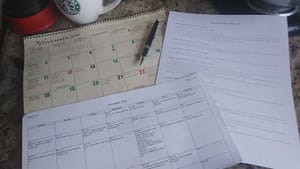 This is an entirely different way of thinking about food.
The best low-budget healthy recipes are the ones you like. I've been in a position where I had to be very, very careful on my food budget, and I've discovered some ways to keep myself on budget and still eat healthy foods.
The first thing to do is make a shopping list and stick to it. Seriously stick to it. Supermarkets love to entice you with things that are "on-sale" that you really don't need.
Just because it's on sale doesn't mean you have to buy it. For example, when you have to buy 10 of something to get 10% off, it's not worth it. Sure, if the item on your list is on sale, or the store brand is less expensive, then get that.
Making Your List and Checking it Twice
About that shopping list… there are some things you need to do before you make it. First, go to your pantry, refrigerator, and freezer and figure out what you already have. For a good recipe planner with a pantry inventory, I recommend using an app like Out of Milk that has a pantry function. You could also use a spreadsheet program or just plain paper. No matter how you do your inventory, just make sure you do it.
Now that you know what you have, you can think about what you like to eat and when you want to eat it. For example:
Sunday night is International night, so Asian, Mexican, Mediterranean, etc.
Monday night is always hectic, so I like throwing a pattie in a skillet and having a burger and salad for dinner.
Tuesday night is leftovers from Saturday.
Wednesday is a day off, so I experiment with new recipes.
Thursday might be leftovers, maybe something I froze, might be breakfast for dinner, or might be dinner out since I have a standing appointment every third Thursday. With COVID-19, that third Thursday is often Postmates to support a local restaurant.
Friday is our meatless night – it can be vegetarian or pescatarian.
Saturdays, I make something big enough to have leftovers for Tuesday. The good thing about making the big meal on Saturday, Sunday can truly be a day of rest.
You can figure out your schedule and what you like to eat. I make my schedule for a month, print it for the refrigerator, and also put it on my Google calendar.
Making the List
Now that you know what things you want to make, you can look back at that inventory and figure out what you already have to make them. You also now know what you need and you can put those items on your shopping list.
One more thing to put on that shopping list is things you are low on. For example, if you are going to run out of olive oil before the next time you do a "big shop", then put olive oil on your list, too.
Keeping your pantry stocked will save you money when you are using and sticking to a shopping list. When I started using this method, I was realizing about a $ 50.00-month savings.
For your recipe planner, I'm going to recommend Anylist for keeping track of recipes and menu planning. It also allows you to price items on your shopping list. I'm going to recommend Out of Milk for the pantry and shopping lists.