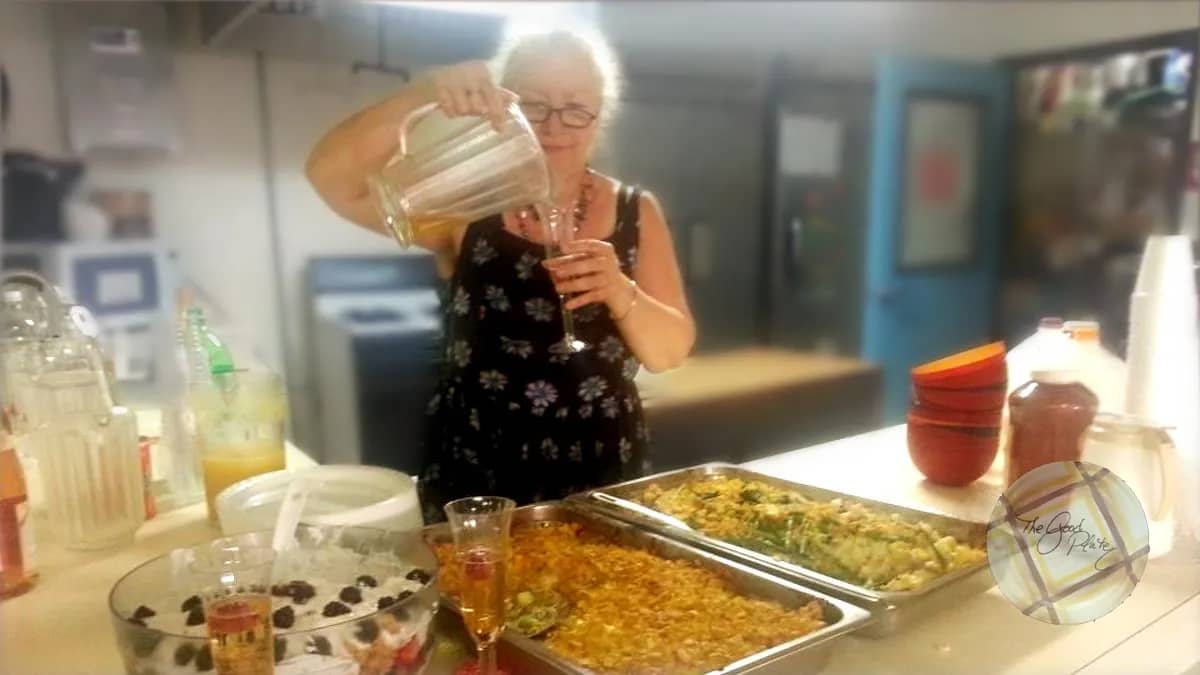 Mother's Day Breakfast Brunch is a wonderful way to celebrate and acknowledge the love and care our mothers give us. Here are 9 ideas for your own menu.
I was honored a few years ago when the good folks at Ascencia asked me to make Mother's Day for the residents.
Ascencia is a homeless shelter in Glendale, California. They house 40 people, men, women, and children. The residents are waiting for housing. As you can imagine, for mothers, there is a lot of anxiety about caring for their children, finding housing, budgeting, and life in general. Being a mother myself, I really wanted to make this breakfast brunch special for them. Breakfast had to be ready by 6:00 am, which was eye-opening, to say the least. It was a really good Mother's Day!
I don't think you have to be female with a child to celebrate the day. Whether you nurture a child or even a plant, you are still taking time to care for it, and you can celebrate the day, too. If nothing else, have a bite!
So if you are celebrating Mother's Day for a crowd, have a look at these recipes to put on your own menu.
Mother's Day Breakfast Brunch Ideas
Casseroles
Casseroles feed a crowd, and we have two for you.
For those who want to go meatless, there is this wonderful Veggie Potato Bake.
Breads and Spreads
Serve bagels to go with the smoked salmon cream cheese. A basket of warm scones or muffins will bring a smile to everyone's face.
Fresh Fruit
This salad looks very nice in a clear bowl. Put the fruit on the outside, nicely layered, and the yogurt on the inside. If you cannot find Muesli, use Granola instead.
Drinks, Please!
In keeping with the alcohol-free fare, Virgin Mimosas, made by substituting lemon-lime soda for champagne, will remind you of Orange Julius and make great drinks for the kids.