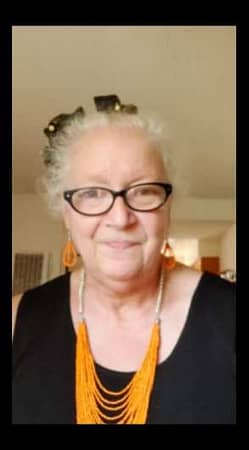 This is an updated list of tools I use in my kitchen for 2020. From cookware to cleaning tools, let's get cooking and be safe and productive!
This year, with COVID-19, a lot of people are going to be cooking a holiday meal for the first time.  Already, markets are aware that shoppers are going to be looking for smaller birds to accommodate smaller gatherings.  Worry not, you are not going to have to be looking at turkey leftovers until you grow feathers!
Amazon Prime Day is on the 13 and 14th of October in 2020. I want to present you with some things I think can be helpful to you in your kitchen and save you some money at the same time. So here's my list of Kitchen Tools for 2020.
Do I get compensated? Yes, I get a tiny bit of commission.  It helps pay for maintaining The Good Plate website and What's Cookin' Something Good newsletter. I could put The Good Plate behind a paywall, but I don't want to do that, so as Blanch DuBois said in A Street Car Named Desire, I "depend on the kindness of strangers".
Kitchen Tools 2020
Can I tell you how convenient this tool is for my kitchen? I can look up recipes on The Good Plate, I can listen to music while I cook, clean, or even daydream. I can set multiple timers, find out what the weather is like, sit down and watch a movie, and even talk to and see my son on a phone call when he's out exploring.
Cookware
With that said, let's talk about making your holiday meal. If you want to roast a turkey, follow my Perfect Turkey in a Nesco, but if you want to spatchcock, or even make lasagna instead, look no further than this Cuisinart lasagna roasting pan with a rack. I've actually had my eye on this for quite a while, and I'm going to take the dive and buy one for this year.
I have this very set of Cuisinart at home. It's wonderful and it has everything I need to cook a good meal. These pots and pans distribute heat evenly and they are just the right weight.  They aren't too light and aren't too heavy.  This set comes with a large saute pan that I find wonderful for risotto, Kung Pao chicken, and a host of other dishes.  It also has a small and medium saute pan, plus two saucepans and a stockpot with a pasta insert. They have no hot spots and clean up beautifully.  You can use Bar Keepers Friend in a tough spot.
Tools for Perfection
This is a tool that I find essential. I really don't want to guess when something is done, I want to KNOW when it's done.  I don't want to burn myself waiting for a thermometer to register. Since my oven has no interior light, I need something that I can see.  This one lights up and responds quickly. It has a magnet on the back so it can be put on a metal surface.  Mine lives on the refrigerator and I can even use it to check the room temperature – whew, that's why I'm sweating, it's 85 degrees in here.  It can easily be turned to Celcius and pressing the button for 3 seconds turns it off so it won't waste the battery.  You may have heard of the Thermo Pen which is quite expensive.  This one does the same thing at half the cost.
Speaking of knowing when something is done or not, having a handy temperature guide is a lifesaver. This one is magnetic so you can put it somewhere convenient and be able to see at a glance what the ideal temperature is. Me? I like my steak Bleu, or as I say to food servers, "Trying to get away".
Cast Iron
Cast iron is a big thing today.  If you have your mother's or grandmother's cast iron skillet, good for you! Cast iron is a very interesting topic and there is a wealth of information about collecting, restoring, and maintaining it.  First, don't be afraid of it.  It's iron – it's pretty indestructible. With that said, it's okay to wash it with warm water and mild dish soap.  Don't put it in the dishwasher, and always dry it thoroughly.  I dry mine on the stovetop then rub a little oil in it.
I have one of these reversible grill/griddles that spans two stove burners.  I love it for grilling steak, shrimp, chicken, kabobs, you name it.  On the other side, there's the griddle for pancakes, French toast, and grilled cheese sandwiches.  The one pictured is from Lodge, one of America's oldest cast-iron foundries.
Enameled Dutch ovens give you all the great heat retention of cast iron with enamel that keeps things from sticking. I use mine for chili, for stew, for German Goulash, for baking bread, and so much more. This pot is a workhorse of the kitchen. Don't think you have to spend a fortune on Staub or Le Cruset, you can get one like mine, the Tramontina 6 quart, or go for a Lodge. Don't break the bank, just get a good Dutch oven.
Clean Up and Food Safety
Yes, that's exactly what you think it is. It's chainmail, the same stuff Medieval knights wore to protect them in battle, helps you in your kitchen battles. I use mine not only for cleaning touch spots on my cast iron, but also for my stainless steel pans, my Pyrex glass casseroles, and even my granite countertops. Cleaning them is a snap, just run water over them and they are clean for their next job.
So, I'm sure you have been in a situation where you have to slice or chop a jalapeno pepper. Without gloves, the oils from the seeds and pith of the pepper get on your hands and are almost impossible to get off, no matter how many times you wash your hands. Wearing gloves keeps that from happening. These gloves, in my opinion, are the best I have ever used. They fit nicely, aren't baggy, and don't tear when you are trying to put them on. Gloves are also great for picking up messes and keeping your hands safe from other grody chores.
Go Shopping and Have Fun!
I hope this little list of Kitchen Tools for 2020 is helpful to you.  Please feel free to share it, and don't think you can only get deals on Amazon on Prime Day.  There are deals every day.  If you don't want to shop at Amazon, be my guest and find these products in other places. I'm recommending them because I use them and think you will like them, too.